Yesterday, I decided to make a super easy yogurt cake recipe my mom gave me. Halfway through the mix, I thought it would be fun to turn the batter into muffins instead of one big cake. I retrieved my mini muffin molds I had never used and some silicon IKEA molds we had (click here to see what I'm talking about) and divided the whole thing among them. I was so proud of my mini muffins that i just had to send pictures to everyone. And that's when Jean had the brilliant idea to mix them with fruits and make them into skewers. With a yogurt dip of course 🙂
Like these prawns on skewers we made a few weeks ago, it'll be much easier to savor the mini muffins and the fruits in parties. It can also be pretty fun to make kids participate in the whole thing if you have them wandering around at home!
What you'll need (for 18 mini muffins)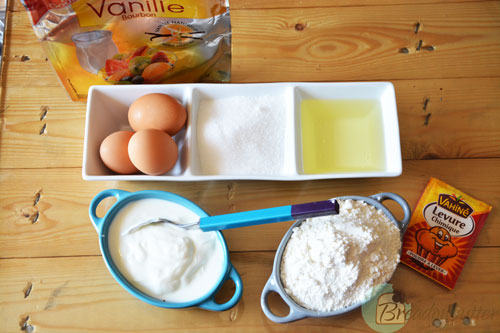 – 2 pots of Yogurt (flavor of your choice) – Note: you'll be using the pots for measurement so don't throw them away when they're empty
– 3 pots of flour
– 1 pot of diet vegetable oil (Lesieur is the one I used)
– 2 pots of sugar
– 2 teaspoons of baking powder
– 2 teaspoons of vanilla sugar
– 3 eggs
– Skewers
– Melon, Pineapple and Strawberries – or any fruit of your choice
How to make it is really simple:
1) Preheat the oven at 180 degrees celsius and mix all of the ingredients together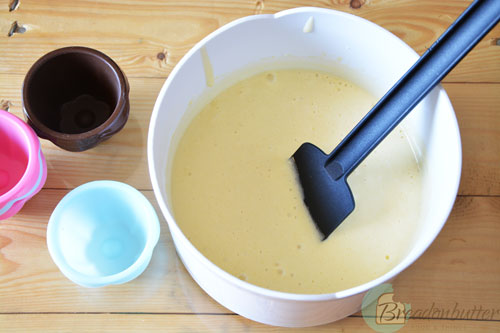 2) Pour them in the muffin molds
3) Place them in the oven for about 30 minutes or until a skewer comes out clean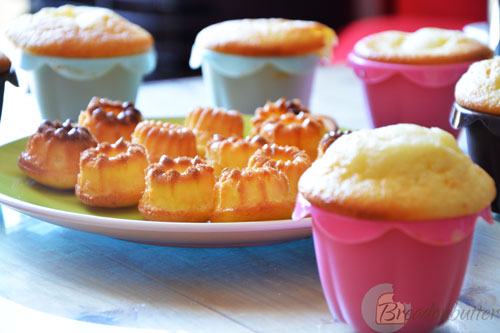 4) Let them cool completely then decorate your skewers and serve with yogurt. You can pour honey or any jam you like on the yogurt for additional taste.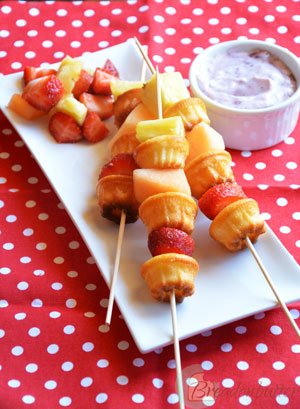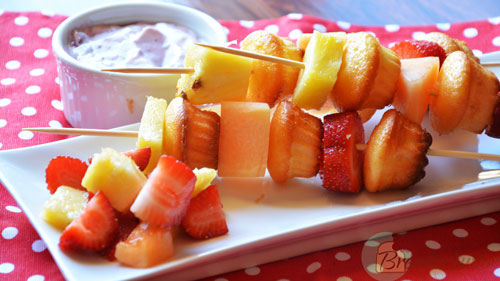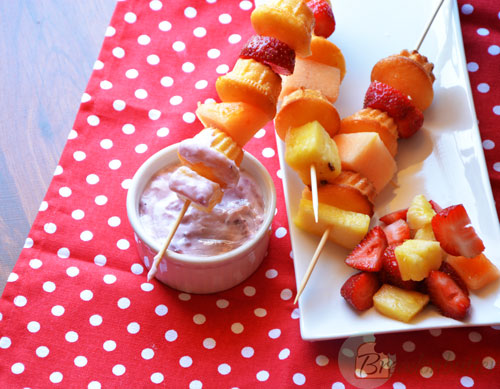 So, what do you think? 🙂