Sometimes, you need that little extra dish to make your menu complete. If you're hosting lunch or dinner over a stew, casserole or a large main dish, you'll need something for people to have next to their salad. These shrimp cakes are easy to make as all they require is to mix all the ingredients together. They can be healthy depending on how you cook them. We used the Cooking Mist from Lurpak as it contains natural ingredients.
Shrimp Cake Recipe
What you'll need: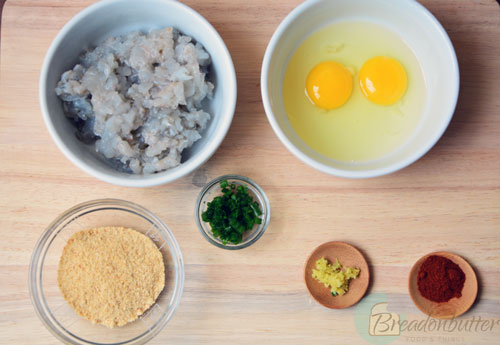 2 eggs
800 g fresh shrimps, cleaned and cut into cubes
100 g breadcrumbs
1/4 cup sliced green onions
1 Tbsp crushed fresh ginger
1.5 Tbsp chili powder
Lurpak Cooking Mist (that you can choose to replace with 25 g of butter OR with 2 Tbsp of cooking oil)
How to make it:
1) In a bowl, mix all of the ingredients well until a kind of dough is formed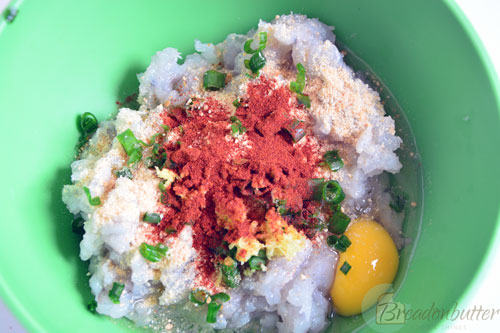 2) Shape the dough into small round cakes
3) In a greased pan, cook the cakes for 2 to 3 minutes on each side until they are golden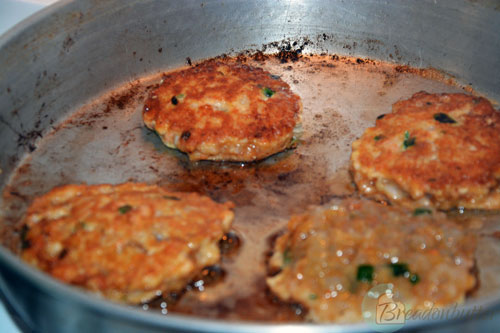 Serve with lemon slices and a bit of light mayonnaise, and enjoy!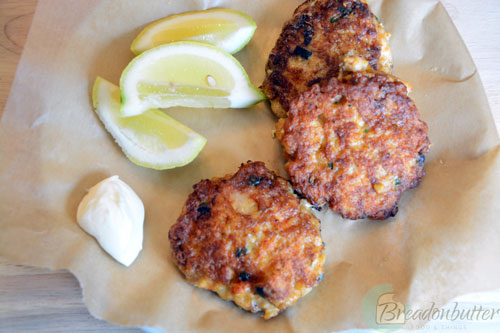 Who's in? 😉
   Click HERE to follow our foodie and travel journey on INSTAGRAM @breadonbutter_
and don't forget to tag us if you try our recipes and tips #breadonbutter