I constantly hear about Prune Bistro from friends and family. Their feedback is always positive but I'd never had the chance to try it until yesterday. Sarah, SerVme's co-founder, called me to join her for lunch at Prune where an event called Meet the Chefs is being held every Tuesday of the month. Yesterday was Chef Karim Bibi's turn to cook at Prune. I was happy to hear I'd be trying out his food as I had the chance to take a class with Karim last summer at Kitchen Lab for a friend's bachelor party.
Karim Bibi's story is inspiring. After working for more than 10 years in the Advertising and Marketing industry, the Chef decided to change careers and switch to the culinary sector. He thus moved to New York City and studied at the International Culinary Center. His philosophy is simple: passion for cooking and love for great ingredients.
Our lunch experience yesterday was warm and inviting. The atmosphere of the restaurant screamed of joie de vivre and conviviality. A glass of wine and tasty food kept coming at us. Here's the entire menu:
Appetizers
Oven Broiled Prawns with lemon zest breadcrumbs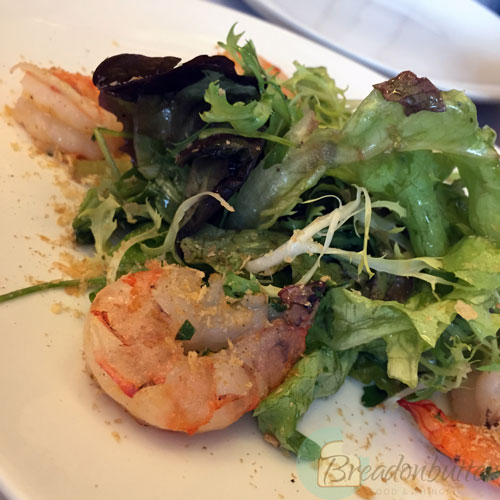 Seared Mushroom Caps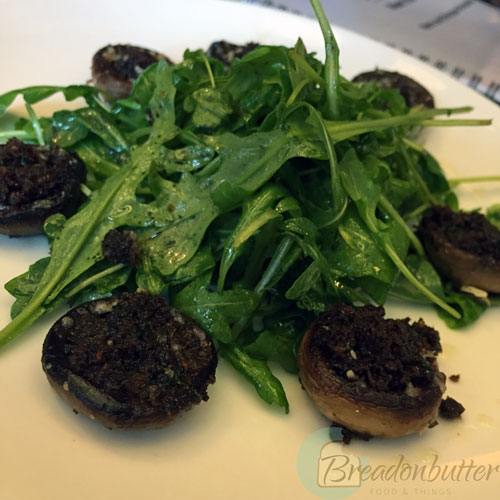 Mains
Poached Monkfish with saffron risotto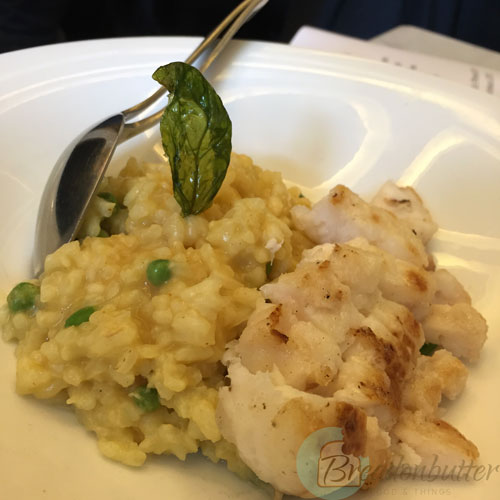 Grilled Tri-tip with brandy sauce and winter vegetables
Desserts
Chocolate Decadence Cake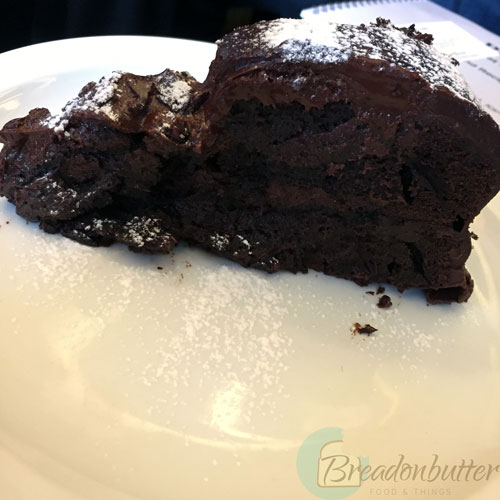 Strawberry Shortcake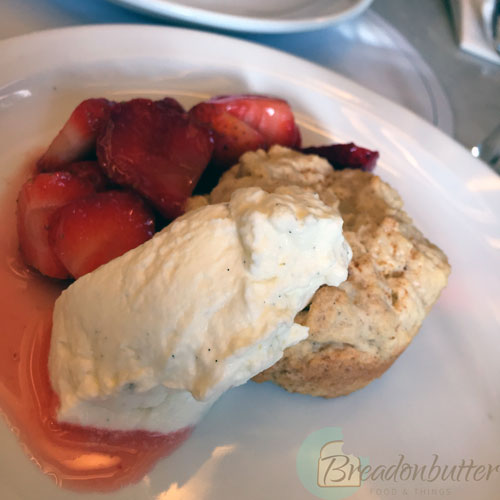 The Wine I had was a Red Caprice D'Antoine, Vallée du Rhone 2011. Sarah had the White Chai de bordes, Blanc Bordeaux 2012.
What I loved the most about this experience is that we got to keep the menu booklet which contained all of the recipes! I will be trying that chocolate decadent cake really soon and sharing it with you. Meanwhile, here's the recipe. The trick I think is in the chocolate Karim used, and I was intrigued by the use of sour cream. Let me know if you try it before me.
Chocolate Decadence Cake by Karim Bibi
Ingredients (for 6 persons)
For the Cake
120 g unsalted butter, chopped
220 g brown sugar
2 eggs
240 g sour cream (room temperature)
1 tsp vanilla extract
225 g plain flour
75 g Dutch cocoa
0.5 tsp baking powder
For the Ganache
200 g dark chocolate, finely chopped
300 ml thickened cream
How to make it
Make the ganache: Place the chocolate in a large heatproof bowl. Place the cream in a saucepan and bring to a simmer over medium heat. Pour the cream over the chocolate and stir until melted and combined. Divide the ganache between 2 bowls. Cover with plastic wrap. Refrigerate one bowl and leave the second bowl at room temperature.
Preheat the oven to 16 degrees celsius.
Make the cake: Place butter and sugar in a saucepan. Cook, stirring, over medium heat for 3 minutes or until the sugar dissolves and the butter is melted. Remove from heat and whisk in the eggs, sour cream and vanilla. Sift over with cocoa, baking powder and bicarbonate of soda, then whisk until smooth. Divide the batter between 2 pans and bake for 35 minutes or until a skewer comes out clean. Let them cool for 5 minutes.
Remove the ganache from the fridge and stir until smooth, then spread over the top of one cake. Top it with the second cake and pour over the room temperature ganache.
Serve!
In partnership with SerVme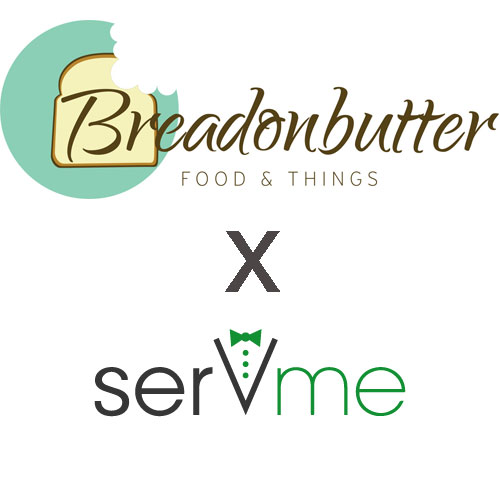 Click HERE to follow our foodie and travel journey on INSTAGRAM @breadonbutter_ 🙂