In everyday life, we all get very busy. We run around trying to accomplish an infinite amount of things, trying to be part of everything, following those guidelines we read in articles everyday ("10 habits of people who follow their dreams" or "5 things naturally fit people do differently", etc…), and aspiring to be perfect. It sure is fun and exciting. But comes a moment when you just need to breathe. Sure, you can go on vacation, you can plan getaways, but what if you just want to catch your breath for like 10 minutes a day? Some of you do that by smoking a cigarette outside, some surf the internet, but some others find comfort in their favorite brands. Or more specifically, their favorite food or coffee brands. Those gigantic chains have made it a habit to touch their customers by personalizing everything. So when I got the news yesterday that Dunkin' Donuts Middle East was serving up specially designed star and crescent-shaped donuts to mark the holy month of Ramadan, I thought this was really great! These special donuts are available across all Dunkin' Donuts outlets in the UAE.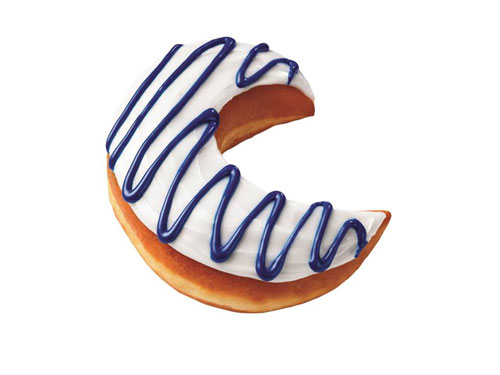 Your favorite brands just never stop reminding you what life is really about: people you love, marvelous places to explore and rich experiences! They're our breathers, our wake up call to CARPE DIEM.
Beginning with a single restaurant in Quincy, Massachusetts, the Dunkin' Donuts story has been one of epic success. Over the years the international quick serve giant, part of the Dunkin' Brands Group headquartered in Canton, Massachusetts, has captured the loyalty of a worldwide following and is today present in over 33 countries and operates nearly 11,000 restaurants worldwide. It has established itself as a favourite among the discerning clientele in the UAE with a decade of beginning operations in the Emirates. Today the company has 74 outlets all across the UAE, serving up a delectable blend of donuts, delicious hot and iced coffee, hot and iced lattes, cappuccinos, coolatta slush drinks, munchkins and other baked goods and beverages.