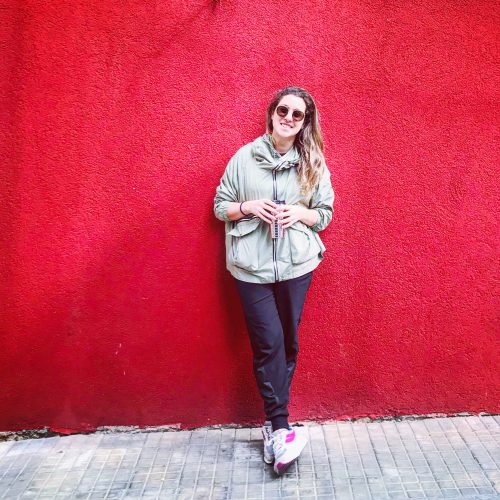 Who am I?
I'm Lynn, a 30-something mom of a determined 4 year-old girl with whom I just moved from Beirut to London. An anthropologist at heart who secretly likes to be always right. A rebellious empath, who stays positive despite chronic anxiety, and a bookworm who loves to find the weirdest combinations of flavors in food. All in all, I'm full of contradictions.
This blog started a long time ago as something light and breezy about the food I cook and the places I wander to. With time, it surely got more emotional and serious.
What is it about then?
It's about my crazy life as a freelancer, working mom, coming from the craziest, most paradoxical city in the world, trying to balance everything. On a constant merry-go-round, I try to feed my family safe, healthy, whole foods, while frantically typing text to get things done, commuting in crazy traffic to school, birthday parties, playdates, girls' nights, family gatherings and well, meetings. I do all that while trying to care for my emotional self, keep that skin/hair routine going and planning the next trip to tick off my bucket list.
Why 'Breadonbutter'?
I firmly believe that whatever life throws your way, a whole lot of butter on a hot toast will always pull you through anything.
What do I do for a living?
I freelance in content-creation, copywriting and writing. I also spend time (over good coffee)  with small business owners to help them kick off their social media marketing.
That's pretty much it! Looking forward to knowing you all!
For pitches or more information involving freelance work pertaining to the above, or to book an appointment, feel free to contact me on lynnbedran@gmail.com or via the contact form.