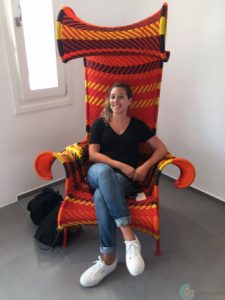 Hey there! My name is Lynn and I'm a writer and content creator.
I started Breadonbutter almost 6 years ago as a way to document my daily life. I felt I had so much to share and writing was the best way to share it. At the time, my husband and I used to cook a lot and wander around Lebanon and the world. This is how Breadonbutter became about food and travel. With time, my interests and hobbies started to grow and life changed, of course. Jean opened his own restaurant and we had a daughter who is now 2 years old. This is how Breadonbutter became about more than what it was. It is about my everyday life. The things I see, the places I go to, the countries we travel to, my life as a mom and my creative work and stories.
So welcome to the world of an anthropologist at heart who secretly likes to be always right. A rebellious empath, who is positive despite chronic anxiety, and a bookworm who loves to find the weirdest combinations of flavors in food. All in all, Im full of contradictions and a new parent. If you can relate, this website is for you! Enjoy every bit of it 😉
Ghost writer
Copywriter
Published in:
The Carton (Summer 2014 issue)
An Nahar
LOrient Le Jour
Taste and flavors
For pitches or more information involving freelance work pertaining to writing, feel free to contact me on lynnbedran@gmail.com or via the contact form.