This is a quite traditional Lebanese dish. Kafta Batata is healthy and is just the perfect mix of meat, carbs and yummy sauce. I never ate it with rice but recently discovered you can. It all depends on your diet and how many carbs you're willing to mix together.
As any Lebanese dish, you can either make your own meat mix, or ask your local butcher to do it for you. The main ingredients of Kafta (meat patties special to this dish) are: minced beef, onions, and parsley all processed together. A trick is to add a bit of chili powder to enhance the taste.
So what you'll need (for 2 persons):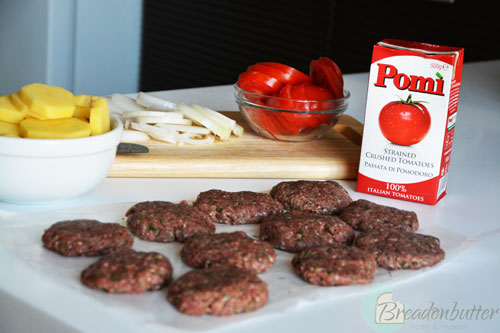 – 600 grams of meat (mixed as above), formed into small round patties
– 4 small to medium potatoes, sliced
– 2 to 3 medium onions, cut into rings
– 4 medium tomatoes, sliced
– 250 grams of tomato juice (pomi)
– Salt and Pepper to taste
– Water
How to make it:
1) Start by placing the patties in the oven (7 minutes on each side). Set aside
2) Do the same with the sliced potatoes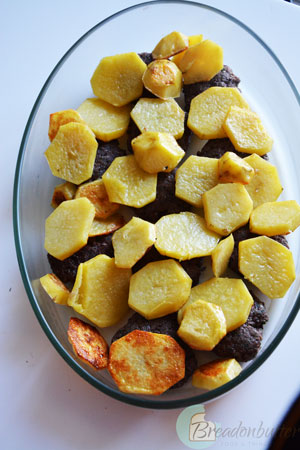 3) In the serving dish (that also has to be oven friendly), place the patties first, then top them with the potatoes, onions, and tomatoes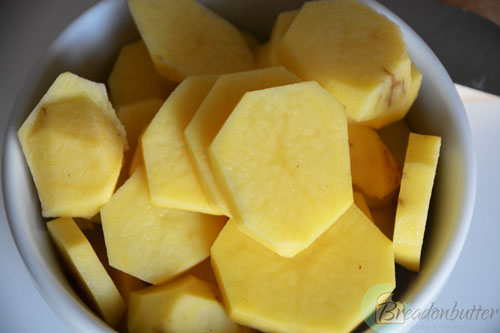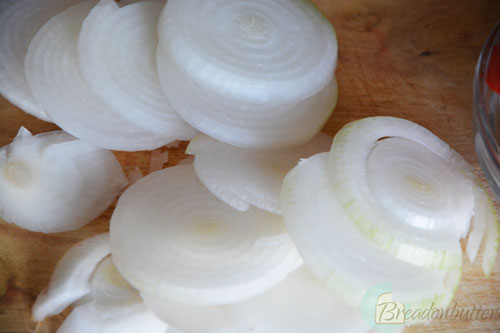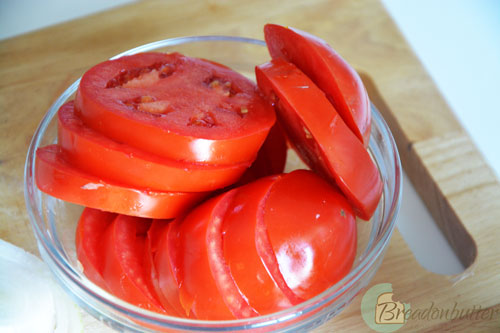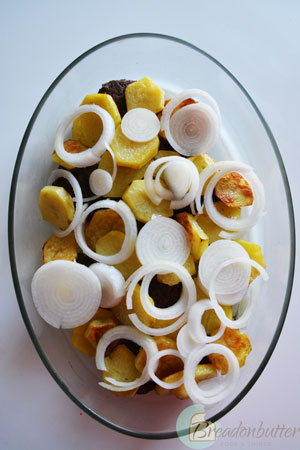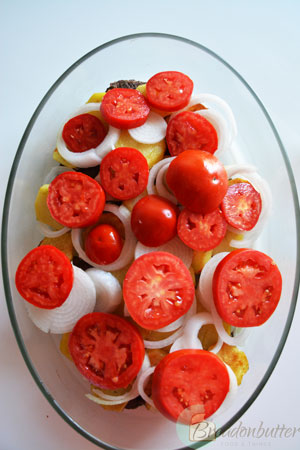 4) Cover the whole thing with pomi and a bit of water (to make it juicy)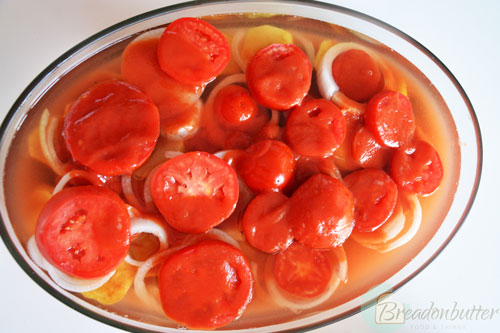 5) Place in the oven for approximately 20 to 30 minutes
Enjoy with a fresh green salad (and rice, if you choose to add it to the whole meal).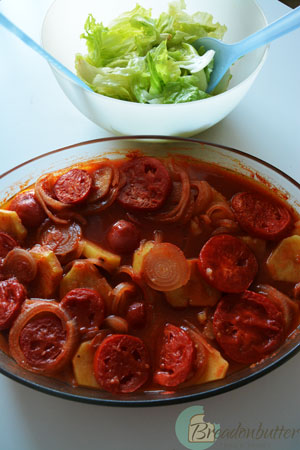 Bon Appetit! 🙂