Fall is definitely the season to start cooking again. After a long and hot summer, with only a little bit of time to spend in the kitchen and hot temperatures that only make you want to make lemonade, being back in the kitchen is pure bliss. So I've been baking again! Coming back home to the sweet smell of baked goods is pure happiness and a nice breakfast is guaranteed.
Here is a simple recipe to make butter biscuits, which I love dipped in a black coffee in the morning, or with a teaspoon of jam and tea in the afternoon.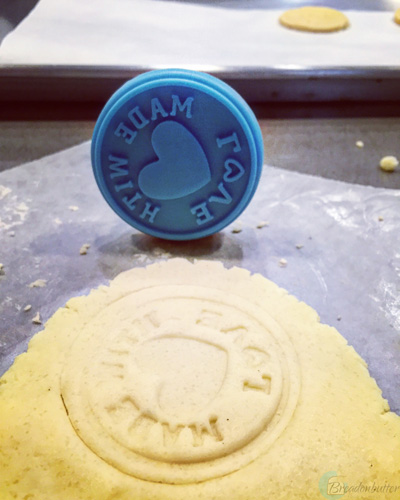 Cookie stamps from Polygel for the Homebaker
Breadonbutter's 3-Ingredient Butter Biscuit Recipe
What you'll need (for 20 medium-sized biscuits)
150 g unsalted butter, softened
1/4 cup + 1 Tbsp sugar
1.5 cups All-purpose flour
How to make it
In a mixer bowl, beat the butter until it turns white
Add the sugar and mix for 5 minutes (until it looks like buttercream)
Remove bowl from the mixer and add the flour slowly, mixing with a spatula
Roll the dough into a ball, wrap it with cling film and place it in the fridge for at least an hour
Roll out the dough (thickness 1.5 cm) and shape it, then place it in the oven for 15 minutes
And voila! Easy and so worth it!