As promised last week in the Christmas menu ideas sponsored by AZIZ Delicatessen (click here), the second part of this collaboration is all about cheese, cold cuts and their pairing with the appropriate wine. Over the years, I've discovered that not all families roast a turkey and cook a whole lot of stuff to have for their Christmas meals. Some of them go for a simple cheese and wine party with delicious bread of all kinds. For those people, here is the best menu inspiration AZIZ brought us.
Cheese and Wine Christmas Menu by AZIZ Delicatessen
Cold cuts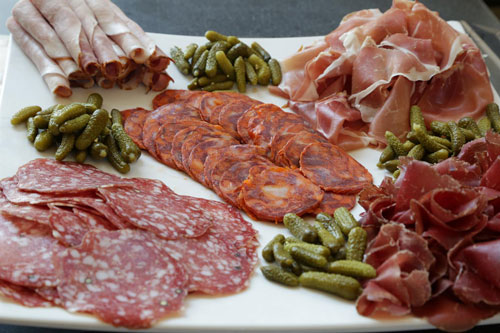 Choices: The cold cut platter can include the following: Parma ham of your choice (it can be smoked or crudo which is my favorite), 2 or 3 kinds of salami (depending on the number of people), sliced turkey breast, chorizo (also one of my all time favorites), and a type of cold cut sausage. Just head to the cold cut side of any AZIZ branch and choose your favorites.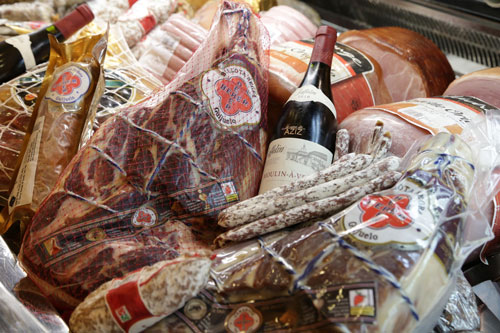 Drink with: Bordeaux red wines, Grapes: Merlot, Cabernet Sauvignon and Cabernet Franc. The brands you can find at AZIZ are Les Granges de Civrac 2010, Ronan by Clinet 2010, Cossieu Coutelin 2009 and many more.
Cheese Platter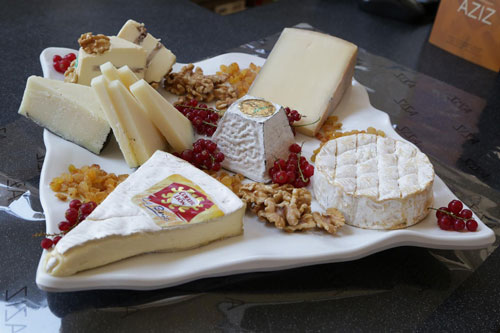 A good Saint Maure de Tourraine (a delicious unpasteurized French cheese made from full fat goat's milk you won't regret) with a Red Bourgogne Pinot Noir 2011 or a White Cuvée Clémence
Chèvre affiné (a type of goat cheese) with a Mercurey La Framboisière 2011
Brie de Maux with a White Chateau Carbonnieux 2010; Brie aux Truffes with a Chateau Tour du Pin 2010, or any Brie of your choice with a White Chablis 2012
Brique de Brebis with a Chateau De Terrefort Quancard 2009
A nice Saint Felicien cheese with a Blason de L'Evangile 2010
A great camembert (recipe on this link) with a Clos Marsalette 2009
Roquefort or any Blue Cheese with a White Riesling Grand Cru 2011
A Comté cheese with a Red Chateau Haut Condissas 2009 or a White Sancerre 2012
Parmesan with Amarone della Valpolicella 2009
And finally, a Burrata Mozzarella with a Chianti 2012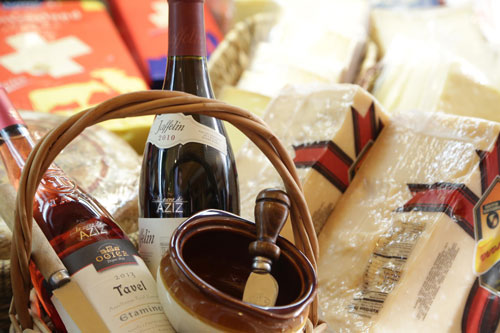 Which menu will you be choosing this Christmas? We'd love to know 🙂