I don't really know why, but there's something comforting about going to the market only to find fruits and vegetables that are newly in season. It must be because I'm a person who embraces change and who's always ready to move on to the next step, refusing to sink into the same routine for too long. Little changes are thus welcomed, an example being cooking or baking with fresh fruits and vegetables.
One fruit in season this month is the Mulberry fruit or "Toot". Mulberries are full of benefits. Packed with all kinds of vitamins and iron, they give your body energy and good health. They have the power to prevent a number of diseases and health problems, so next time you're in the supermarket, don't think twice and get that pack of mulberries. If you happen to live or work in Ashrafieh, you can also buy your mulberries from a man who gets them everyday from Tyre and sells them in front of Supermarket Ashrafieh.
Here are 3 ways to have mulberries:
1) As they are, or with yogurt as an afternoon snack.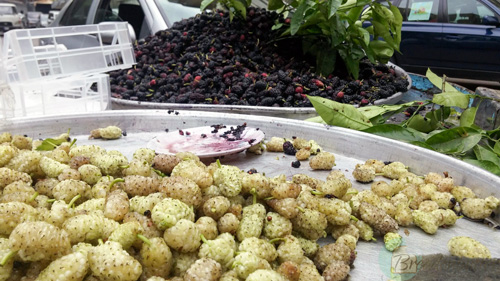 2) In your morning or afternoon smoothie. You can find a delicious Mulberry Smoothie recipe here.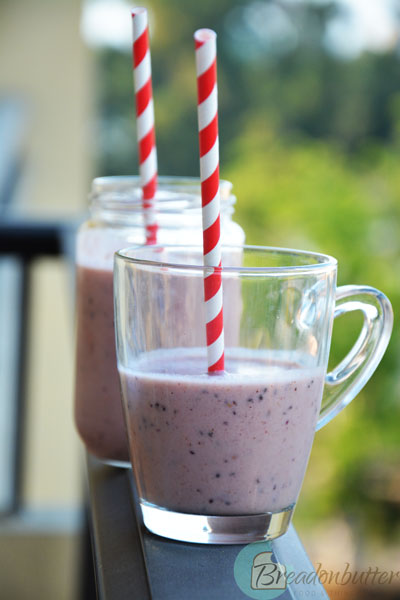 3) In you pancakes, replace the blueberries with mulberries. Refer to recipe #1 of this post.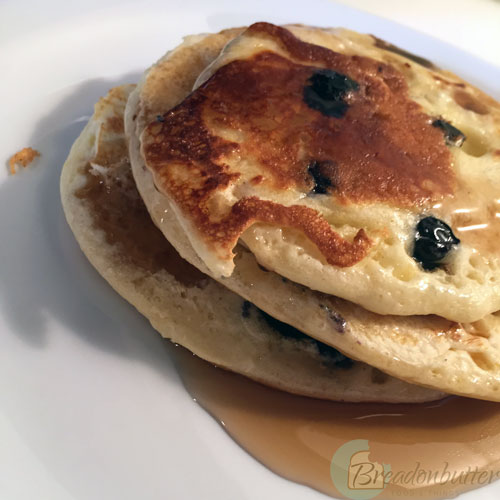 Any other ways to have mulberries? I'd love to hear!
 Click HERE to follow our foodie and travel journey on INSTAGRAM @breadonbutter_
and HERE to get your daily Breadonbutter news on FACEBOOK
Don't forget to tag us if you try our recipes and tips: #breadonbutter