One of life's greatest gifts is a husband who constantly tries to make you happy. During my Whole 30, Jean has been very supportive, trying to have the same meals as I do and coming up with fun recipes. One of those recipes was last night. Because he knows how much I love a good spaghetti dish, he decided to reproduce one in a vegetable version. And that's how we set out to make this delicious pesto zucchini noodle dish. Not only was it delicious and felt like really eating a pasta dish, but we felt really full afterwards. I really suggest you try it on a weeknight. It's fast and easy to make as well! Here's the recipe.
Pesto Zucchini Noodles
What you'll need: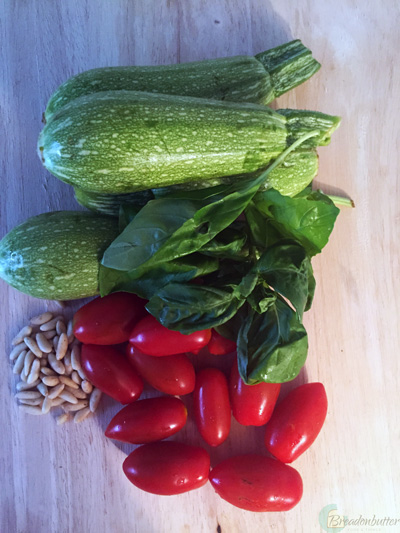 For the noodles
4 large zucchinis, cut julienne (or use a spiralizer if you have one)
10 cherry tomatoes
Olive oil
Balsamic vinegar
2 garlic cloves
Roasted Pine seeds
For the pesto
A packet of basil leaves
2 garlic cloves
Salt, to taste
3 Tbsp Olive oil
How to make it:
Place the cut zucchini in a bowl and cover them with boiled water for 1 to 2 minutes, until they are tender.
In a small pan, place the balsamic vinegar and olive oil with the tomatoes and cook until the tomatoes are crippled and tender. If you like garlic, you can add some crushed garlic to the mix.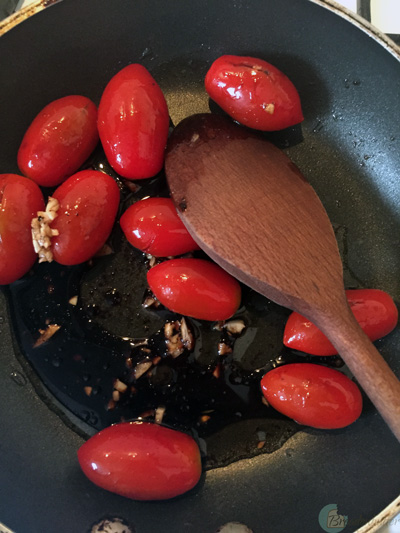 Make the pesto: In a blender, place the basil leaves, garlic cloves, olive oil and salt, and mix until combined.
Remove the water from the zucchini bowl and add the pesto. Top everything with the tomatoes and pine seeds and mix to combine.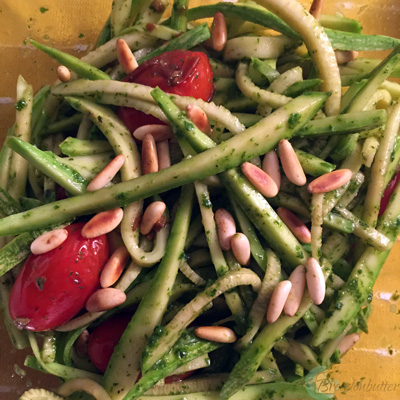 Serve hot and enjoy!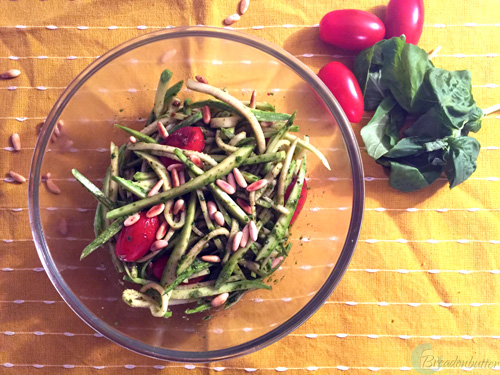 Thoughts? 🙂
Click HERE to follow our foodie and travel journey on INSTAGRAM @breadonbutter_
and HERE to get your daily Breadonbutter news on FACEBOOK
Don't forget to tag us if you try our recipes and tips: #breadonbutter