In the world of Therapy, cooking and having a positive entourage have always been recommended to boost serotonin levels and increase relaxation and happiness. Over time, I have found that baking cakes have the superpower of calming me down, bringing me to impressive levels of serenity – something I didn't know I was capable of, being the anxious person I am.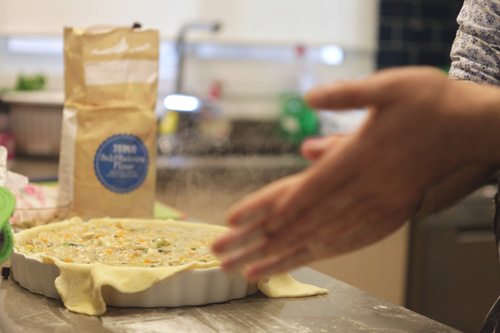 In the past year, I was lucky to make new friends who love cooking and food as much as I do. Since I'm prone to sharing my recipes and not greedily keep them in a secret notebook, I've engaged in a new venture: gathering people around our stove. I find it so much fun and gratifying to have friends over with their favorite ingredients and recipes to cook all together and learn from each other. Laughs are also guaranteed!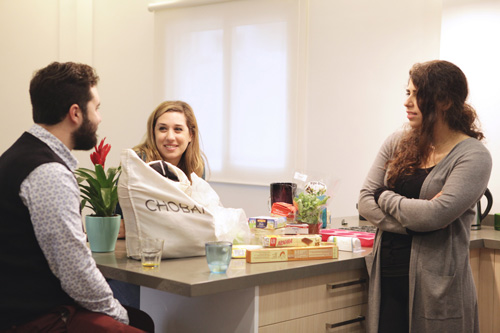 Based on these good times and on the atmosphere of family meals and children wandering around the cook in the kitchen to learn and get a taste of what's cooking, we had our first cook-off not long ago. Hisham from Cookin5m2, Sarah who owns Dulce n' Banana, Maya who writes Playing With Fashion, Betty who's the great photographer behind BetKet Photography, Sleiman who's the one behind K-frame, and of course my husband and favorite Chef Jean, were all here to lend a hand in a meal we all had together. Hisham made a delicious chicken pot pie, Sarah made a special apple crumble and we all worked to concoct entrees of all flavors and genres.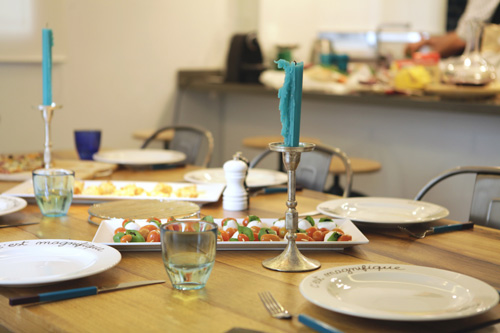 Food has a lot of meaning. Whether it's culturally, ethnically, or religiously, it brings people together. Baking, cooking a meal, shopping for the food and certainly sitting down together and socializing is a pure pleasure of life.
Cook-offs are not only meant to give a chance to meet new people, but also to discover food and ingredients that people might not have come across before. Also, everyone can leave with leftovers and a new recipe.
In the future, I'd love to bring experienced winemakers, brewers, bakers, butchers, etc. to teach others tricks and techniques.
The main focus of cooking in group is on socializing, learning to cook and to cook together, learning about new ingredients and types of food, maybe even how to shop for food before learning how to cook it.
The cook-off affected all of our moods positively. Having this meal gave us greater satisfaction because we cooked it together.
Cooking has therapeutic value physically, cognitively, socially and intrapersonally. Physically, cooking requires good movement in shoulders, fingers, wrists, elbow, neck, as well as good overall balance. Adequate muscle strength is needed in upper limbs for lifting, mixing, cutting and chopping. Furthermore, sensory awareness is important in considering safety while dealing with hot and sharp objects.

This is the therapeutic value noted by the University of Alberta.
Here are more photos of our cook-off if you'd like to see. There will be other cook-offs organized so if you wish to participate, all you have to do is send an email to: breadonbutterblog@gmail.com ! 🙂
Photos were all taken by the great Betty from BetKet Photography.
Dining table and chairs from Dfouny Technotel  – available for rent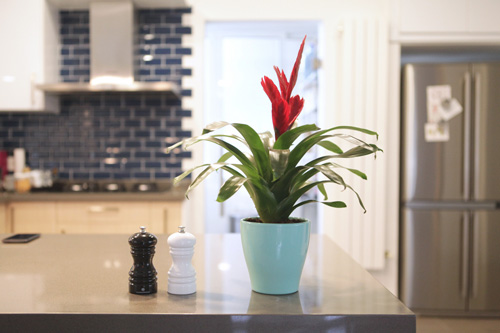 Click HERE to follow our foodie and travel journey on INSTAGRAM @breadonbutter_
and HERE to get your daily Breadonbutter news on FACEBOOK
Don't forget to tag us if you try our recipes and tips: #breadonbutter