This week has been the hottest week this whole summer. Something fresh and not so hot is the only thing you wish to have as a meal. So here's the corn flavored salad that can keep you satisfied and light at the same time.
This side salad goes with absolutely everything. From barbecued meat and chicken to hot plates on a dinner table, or even as a single salad for lunch or dinner, it will add so much taste to your palate. To make it tastier, we preferred grilling corn on the cob rather than just opening a can of already cooked corn.
So here's what you'll need (for 3 persons):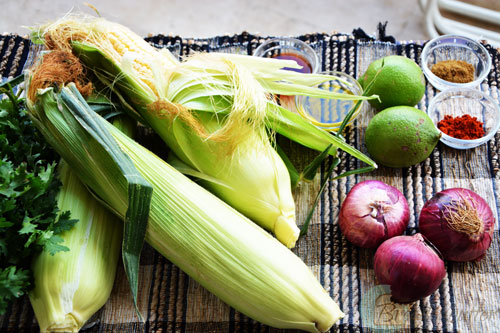 For the salad mix:
– 2 corns on the cob
– Paprika to taste
– Cumin to taste
– Fresh coriander leaves, cut
– 2 small red onions, diced
– Olive oil
For the dressing: 
– 1.5 tablespoons Olive oil
– 2 tablespoons Red wine vinegar
– 1 tablespoon Lime juice
– Salt and pepper to taste
How to make it:
1) Coat the corn cobs with olive oil, paprika and cumin and place them in the oven or on a grill until they look golden
2) Let them cool, remove them from the cob and place them in the serving dish
3) Cover the corn with the onions and coriander leaves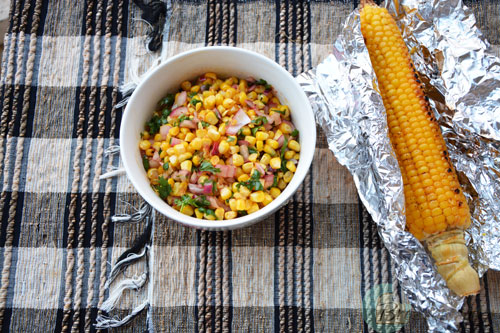 4) Make the dressing by mixing all the dressing ingredients and pour them over the salad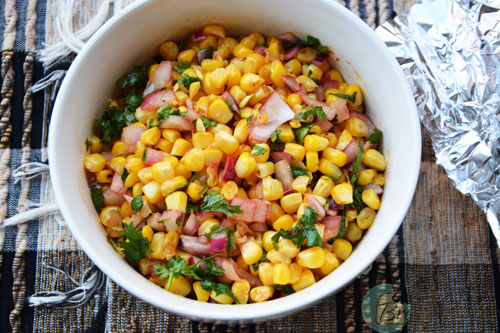 Mix and enjoy!
View other salad series here: Watermelon and Greens, Halloumi and Nigella seeds, Peach and Feta Cheese, Lentil, Zucchini and Sumac.