The last time I enthusiastically wrote an article on here was the time we were still excited to be locked down at home with our loved ones, making bread and teaching our kids loads of things they wouldn't learn at school. The last time I had the time and lightness to write something on here was when my daughter and I made pancakes at 6 am. Since then, like any person you'd ask right now, life has turned upside down. It's been almost a year. A year since this pandemic has changed our lives forever.
With the intention to slowly tell you over time about the drastic changes that have overtaken my life, I now will simply write about the famous TikTok feta and tomato pasta recipe everyone's been crazy about. And that is for many reasons. One, because it brought back this feeling of lightness and normalcy I haven't been having for a while. It was so satisfying to make, that not documenting it was practically impossible. Two, it was a great one to make with kids as the steps are easy and the mess is minimal. They also enjoy it so much that they run around all day saying they were the ones who cooked it. Which, by the way, could easily be done. Three, because it is so delicious, it has to have a place on Breadonbutter. I also wrote it in my traditional hand-written recipe notebook that I plan on leaving behind for generations to come.
You've probably seen the recipe everywhere and have memorized how to do it. If you have, you can stop here. If not, you can quickly save this on your Pinterest boards, screenshot it and send it to everyone you know, or print it, cut it and stick it on your own hand-written recipe notebook. The important thing is to document this, as it will quickly become a staple in your household.
HERE IS THE QUICK AND EASY TIKTOK FETA & TOMATO PASTA THAT CAN MAKE YOU FEEL LIGHTHEARTED FOR A MOMENT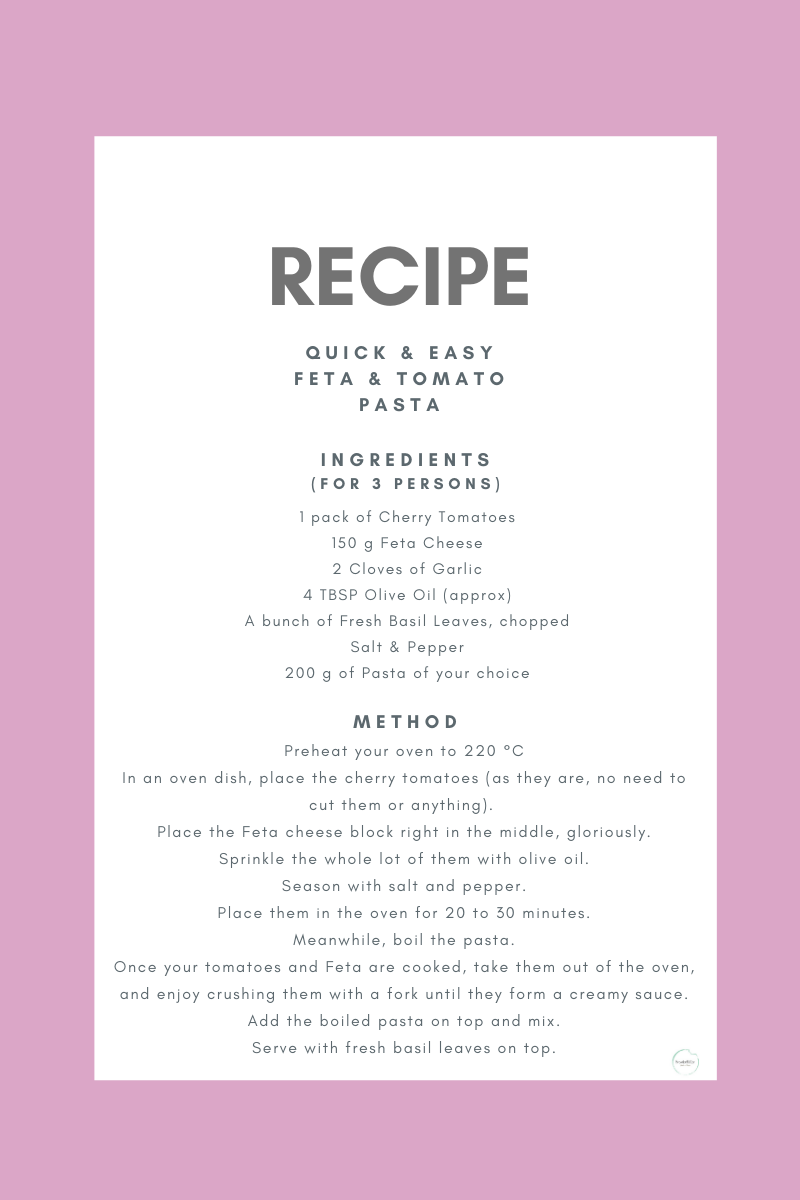 P.S. The recipe is downloadable