Our generation is always complaining about the lack of things to do in our country. We claim it's always the same things and that there aren't enough choices out there. So in an effort to innovate your outings, we, Breadonbutter and Playing with Fashion collaborated to bring you a complete guide to having the perfect, most charming and fashionable picnic there is.
On a sunny and hot Monday morning a few weeks ago, we packed our things and went up to the Bekaa to have some fun, eat some food and take nice photographs. We then hurried to compile the best way we can inspire you to go have a fun picnic yourself.
Breadonbutter was of course responsible for the food and Playing with Fashion was obviously responsible for showing you the best way to dress.
So if you're planning on having a picnic out in nature anytime soon, this is what I think is a good checklist to follow.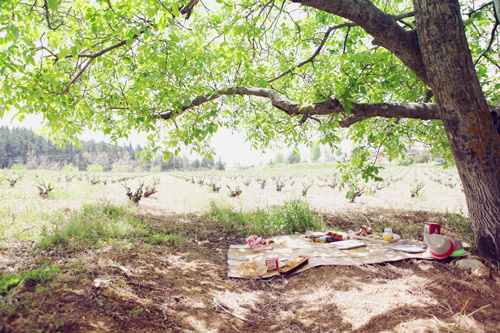 Food
The best way to go when it comes to picnics is to make sandwiches. You can be as creative as you'd like when it comes to the toppings. Here's the list I suggest:
Parma ham
Chorizo or Turkey slices
Gruyère cheese
A small-sized camembert cheese
Lettuce leaves
Bread of your choice
Drinks and Beverages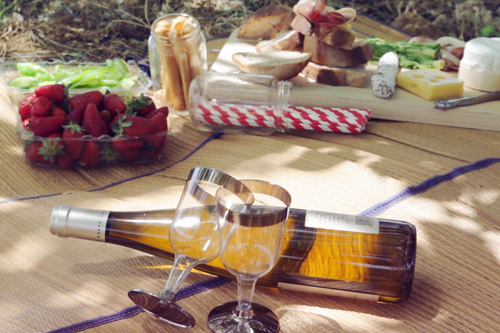 Here, I would suggest you take only 3 kinds and get a cooler. Water is the basic thing you should think of, followed by a nice bottle of white or rosé wine and a bottle of juice that you can substitute with a soft drink if you're a true addict.
Fruits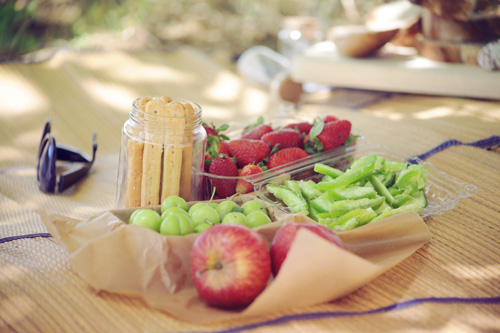 Fruits will provide something fresh to munch on while you're sipping your drink and having a conversation with your picnic pals. Here's a list of fruits that can last the trip:
Dried:kiwi and apricots
Fresh: Apples, Strawberries and Sour plums
Snacks
If you don't feel like having fruits, or if you feel like biting on a variety of flavors as snacks, you can get some of these:
Kaak or grissinis
Crisps (my favorite brand is Kettle)
Raw nuts: walnuts, almonds, cashew nuts
Sweets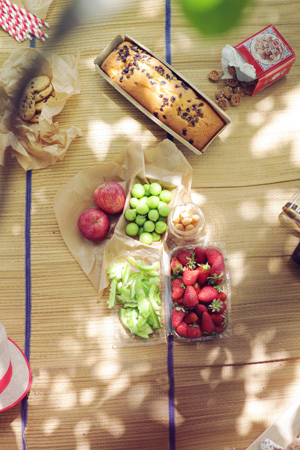 Last but not least, how can a picnic end without a sweet bite? I chose:
Cookies
Dry raisin cake
Amaretti biscuits I had from Italy (which I highly recommend!)
Gear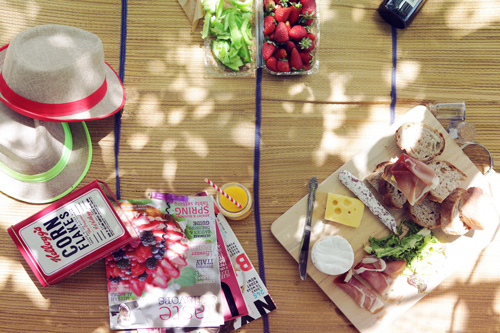 You'll need a practical and useful gear to put all this food in and be comfortable throughout the picnic. What I took with me:
Plastic wine glasses
Plastic cups
3 glass jars
Straws
Cutlery (I prefer wooden or plastic for such outings)
1 regular knife, to cut the cheese and bread
A cooler
Tiny fun bags for the nuts
A board for the sandwich toppings and the bread
Small containers for fruits
A basket to carry it all up there
And a tablecloth to sit on of course 🙂
Now girls, to get outfits ideas, head to www.playingwithfashion.com for the picnic lookbook!
Photography by: BetKet Photography (you can view her website here).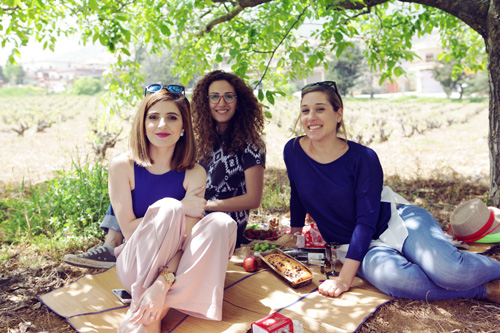 Click HERE to follow our foodie and travel journey on INSTAGRAM @breadonbutter_
and don't forget to tag us if you try our recipes and tips #breadonbutter