It's definitely summer and getaways are fast approaching. Everyone's making plans on where to go and which country to visit. There are obviously countless places to see and different kinds of trips to make (road trips, backpacking trips, island relaxation, or lovely Tuscany), so I thought I would start by summing up 20 things about Paris for those of you who are Euro-tripping this summer. You can check 20 things about London here, Rome here and Istanbul here. And of course, stay tuned for more. To find all the places I mention, I suggest you use the Google Maps app for addresses and for you to know your way by foot, metro, bus, or car.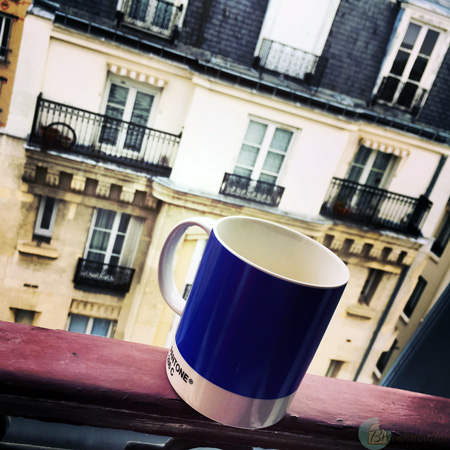 1) The French Bistrots – A good steak, veau or fondue can be found in the typical French bistrots all around Paris. My favorites are: Boucherie Rouliere, Chez Fernand, La Petite Cour, Le St. Séverin and Chez André for a good bouillabaisse.
2) Place Saint Michel – Head there for an early drink outside before continuing to dinner.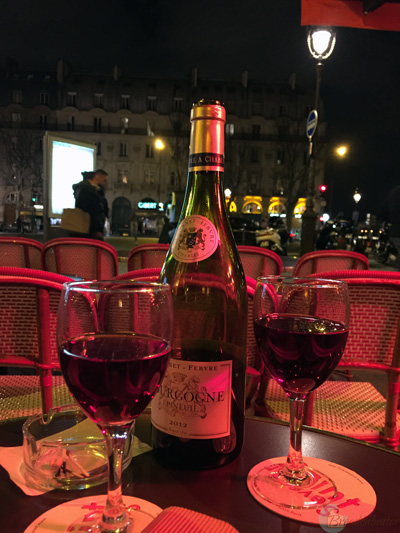 3) Tour Eiffel and Champs de Mars – No matter how many times you've been to Paris, you must visit our beloved Dame de Fer once. If the weather is nice, a fun picnic on the champs de mars would be a perfect lunch idea.
4) Carette and Angelina – I love Carette on a rainy day for a large macaron and black coffee. The place is ideal for a nice conversation in a cozy place. For an excellent and dense hot chocolate, head to Angelina. I even spotted their products on sale at the airport!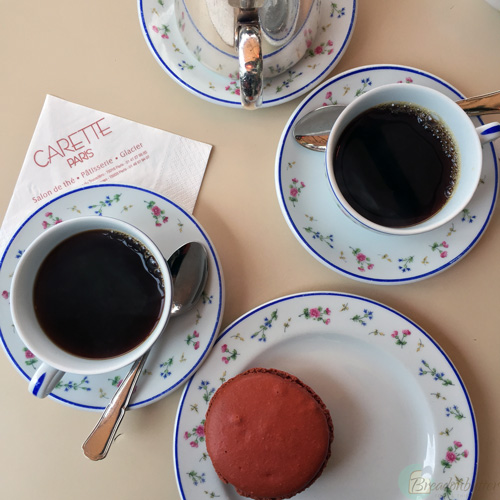 5) Places for a fast and healthy lunch – For a fast but healthy lunch in the center of Paris, I fell in love with Boco (an organic place where you can eat your healthy meal without any guilt – I'll be posting about it next week) and Twenty Peas (where your food is also measured and put in a box).
6) La Fayette Gourmet – Enter every foodie's heaven when you step foot in La Fayette Gourmet.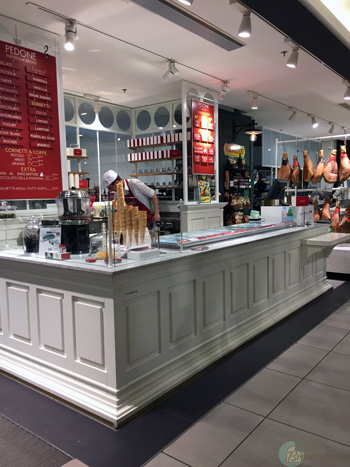 7) Éclair de Genie – If you're a fan of the famous éclair, do not miss this charming little place with dozens of eclairs of all possible tastes. Heavenly!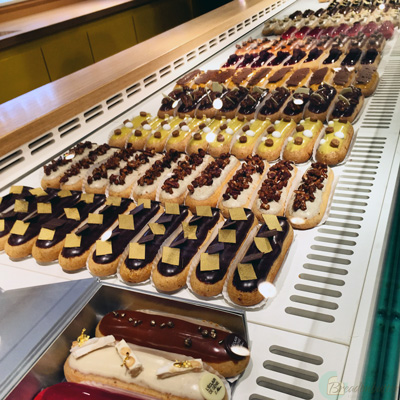 8) Montmartre – One of my favorite places on earth, Montmartre is like stepping into happiness. It takes a while to get there (especially that we went there walking!) but it's so worth it. The place is filled with people and great food. Make sure you pick any restaurant and sit outside while you enjoy a nice glass of wine with a plate of moules frittes, boeuf bourgignon, or coq au vin. You can also grab a Merguez baguette as an appetizer 😉
9) Montparnasse – Known as an artistic neighbourhood, Montparnasse reminds me of my parents who used to live there for years. It has lots of waffle and crepe places to try. Make sure you try the Aligot (mashed potatoes and garlic) and the meat at Le Plomb du Cantal.
10) Au p'tit grec – talking about crepes, this little Greek-owned place at Rue Mouffetard should not be missed!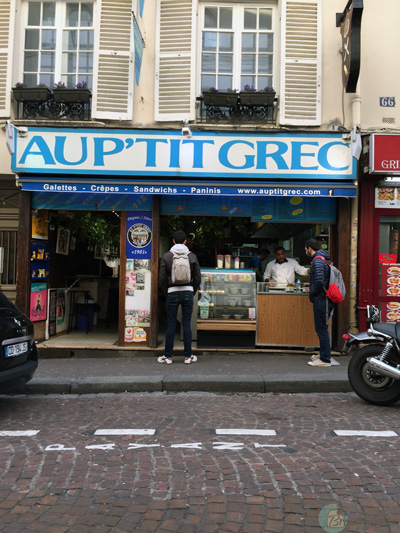 11) The Maille store – this place is paradise for all food and cooking lovers. It is only dedicated to the Maille mustard brand and is filled with mustard pots everywhere. You even get to taste all of them with mini grissinis to decide which ones to take back home.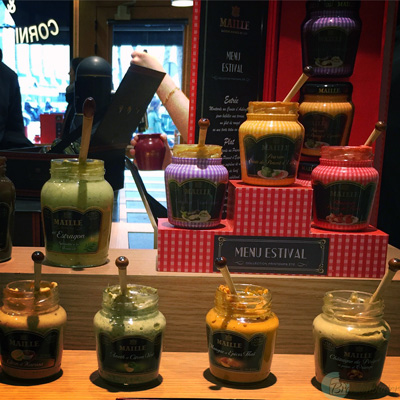 12) Le Pont des Arts – On this bridge that crosses the river Seine, lovers have taken the habit to attach love locks (padlocks) with their first name on them, then throwing the key into the Seine as a romantic and eternal love gesture.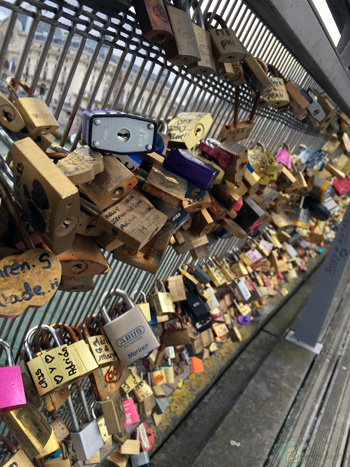 13) The Marais neighborhood – A historic district in Paris, it was long aristocratic before it became a popular and active commercial area. The architecture is fascinating and you can even spot Victor Hugo's ancient house! Take a walk around the neighborhood and pass by Fleux', a concept design store we fell in love with, and Pouchkine for French-Russian inspired patisserie. You won't regret a bite!
14) Colette Paris – This is for Design trends lovers. You must all have heard of Colette and the product selection (from fashion to tech and culture products).
15) Le jardin des tuileries – The ideal place to relax after a long walk in the city is le jardin des tuileries. Grab a hot chocolate and a chair and open your book for an hour of pure relaxation.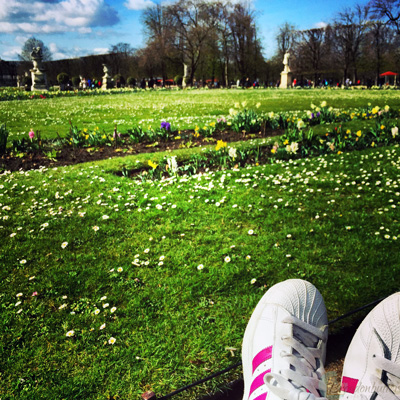 16) The Louvre – A must-see at least once in a lifetime. I'm sure we were all identically disappointed by the size of the Mona Lisa though.
17) Pastavino – I know we're in Paris, but this lovely Italian place was so lovely I have to recommend it. European cities are made to try different cuisines anyway, so if you have time, do try this magical Italian restaurant located on the top of an Italian delicatessen shop.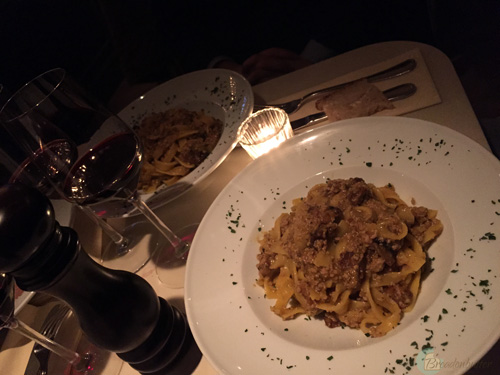 18) Asian food – We tried La Muraille de Jade for a nice Bobun and Mme Shawn for a thai lunch.
19) Markets – You can ask around the neighborhood you're staying in for markets and their opening days. You'll find anything from cheese to choucroute and aligot.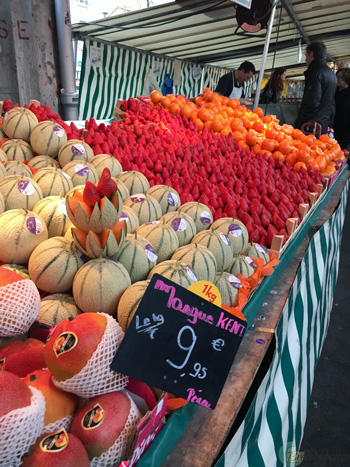 20) Notre-Dame de Paris – Breathtaking and touching, you must visit it if only for the sake of Quasimodo.
21) Extra bonus: Breakfasts! You can choose between a simple baguette with butter and coffee or juice, and eggs and croissant. Have it all is my advice 🙂
And voila! Anything you might want to add? I'd love to hear!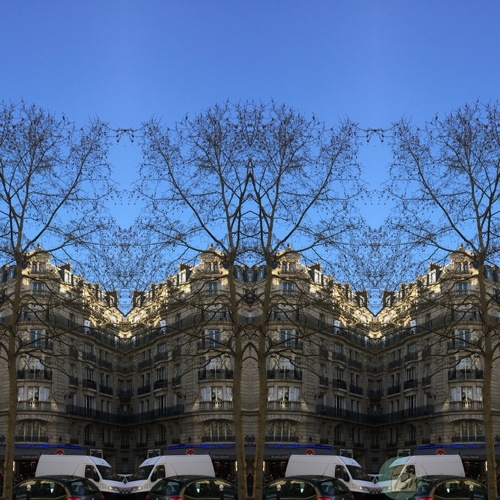 Click HERE to follow our foodie and travel journey on INSTAGRAM @breadonbutter_
and HERE to get your daily Breadonbutter news on FACEBOOK
Don't forget to tag us if you try our recipes and tips: #breadonbutter