Last week, I wrote about the Whole30 Challenge I've decided to take on (you can read about it here). I haven't talked about the reasons why I'm doing this but I feel I should share them with you today. At first, I must admit I took it very lightly. It was just a spur-of-the-moment decision I took during a conversation we were having about it with my sister. On that same day, after my sister told me about her Nike Plus teacher's experience with the Whole 30, I saw someone at a birthday party who said he was doing the same. Before I even spoke about the Whole 30, he said: "Just give it 30 days". Since I've been feeling tired and very bloated lately, and after reading about the principles of the Whole 30 diet (which is basically to eat like our ancestors), I decided it was time to give it a go. Not only for staying fit, but also to retrieve my energy as well as my mental and physical well-being. What I'm choosing through this experience is to make it a lifestyle. I won't be banning groups of food forever, but let's say I'll be having them way less often than before.
It's been a week and I feel remarkably good. I've been fighting quite a few reflexes like reaching out for a frie or two or binging on those fatty nuts in bars. It wasn't easy to pay attention to everything I was letting into my body but I got a hang of it. It's truly awesome! Sure, I miss being able to choose between a pasta dish or an orange cake but it won't be forever. And with time, I was told those cravings go away. What I find myself fighting as well is the constant explanations I have to give people when they ask why I'm not drinking and if I want to share a plate of fries at the beach. It's not easy explaining it to a society that basically thinks any diet is starving yourself. What it is is making healthy choices for your own body. You can read more about the Whole 30 Challenge here.
So to sum up my whole 30 week 1 and to inspire you, I thought I'd share a few meals I had during those 7 days. My breakfasts mostly consisted of bananas  or eggs and black coffee (mainly because I didn't have much time to be creative in the mornings).
So here goes:
#1 When eating out: Roast Chicken at Bar Tartine (Careful! Ditch the sauce and make sure the potatoes are grilled or baked).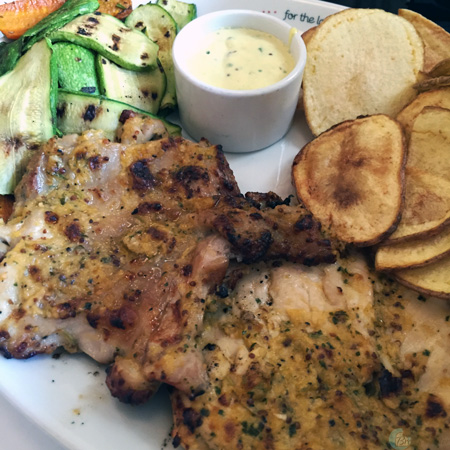 #2 Beetroot and lettuce salad, sprinkled with chia seeds.
Dressing: 3 Tbsp of Cider Vinegar, 1.5 Tbsp olive oil and a dash of salt.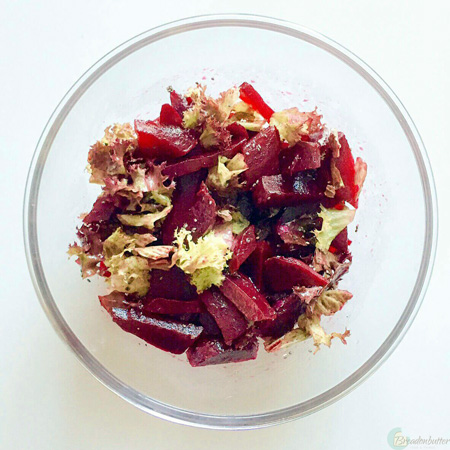 #3 When in doubt: 1 boiled potato and 2 boiled eggs with a side of green salad.
Sprinkle with olive oil and spices.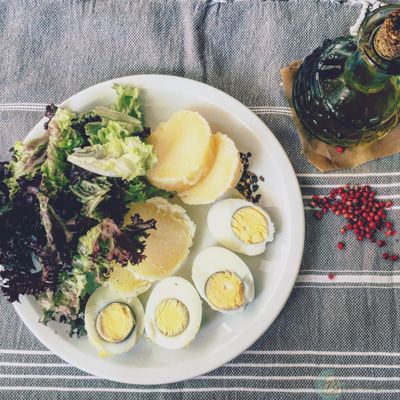 #4 For afternoon snacking, nothing beats a nice bowl of fruits in this hot weather.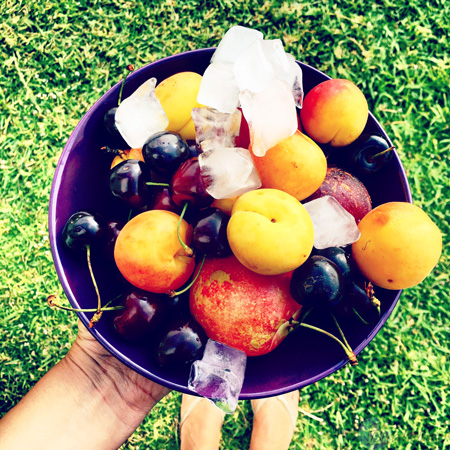 #5 Weekday dinner: Cold boiled potato, mixed with red onions and coriander.
Dressing: Lemon juice, olive oil, salt and pepper.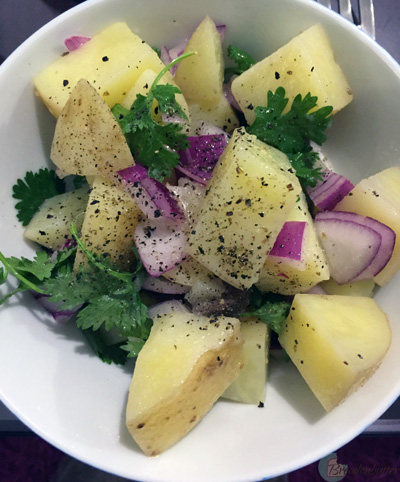 #6 When you feel like cooking something nice: Grilled salmon and asparagus (more details and recipe here).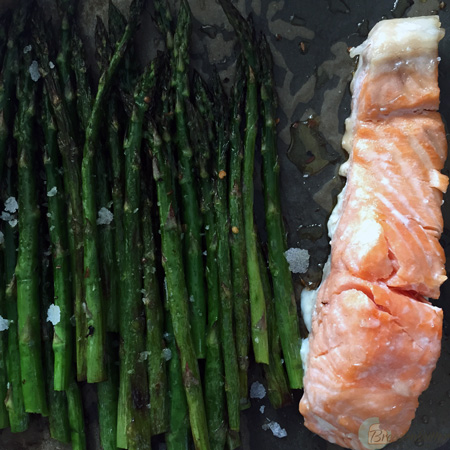 #7 When out in a Lebanese restaurant by the sea, make sure you enjoy a nice tabbouleh without any bulgur.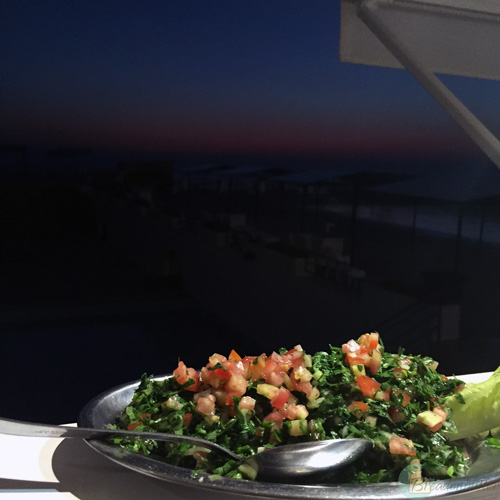 Follow me on Instagram (@breadonbutter_) for my daily Whole 30 meals. I'll be posting an update every week until the end of the challenge.
Any ideas on healthy whole meals? I'd love to hear!
Click HERE to follow our foodie and travel journey on INSTAGRAM @breadonbutter_
and HERE to get your daily Breadonbutter news on FACEBOOK
Don't forget to tag us if you try our recipes and tips: #breadonbutter