When we need an escape from our routine and a change of scenery, we immediately plan a trip to explore a new country. Yet, we more often than not stop right in the middle of that booking because we think twice about the budget.
What we rarely think of is a weekend away in our own country that has many places left to explore. Places you never thought existed a few kilometers away.
Last weekend, the lovely people of Via Mina Hotel in Tripoli, invited us over for a relaxing stay. Believe me when I tell you I woke up on Sunday morning not sure of where in the world I was. The old souks of Tripoli are the miniature reproduction of Istanbul's Grand Bazaar. The pubs we visited at night were the reflection of Rome's laid-back Trastevere. The streets around Al Mina region resemble the Old Croatian towns. This can give you a clear picture of the mixed feelings you get during your two-day stay.
That weekend was a huge eye-opener on the possibility of things to do in Lebanon. Here's what you can do during a weekend in Tripoli.
Where to Stay:
Via Mina Hotel. This refreshing and cozy Bed & Breakfast is all you need to relax and unwind away from work and busy Beirut. What was an old inhabited house became the coziest place to stay. Just that smell of organic green tea soap gives your mind peace the entire time.
What to do:
Visit the souks in the center of Tripoli. You'll get the same experience as visiting the Grand Bazaar in Istanbul if you've been. Make sure you go to "Khan el Saboun" (i.e. the soap market), where you'll find loads of organic soaps.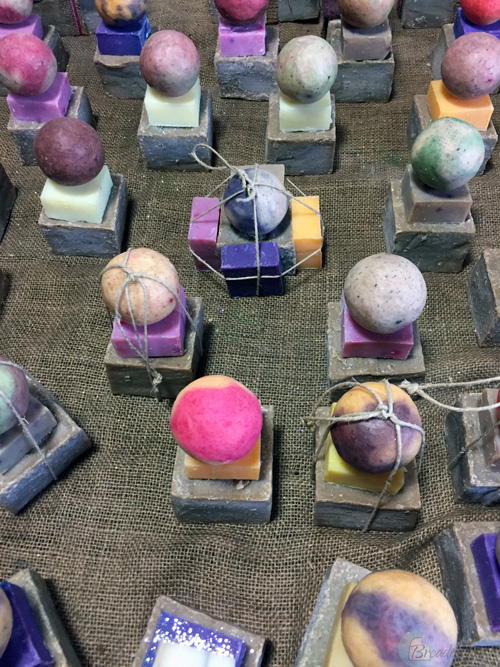 Take a walk along the Mina. If you're staying at the Via Mina Hotel, the Mina is a three-minute walk away. If you're an early riser, you can visit the fish market  where people place bids on the freshest fish. You can also walk around the Mino area in the morning and witness fresh bread-making, live foul and hommos cooking and a joyful atmosphere.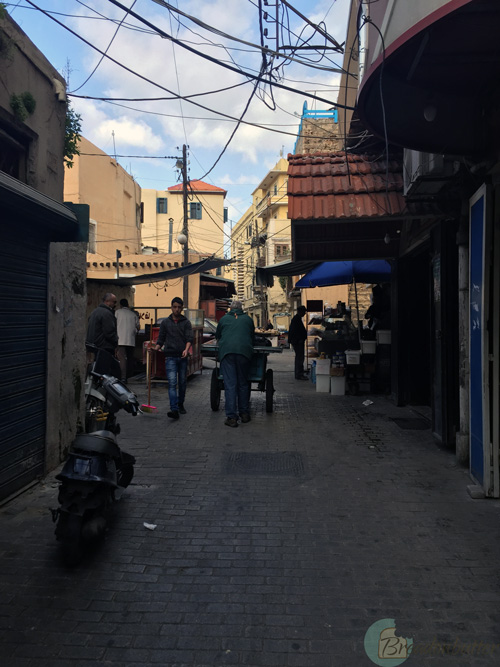 In the evening, there are pubs two minutes away from the hotel. Timmy's is one of the crowdiest. Its architecture is also something you don't see every day.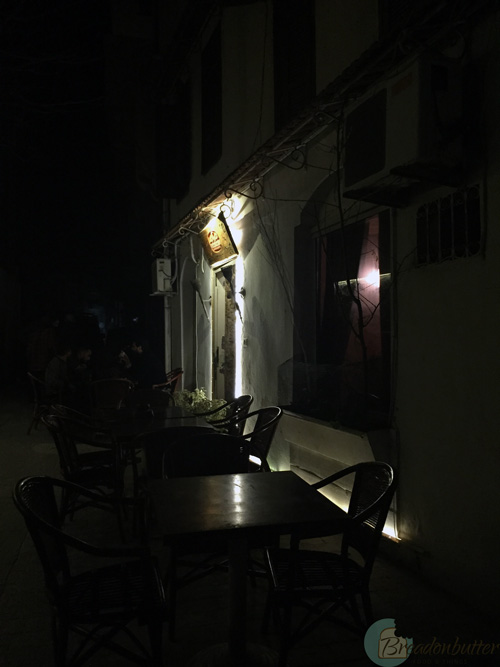 If you're craving for a nice seafood meal, Borj El Samak (which is right next to Via Mina) is a good choice.
Lately, I've been pessimistic about Lebanon and long to travel the world.  The most important lesson I learnt that weekend is to never make up your mind about something before you experience it yourself. We all have our made-up ideas about certain places and it's easy to get influenced by the media, our parents' anxieties, and even our own stubbornness.  But I promise myself, here and now, to be more positive and appreciate what we have.
Thoughts? 🙂
Click HERE to follow our foodie and travel journey on INSTAGRAM @breadonbutter_
and HERE to get your daily Breadonbutter news on FACEBOOK
Don't forget to tag us if you try our recipes and tips: #breadonbutter