Back in August, we decided with my sister to spend a long weekend in Prague. We'd never seen the city and its always been on my list, so off we went! In the weeks leading to our trip, we infinitely pinned things to do and places to see in one of Europes most magical cities. One pin led me to a food tour. I'd always wanted to see cities through the eyes of locals and discover how they spend their time, their weekends and holidays. After a bit of research, I found a tour called Prague Food Tour. From their website, we saw that it was something simple, fun and truly local. The guides were Leona and Georges and we were set for a few hours around local places.
The Tour
We booked the tour for our first day there. It was pouring rain that day but that didn't keep us from walking around and discovering the local side of the city. We happened to be just the two of us with Leona so no meeting other tourists on the agenda. The tour took place in a local neighborhood called Karln. We started with breakfast then continued with bites and beer, intertwined with explanations about local food shops. Leona explained that most small markets that sell fruits, veggies, and other grocery items were owned by Vietnamese people as it is a huge diaspora in the country. Who would've known?!
The tour was not only a chance to have yummy local bites but also happened to be a speed course on local culture, which helped us understand the city more in the next few days we were there. We talked about local habits and behavior which were totally new to us. Did you know that Czech people only made friends during childhood? It's highly unlikely for them to make friends when they're older!
We also got to learn about Czech History and talk about their culture. You can check them on Tripadvisor and on instagram!
The actual places we visited on the tour
Without further ado, here are the places we sat at, the meals we had and the story behind them.
We started off with pastry and tea in a cute little place called Antoninovo Pekarstvi. We had a scone-like cake called kolatsche and Czech bread with egg spread (yum!).
The second place we visited wasLokal. This place is what we can call a pure Czech restaurant. There are no menus in English. This place was the gathering place of communists where they played games, planned their next steps and had many many beers. We had delicious beer and refreshingly new bites (like pickled camembert (!), steak tartare and fried cheese). I loved the beer-count paper they gave us for waiters to be able to keep track of how many beers customers have. Apparently, Czech people go up to 50 beers a night (per person!).
Next was Eska.This restaurant/bakery/cafe was originally a factory. It was converted to a restaurant that was at first visited by the factory employees. It is now a popular spot with an open kitchen, natural wines, and healthy food. We had potatoes in ash and the freshest broccoli soup ever. The potatoes in ash are topped with smoked fish, dried egg yolk and kefir.
Finally, we headed to Mozaika Krystal for dessert, where we had delicious blueberry dumplings.
Here are some photos: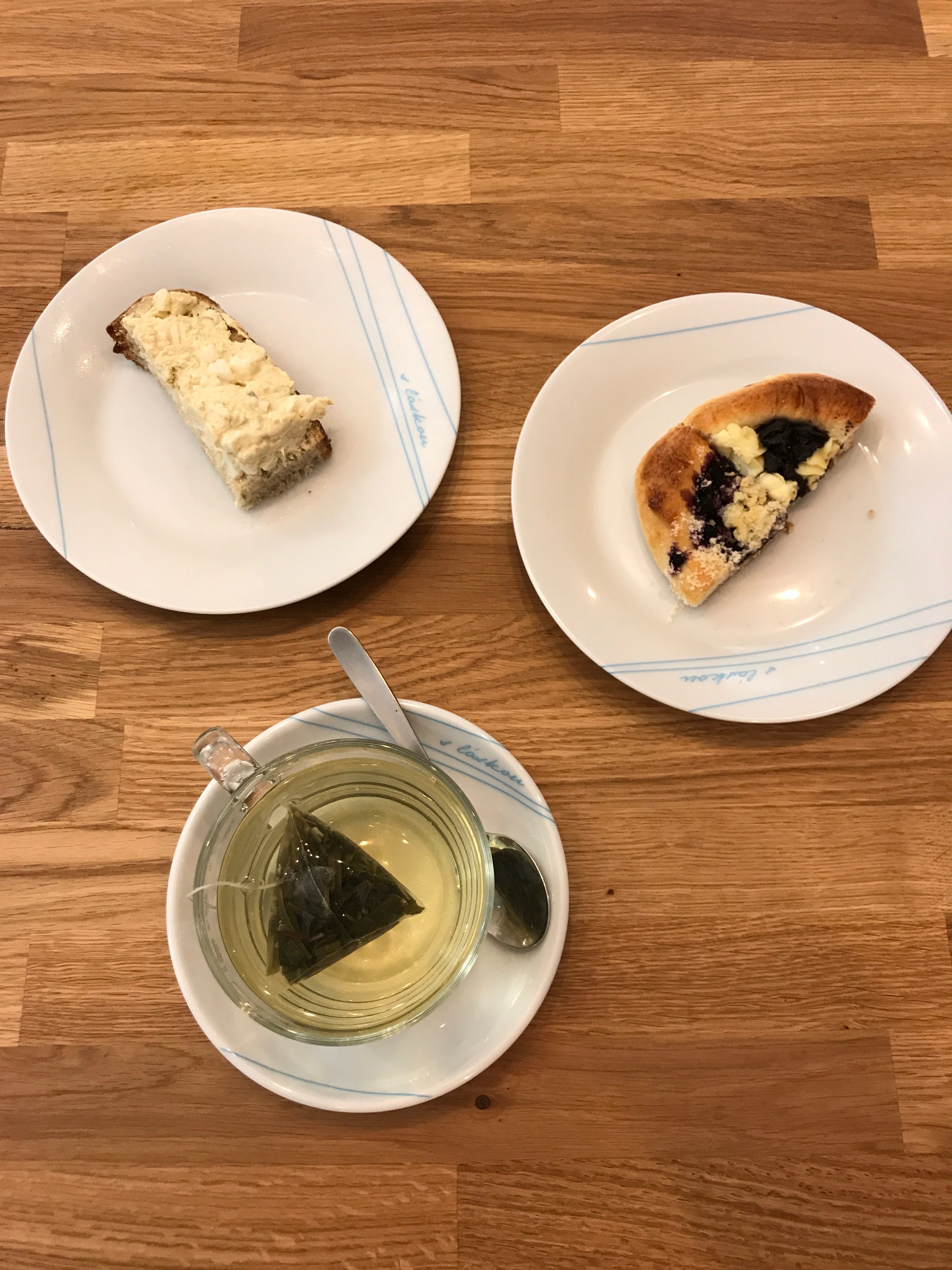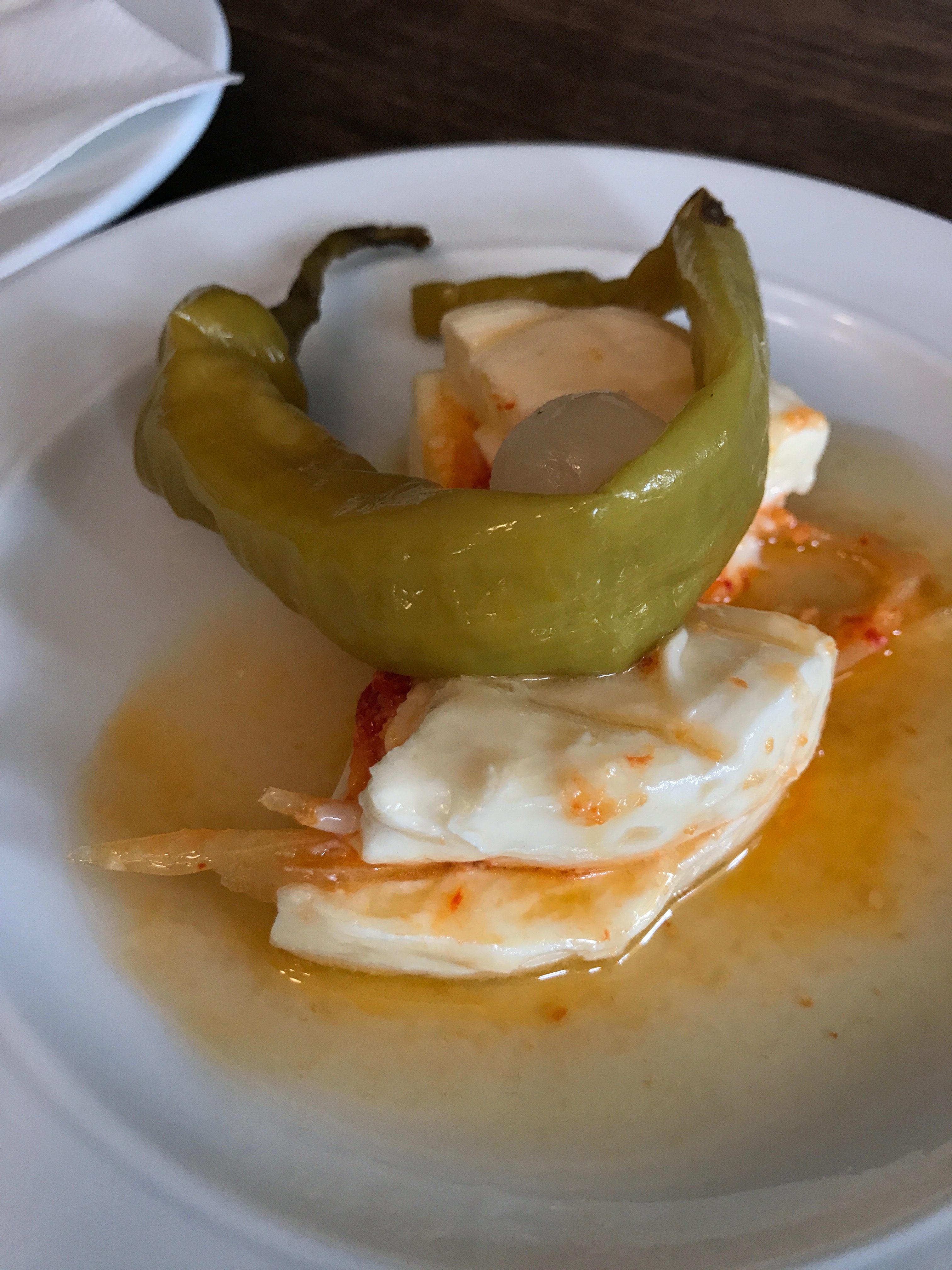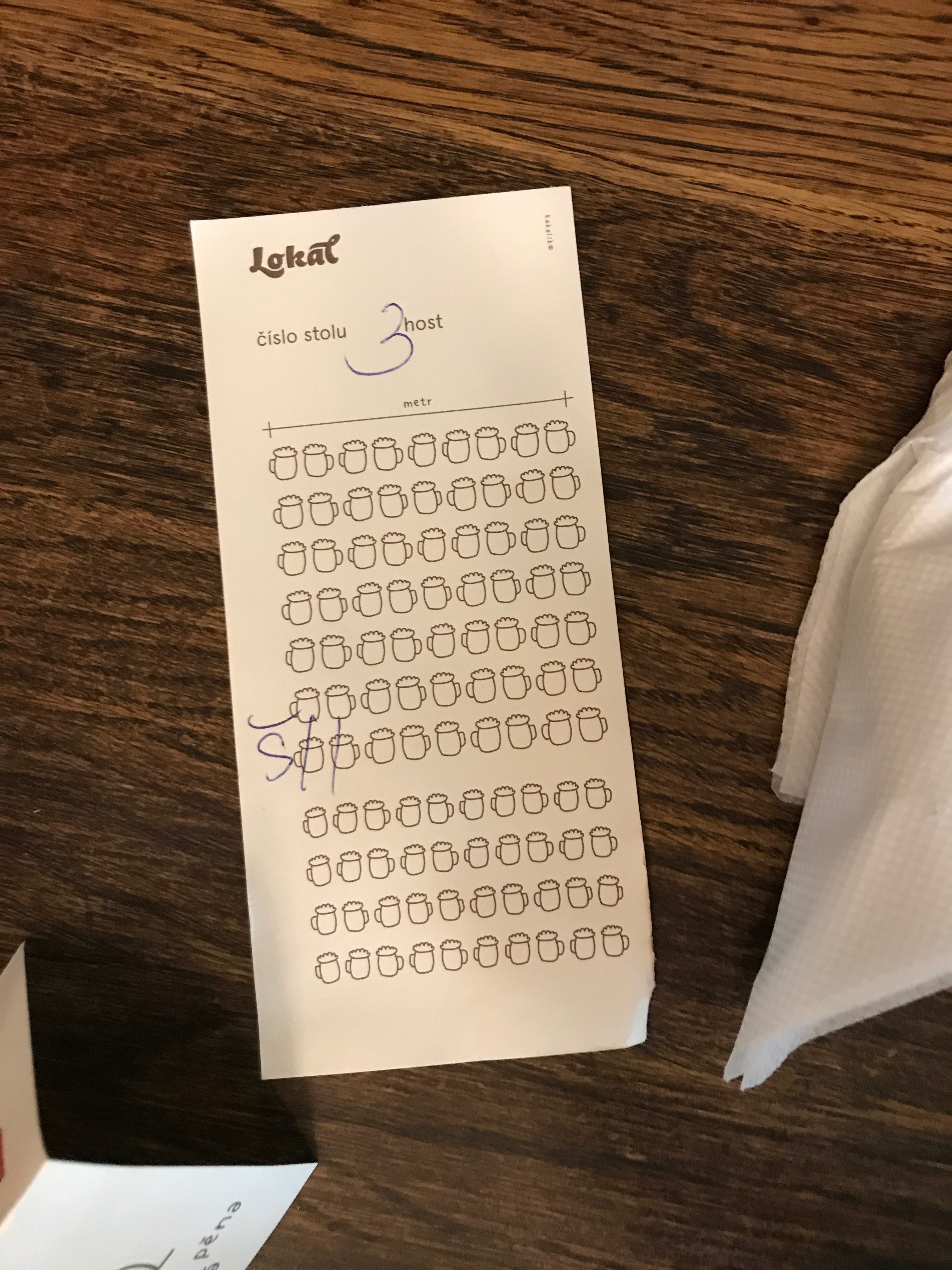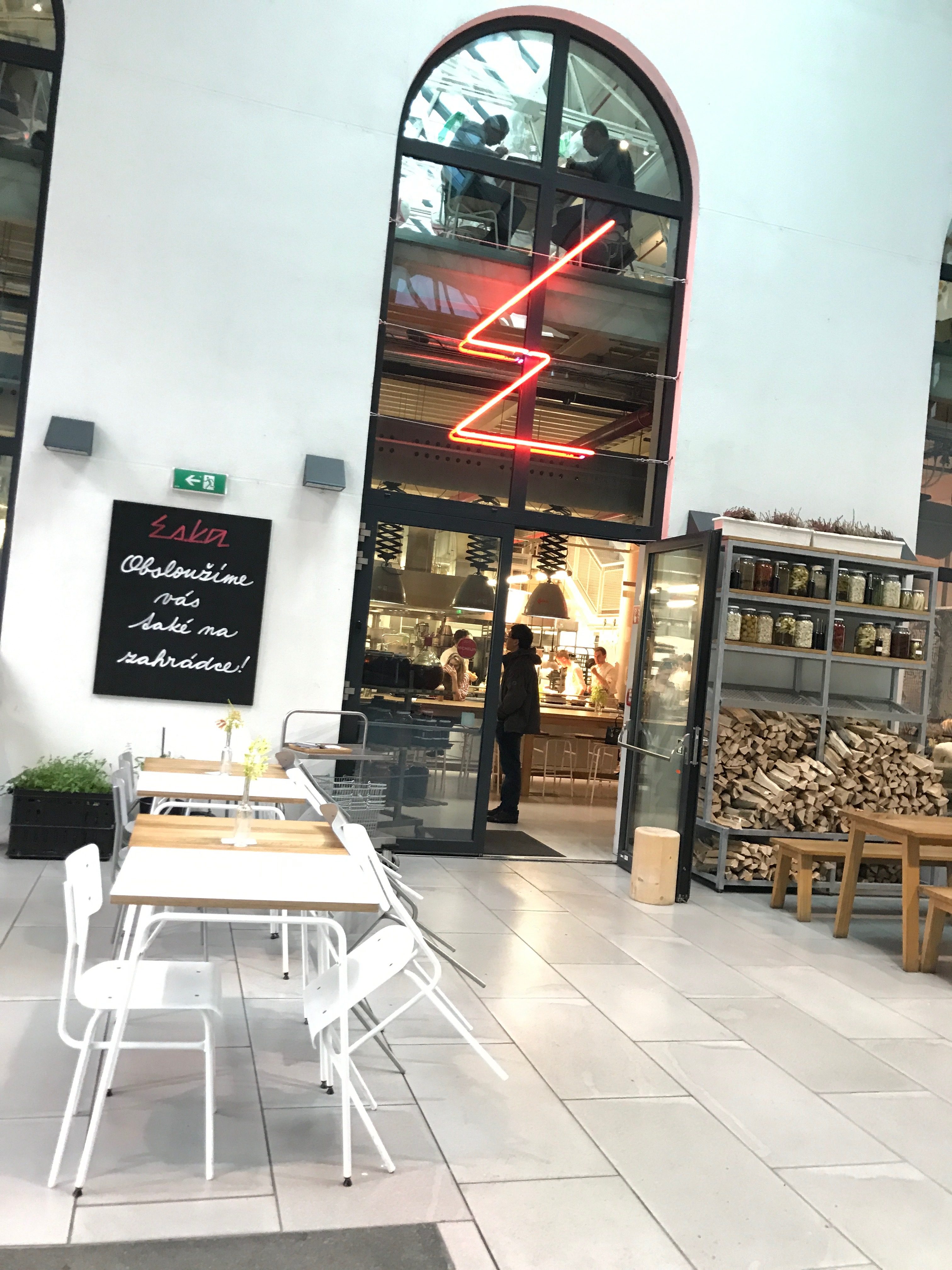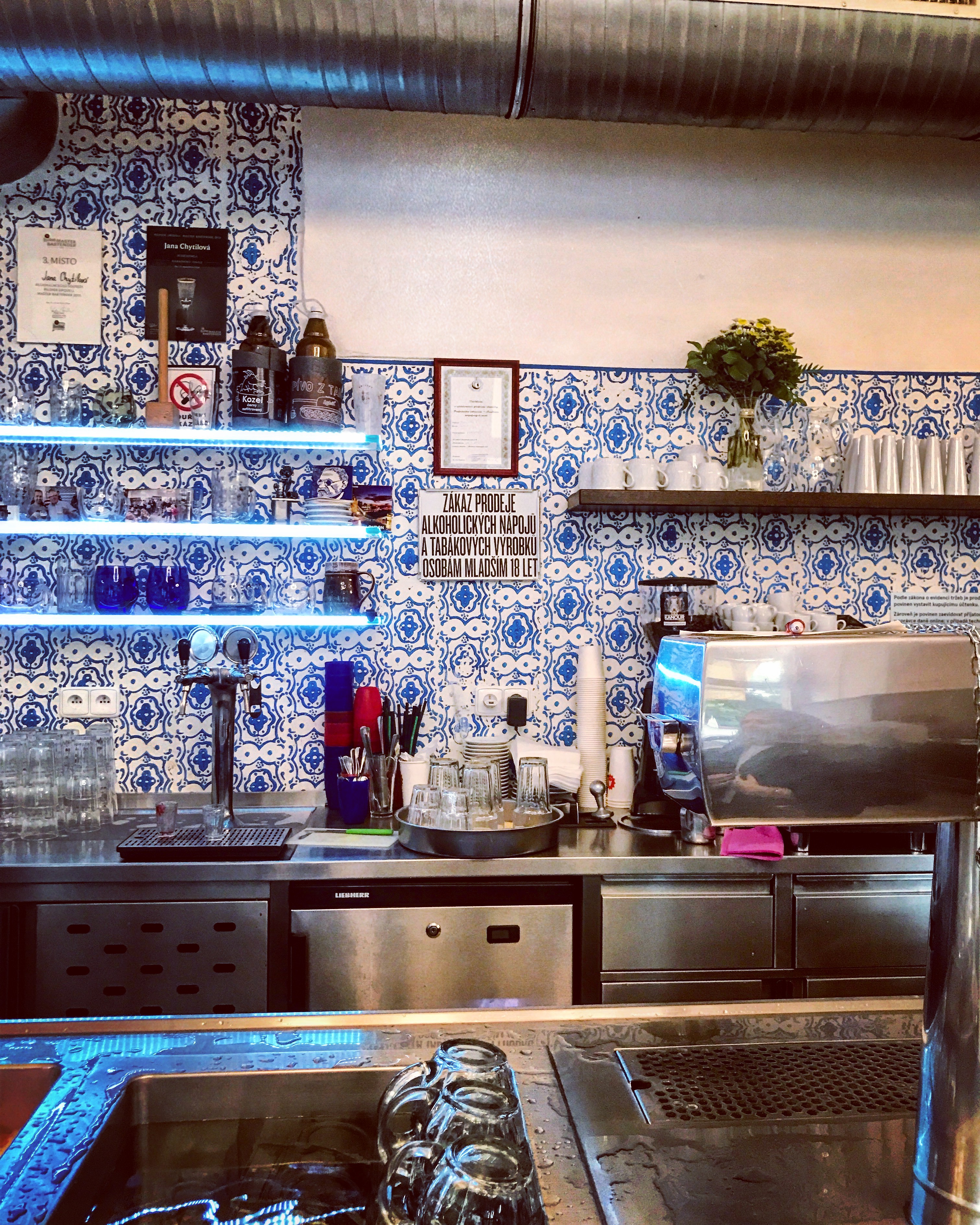 And voila! What do you think? Would you book a food tour abroad?
About Karln
Formerly the only bad district in town, the post-2002 floods gentrification has turned the grid-layout Karlin into the Williamsburg of Prague. It may not have many sights but it's real and it's a place where things are happening right now.
Taken from 'Taste of Prague', 2nd edition.