In Beirut, lots of restaurants offer pain perdu for dessert. I've tried lots of them and I can safely say my favorites are Couqley's and Urbanista's. Maybe because they're the only ones who take me back to my souvenirs of pain perdu, which basically consist of me, as a child, sitting on a kitchen chair, looking at tons of bread being dipped in a milky mix and fried on a buttered pan. Pure happiness.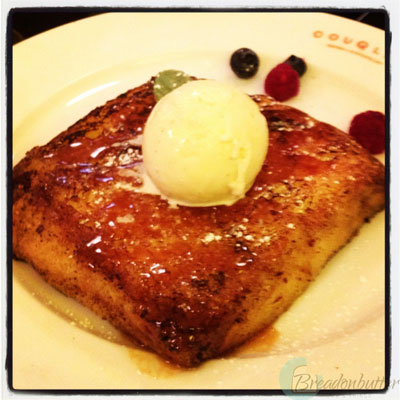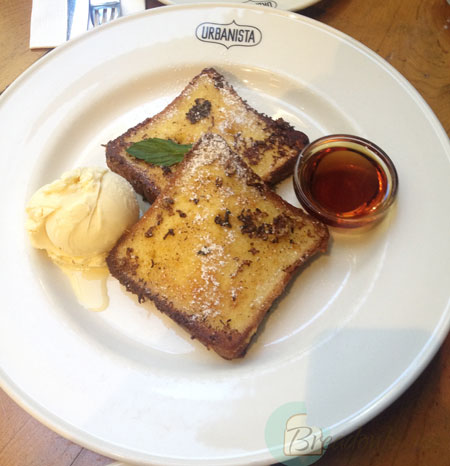 Of course, I got my childhood pain perdu recipe and I now make it all the time. Today, I'm sharing it with you 🙂
What you'll need (for 8 slices): Preparation: 10 minutes – Cooking time: 15 minutes
– 8 thick slices of a loaf of brioche-like bread
– Cooking butter
– Maple syrup
– 2 eggs
– 1 glass of milk
– 3 tablespoons of powder sugar
How to make it:
1) In a bowl, beat the eggs well. Then add the milk and sugar
2) In a pan, melt the butter
3) One by one, dip the slices of bread in the egg mixture then cook in the pan until golden
4) Cover with maple syrup (optional – you can also serve it aside it) and serve. You can serve it with fresh red fruit or with ice cream.
Enjoy the sweetness 😉