I constantly wonder why some dishes we hated as children have now become our favorites. Ever since I read about lentils and how good they are for a healthy and balanced diet, moujadra, a Lebanese dish I'd always dreaded, has become one of my favorites. Moujadara contains lentils and rice. Lentils are great for the health as not only do they promote weight loss, but they're also great for the heart, cholesterol, digestion and energy (click here to learn more about the benefits of lentils). I always thought this dish was impossible to make, but it turns out it's quite easy especially with the rise of the blenders. 😉
Mashed Lentils and Rice (Moujadara) Recipe
What you'll need (for 10 persons):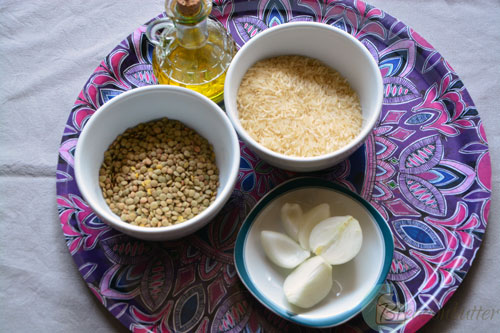 3 cups of lentils
2 liters of water
100 g rice
2 to 3 medium white onions, diced
Olive oil
Salt
How to make it:
Wash the lentils and rice with water
In a pan, cook the diced onions with olive oil
In a large saucepan, place the lentils and water and bring to the boil, then lower the heat and let it simmer for 30 minutes. When done, crush the lentils with a hand blender, adding a bit of water if necessary
Add the rice to the lentil mix and bring to the boil. Once it has boiled, lower the heat and add the cooked onions. Add salt and stir until the mix has thickened
Place everything in bowls and let cool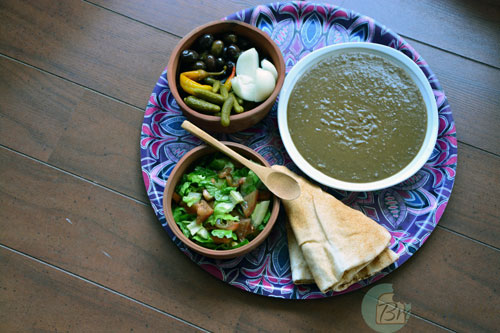 Have with fresh onions, pickles, and a nice salad!
Click HERE to follow our foodie and travel journey on INSTAGRAM @breadonbutter_
and tag us whenever you try our recipes 🙂