When it comes to exercise, the farther I can get from a gym, the better. I prefer the type of exercise where you don't really feel you're having it and count the minutes until it is considered enough. So let's say that whenever I can, I consider nature to be my gym. Hikes are one of my favorite things to do on a weekend or even on a trip. I've also noticed it kind of restarts my brain and gives me more energy to think and start my week afresh. Not to go into too many details, I highly recommend a good hike to reduce your anxiety and stress, to boost your immunity, to give you energy, to make you more productive and help you concentrate.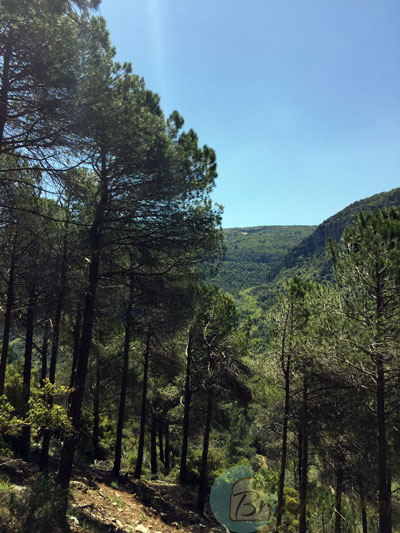 In Lebanon, we are spoiled with beautiful places to hike, and they're all two hours away or less from Beirut. We spent the last two weekends hiking so today I'm sharing one of those days in the Kadisha Valley for inspiration.
The Kadisha Valley, located in Bcharre (click here for the map), is full of important Lebanese history (you can read more about it here). It was my second time hiking there and we spent approximately 6 hours walking down the valley and up again, passing by the Qannoubine monastery. Since it's the end of winter and the snow is melting, it's the best time to hike there as you get to see waterfalls and enjoy the perfect weather for hiking. The greenery is also impressive and striking.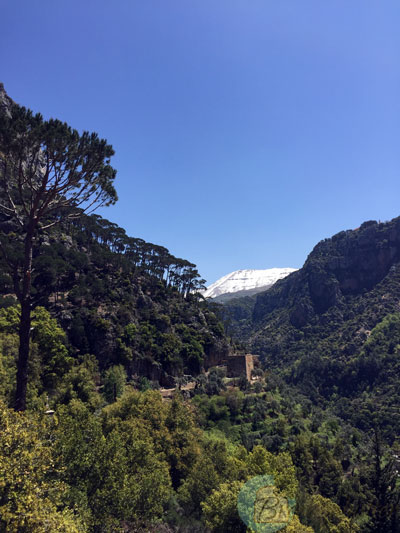 After a long tiring but fun hike, we headed to one of the most popular restaurants in the region, situated in Ehden, called Fardaous (meaning 'paradise' 🙂 ). The food was delicious – my opinion here being biased because of extreme hunger 😉 and the view was just perfect.
Here are some photos of the hike for you to get inspired.
Don't forget to stock up on snacks for energy as well as water to keep hydrated and to protect your muscles from cramps that can last days. Our favorite snacks when we go hiking are raw nuts, dried fruits, bananas and coconut bars. Jean has developed the pattern of having a Snickers before the hike, because you're not you when you're hungry 😉
Also, if you want to learn more about the region and get a guide who knows all the hiking ways well, you can contact a great guy called Jhonny Bou Ghosn on this number: +961 (3) 290 571
Who here is a fan of hiking? And where do you go? I'd love to know!
   Click HERE to follow our foodie and travel journey on INSTAGRAM @breadonbutter_
and don't forget to tag us if you try our recipes and tips #breadonbutter