My Whole 30 has come to an end. I honestly still can't believe I lasted 30 Whole days without caving. I knew I was a determined person and that when I take a decision, I make it a goal to follow it till the end, but my cravings were certainly mean sometimes. I had to deal with dreaming I was biting into a fluffy chocolate cake, or endure watching everyone eating French fries covered in cheese and dipped in ketchup (true torture).
The fact that I did it has taught me a lot about myself, and my will to try something for the better. I now trust myself more as this was more of a psychological than physical challenge really. I had to control my reflexes when I unconsciously reached for peanuts, fries or bread and butter at a restaurant. I had to be really responsible for my choices, which meant not ruining a pizza night out for everyone by saying I can't go because I can't eat – I just adjusted accordingly, pizza places do have salads. I had to be patient with people as they asked why I wasn't eating corn or drinking wine. Finally, I had to control my hunger and cravings by planning in advance, which added another thing to plan in our busy lives.
All in all, I can say I am beyond satisfied of the result. I feel calmer, healthier, more energized, less hungry AND 'hangry', and at peace with this new lifestyle.
I have made the wise decision not to give up the food we love but certainly not abuse it, and indulge moderately. I love knowing that I have a go-to, feel-good "diet" I can run to whenever I cross the line, I love knowing that I'm capable of controlling my cravings, and I hope I'll be able to sustain that healthy lifestyle 80% of the time I spend eating.
If you wish to try the Whole 30, you can read everything about it here. For healthy meals inspiration, as well as to remind everyone that healthy can still be delicious, here's a summary of some of the food habits I had during the last 30 days.
Eggs in all forms
Creative salads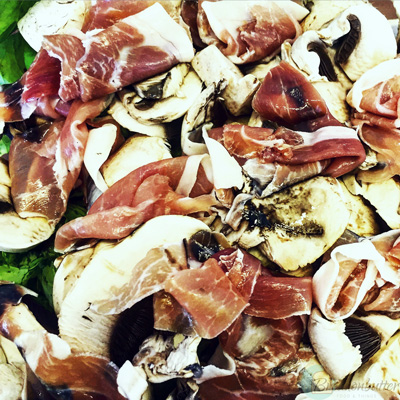 Grilled proteins
When in doubt: grilled vegetables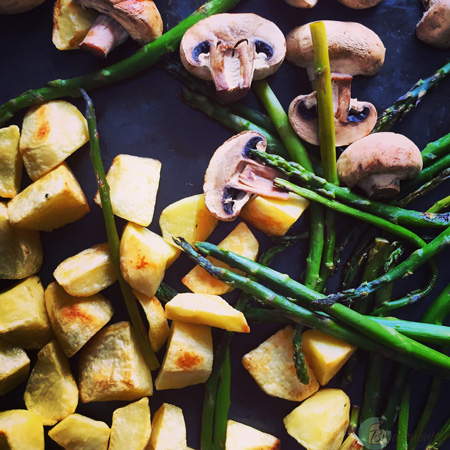 Easy and delicious dishes
Fruits
Inspired? 😉
Click HERE to follow our foodie and travel journey on INSTAGRAM @breadonbutter_
and HERE to get your daily Breadonbutter news on FACEBOOK
Don't forget to tag us if you try our recipes and tips: #breadonbutter