On one of my typical days, you'll find me working on my projects, working out at home, running errands and looking frantically among my recipe books for something like "Easy Cake Recipe to make with kids".
Re-adjusting to nursery and routine has been tough on us lately (check out the reason here). As a result, I've been dragging a 2 year-old, fiercely determined to make me feel guilty, to nursery every morning. As a good old mom who falls into a typical trap, I've been (as a result of desperation) referring to bribes and lots of promises I have the pressure to keep. One of those promises is to get ingredients so we can bake something nice in the afternoon.  So we have been baking quite a lot lately. However, there's no question that the recipe should be of the easiest ones out there. Since a toddler is still impulsive and wants to do things themselves (plus, test their limits along the way and show no shame when it comes to tantrums), you need something practical and fast. A long search, a few messy experiences and burnt-on-one-side cakes later, I have found it! A yummy and easy cake recipe to make with kids, with a few steps and a nice outcome!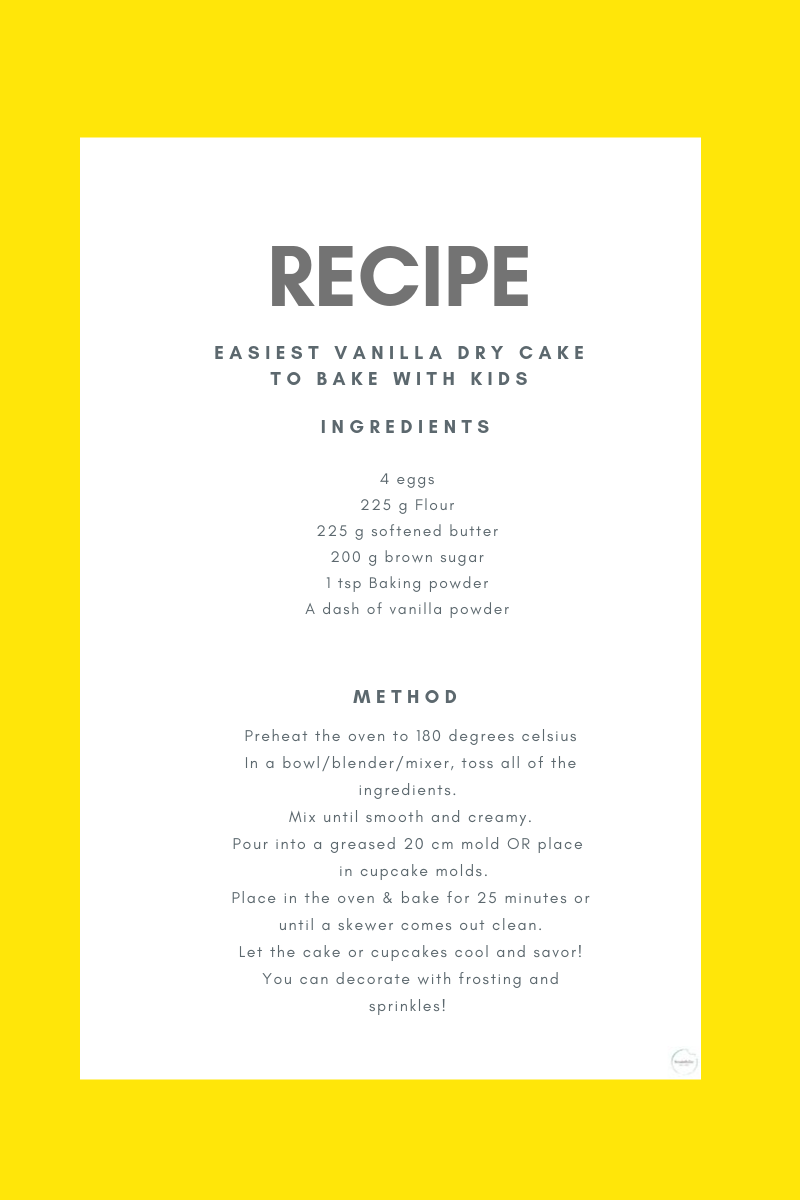 So! Who's trying this?