A few weeks ago, after watching CNNGo's report on Beirut, I contacted Cyrille Najjar and asked if I could see him for a chat. He gladly accepted and it was fun to talk about food with such a talented Designer. Cyrille is the CEO of White Sur White, "a multi-disciplinary Architecture and innovation agency sitting at the intersection of architecture, technology, and materials". Not only does White Sur White work on Architecture and interior design projects, but they also create products that go beyond beautiful aesthetics and target the needs of everyone from musicians, to travelers, to home owners.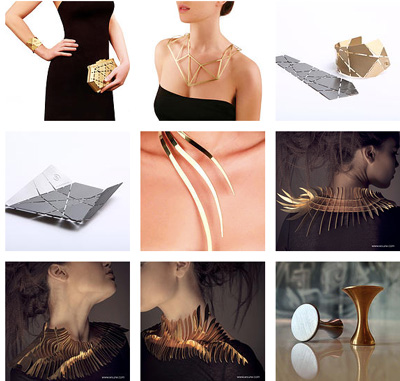 We met in Cyrille's office in Sodeco where the décor inspires designers to work creatively. The office is not too far from the workshop, which is in Ashrafieh as well and makes 600 square meters of space for infinite creativity. There, Cyril organizes workshops, sublets it for events by big magazines and companies and lets creativity unleash itself. Cyrille started by giving me a large idea of the projects and products he worked on and that came into life. He started by telling me about his passion for music (guitar to be more specific), how he worked on the design of music instruments and their customization for singers, dancers and musicians.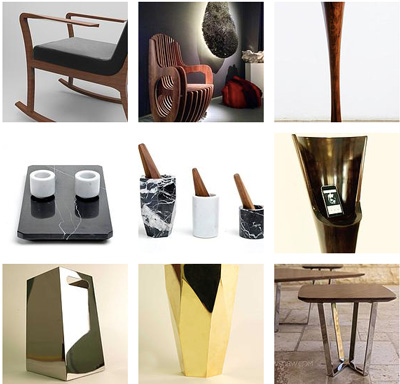 He adapted music instruments to the body moves of dancers, fabricated microphones for opera singers with the help of Corinne Metni, and helped a violinist make the most of his talent by creating a violin around which he would feel at ease.
A solar suitcase was also created by Cyrille to no longer count on the generator at home.He also created products for Mothercare, for Hemiplegics, for Haute Couture, Lighting and Kitchens. I suggest you daydream on this link to know more.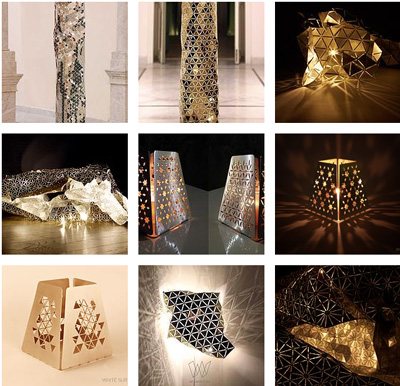 Cyrille actually started his career by studying law at USJ. After thinking about it, he realized he liked it, but loved the world of Design and Architecture way more, so he made the switch. He continued with a Masters in Interior Architecture at ALBA Beirut and went on with Product Design in the Royal College of Art in London. And because he wanted to teach younger generations what he learnt, he finished with a teaching degree at Central St. Martins in London. After teaching at ALBA, he is now happily passing on his wisdom to LAU students.
How does Cyrille get inspired? It's a combination of desire and needs. Whether it's his needs or the needs of his clients, Cyrille beautifully fulfills them. He created his own solar energy system at home because he needed it, he confectioned Avo's violin because Avo needed it to show the world the best he could do. Most of the time, clients come to him with a need.
Which takes us to what Cyrille has to say on Design in Lebanon. For him, it's more of a luxury, which has its beauty. But it will eventually get more need-oriented as this is what should be done in a country that has countless needs to fulfill.
About cooking and travel
Cyrille loves cooking and is a BBQ fan at heart. He's not yet found a need to fulfill in this area and has currently all the kitchen tools he needs in his "vastly furnished" kitchen. For him, kitchenware has really evolved over time. Quoting Cyrille, we've been eating for so long that we're fine! As for the dishes he cooks, he keeps things simple with meat, chicken, fish, pasta, etc.
When it comes to travel, he does that all the time, but there's one thing he has not yet fulfilled when it comes to this area: the Byron burger in Lebanon 😉 As far as Cyrille is concerned, his favorite burger in the world needs to be recreated in his country. The subject of travel immediately led us to talk about the good food in the big cities and countries of the world: Paris, London, New York, Italy, Portugal, Spain and Belgium for beer only.
His guilty pleasure is British food! As much as it surprises people, Cyrille views British food as going beyond beans and sausages. For him, it's more about the homemade and the comfort food for a cold British weather and lifestyle.
Cyrille is also a big Philosophy fan. His book pleasures revolve around Kant, Hegel, Nietzsche and Heidegger. When he needs something light, it's comics he turns to.
Here's a video of 10 fast questions with Cyrille Najjar for you to get a glimpse of one of Beirut's most terrific Designers. Enjoy 🙂
Selling points: SMO gallery, Platform39, National Museum, Urbanista.
Facebook page: here
Website: http://www.whitesurwhite.com/