In my opinion, food is what brings people together. It creates a rather special bond. Food lovers actually understand each other and know what it is to be passionate.
I have decided lately to have guest writers more often on Breadonbutter. People who inspire me with their cooking, lifestyle and interesting background.
Today, I am honored to introduce you to Mateus Esteves- Ribeiro.
I will let his article explain more about who he is and what he does, and I assure you you will just fall in love with his story and recipes.
Paio, Beef and Coffee Stew with Passion Fruit Mojito
By Mateus Esteves-Ribeiro
Hello Awesome Readers of Breadonbutter!
My name is Mateus Esteves-Ribeiro, I'm a brazilian multi-sensorial designer (which skills includes a lil' bit of cooking), and Lynn invited me to cook something for her blog. I started studying professional cuisine 10 months ago, and I can say for sure that I am addicted to french cuisine and its stews. It's incredible how some herbs, wine, low quality beef and some stock can become something so rich and meaningful. This year I also started studying coffee and its rich culture in Brazil. These two subjects drove me to a new idea of cooking a stew based on coffee.
For this recipe, the coffee roasting process will be determinant to the final outcome. If you use a lighter roast, the coffee taste and aroma on the final stew is going to be more clear. If you use a darker roast, it will enrich the stock and give a beautiful body to the final glace. In my recipe, I used a medium-dark roast. The variety of Arabica Beans will also change your final stew. I'm using a coffee produced in São José do Vale do Rio Preto, Rio de Janeiro, that has a high acidity and will bring a nice citric tasting note.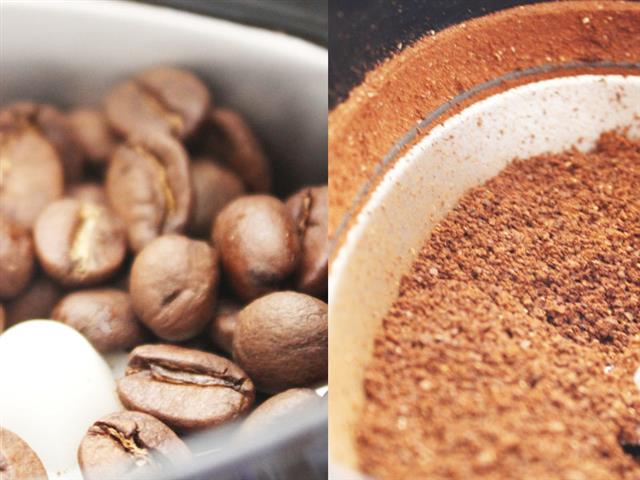 I served the stew along with a Virgin Passion Mojito (recipe below the stew). If you guys want to make it alcoholic, just add some Rum. Or if you want to turn it into a Caipirinha, take out the Soda and add 70ml of Cachaça and fill the glass with ice.
Paio, Beef and Coffee Stew
Serves 4
600g Beef Cut for Stews
300g Paio (you can use Spanish Chorizo or Portuguese Chouriço)
250g Onions
200g Leeks
03 Cloves of Garlic
01 Bouquet Garni with Thyme, Rosemary and a Bay Leaf
250g Baby Carrots
150g Fresh Mushrooms
20g Arabica Coffee Beans. Grind it and brew on Hario V60 (or similar) with 200ml of water
500ml Beef Stock
Salt and Pepper to taste
First, cut the paio and beef into 4x3cm pieces.
Chop the onions, leeks and garlic.
In a saucepan, add some olive oil and fry the leeks and onions for 3 minutes until translucent.
Add the garlic and let it brown for 1 minute.
Add the beef and paio and incorporate with the other ingredients.
Add the beef stock and coffee along with the bouquet garni.
Close the sauce pan and let cook until the meat is tender, about 1h45min.
Open the sauce pan and add the mushrooms and baby carrots. Let it cook for 25 minutes.
Adjust salt and pepper and discard the bouquet garni.
Serve along with white rice.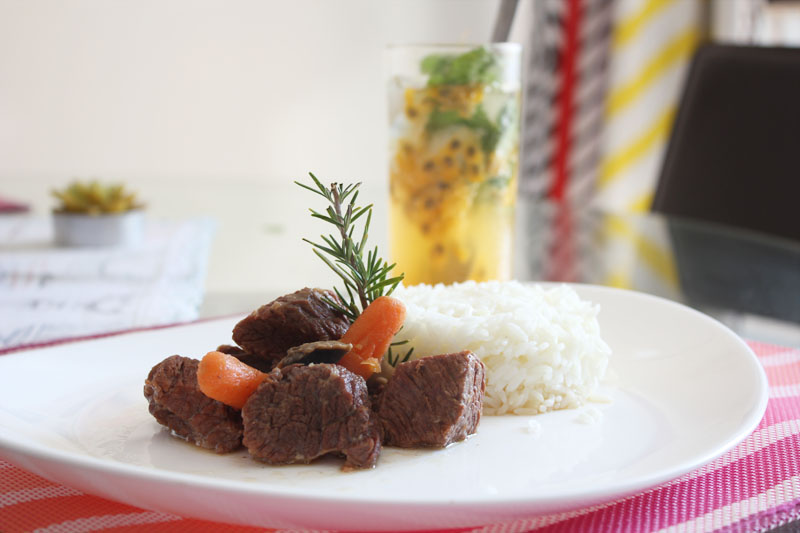 Virgin Passion Mojito
Serves 2
700ml of Club Soda
20 Mint Leaves
01 Passion Fruit
04 tsp of Superfine Sugar
10 Ice Cubes
In a long glass, add the passion fruit flesh and mint leaves.
Add 02 teaspoons of sugar and mix well.
Add the ice and then fill the glass with the club soda.
Mix carefully and serve.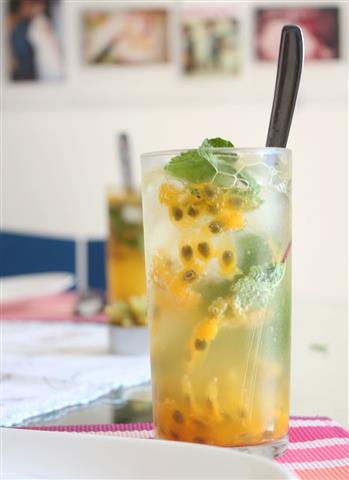 Hope you guys liked it.
Thank you Lynn for this beautiful opportunity.
Cheers, everyone.
For any questions you might have, you can contact Mateus on this email:Â mateus@lemongarden.com.br