This is a special dedication to spicy food lovers. I'm sure you can relate to the feeling of just wanting something hot to eat, that explodes in your mouth when you take a spoonful. Well this is it! I promise some tears and pink eyes after this.
Of course, it would be ideal to have fresh, well-cleaned shrimps for this dish, but for busy bees, last-minute meals can be cooked with frozen things from time to time. It's no problem.
So here's what you'll need (for 4 persons):
– 1 kg of Shrimps of your choice
– 2 tablespoons of strong Paprika
– 1 teaspoon of Coriander seeds, crushed
– 1 teaspoon of grounded Turmeric
– 1 teaspoon of Black Pepper seeds, crushed
– 1/4 teaspoon of Ground Cloves
– 1/4 teaspoon of Ground Cardamom
– 60 ml of Water
– 1 Tablespoon of Olive Oil
– 2 medium Onions, diced
– 500 g of Tomatoes, diced or Tomato Juice
– 2 tablespoons of Fresh Coriander Leaves for garnish
How to make it is pretty simple:
1) In a bowl, mix all of the dry spices, then add the water on top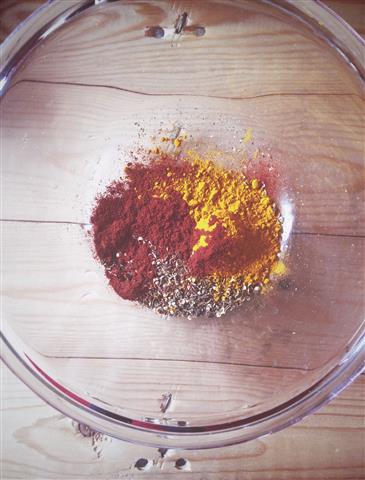 2) In a hot wok, sauté the onions in the olive oil, then add the spice mix and let it heat
3) Add the shrimps, season and mix
4) Add the tomatoes or tomato juice and let simmer for a few minutes or until the sauce has combined and thickened
Serve with some brown rice and a bottle of well refrigerated white wine! Simply Delicious!