With Summer approaching, new goals and dreams emerge. The possibilities are huge. You feel like you can do anything, no restrictions! Traveling to a new place is constantly on your mind, you open a million tabs on your browser (each containing loads of information on different countries). Then, you work to make it happen. You calculate your budget, you book your ticket and MAYBE that's all you do. Maybe you can just got there with no hotel reservations and see what happens. Well this is what happened August 2012, when we went backpacking in Sri Lanka. I never wrote about it and I have always wanted to share it with you in hope of inspiring you for your next trip abroad.
So all we did was book a ticket through Qatar Airlines, departing from Beirut. Backpacks on our shoulders and a 'lonely planet' in hand, we ventured into this amazing 17-day adventure.
Our itinerary
Usually, any guide or any person who's already been to Sri Lanka, would tell you to plan a clockwise route, starting from Colombo. What we did was the exact opposite, we did it counter-clockwise and improvised a lot. Of course, it wasn't the season to visit all of the regions there are to visit and we will go again. But for now, here's our itinerary to inspire you.
We got to Colombo in the evening and went straight to Waduwa, a small village an hour away. There, we checked on a friend, slept one night then continued to Galle the next morning.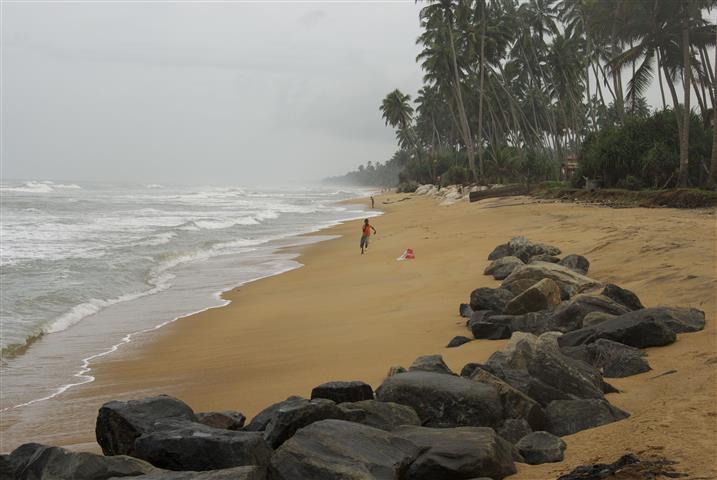 Galle: The most touristic place we visited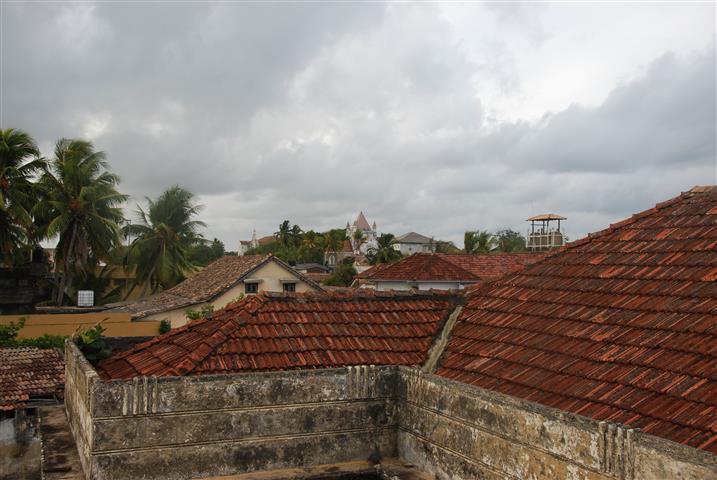 We got there after a long 3-hour tuktuk (i.e. three-wheeled taxi scooter) ride. In Galle, you can find many tourists but also foreigners who have been living there for decades. We actually met an Australian guy who had just opened his own crêperie ("Crêpe-ology" – www.crepe-ology.lk) so that him and his foreigner friends would have something other than curry and spicy dishes to eat. We slept at the Frangipani Motel, a cute guesthouse with a great garden, and at night, after a nice dinner at the Galle Fort Hotel, some new friends (who actually work at the restaurant we were eating in) took us to the Buddha Festival in a nearby town called Unawatuna. It was a whole other world. We had to remove our shoes and walk barefoot on the sand for miles and miles till we got to the Buddha statue around which everyone was gathered to lay their offerings (mostly huge bags of rice and flowers). There was also a Hindou statue next to it.
The next day, after a nice breakfast at the Serendipity Arts Café, we set out to walk around town before we left for Mirissa the next day. We saw the Fort and Jean put a huge cobra snake on his neck!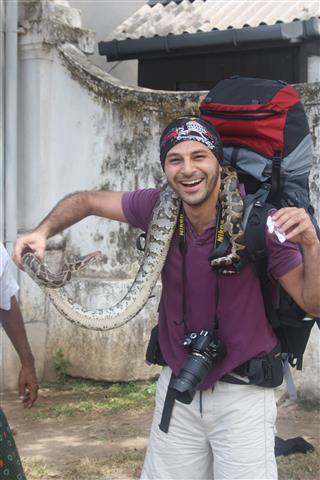 Mirissa: The place where we met Ranjit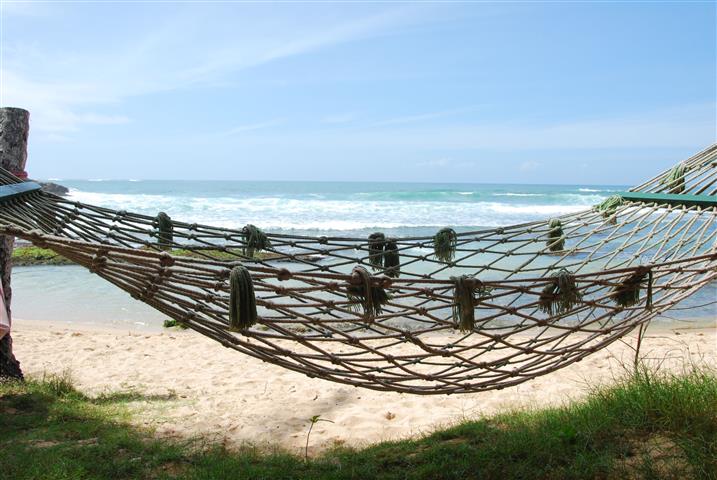 Mirissa was like a dream. We found a perfect hostel called Coral Beach House right on the beach. There, we met Ranjit, the hostel manager, a great guy who became a dear friend.
At night, we'd walk along the shore and choose any restaurant that sold fresh fish and had it with wine or a Lion beer (a must-have). During the day, apart from hanging around on the beach and dipping our feet in the Ocean (!), we tried the best curry in town at Amarasinghe Guest House then rented a scooter to drive to Matara, a more commercial town next to Mirissa, grabbing some egg hoppers along the way. Egg hoppers became our obsession there. They're basically basket-shaped thin crepes made with coconut oil, with an egg inside. YUM!
Yala National Park: The time we went on a safari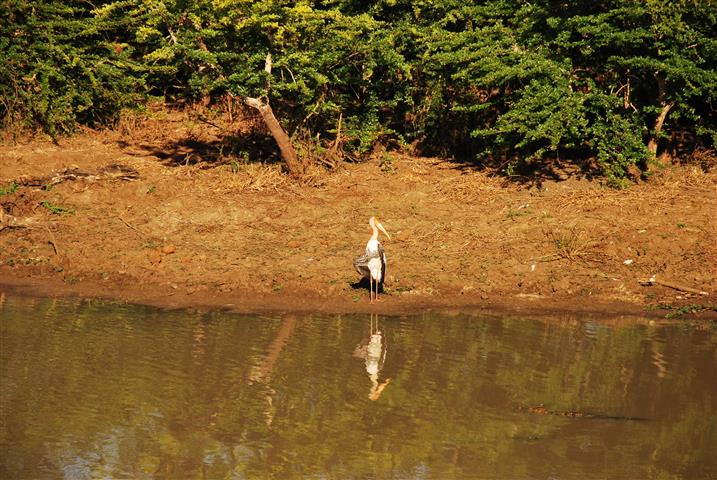 We then headed to Yala where we woke up at 4 am to go to a safari. I'd always dreamed of seeing elephants up close and it took a while until we saw some. But when we did, it was exactly like I had imagined: fascinating. We also spent hours chasing a leopard that we never got to see. But just watching nature and wild animals at work was something else.
Ella: The place where we climbed to the top of the world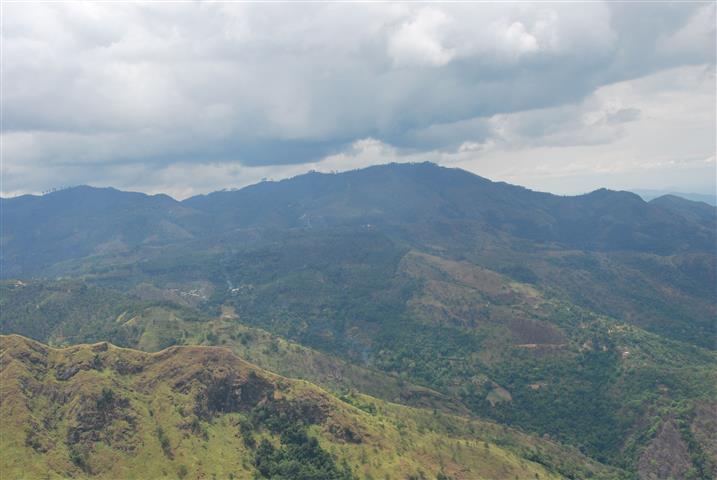 Ella is this really tiny village where you can have the best masala, vegetarian noodle or curry. Everyone sleeps at 9 pm and gets up really early. You get to climb to the top of the beautiful mountains, to Ella Rock and Little Adam's Peak, passing tea plantations on your way, and a peaceful spot we will never forget. Don't give up on your way up, the last 20 minutes are the hardest and you might cry 😉 , but it's totally worth it. Just follow the trail the guesthouse hosts will give you and you'll never forget it. After a long hiking day, we relaxed at Tea Garden Holiday Inn. They have the best tea and the best view in Ella.
Kandy: The place where we made friends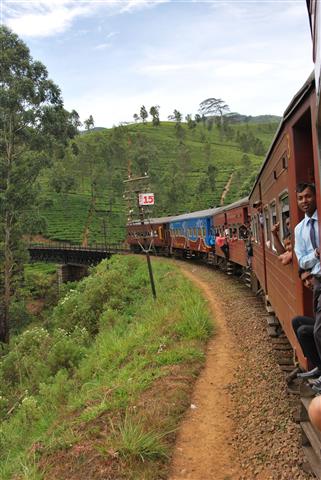 To get to Kandy, we took a train from Ella. It literally took 10 hours (instead of 4 – which was what they said at the train station), and we sat on the floor to get there but it was worth it! We made some great friends at the hostel we were sleeping in. It's called Traveler's Nest and Susiri, the host, taught us all about their food and way of life. One night, for dinner, he took us and another Korean girl also staying there to a local restaurant where we had the spiciest food ever and had egg hoppers for the hundredth time. I'm not over them yet! We also walked around Kandy, witnessed a Buddha prayer ceremony at the temple of the tooth, and climbed to the top of the city, where a Buddha statue oversees everything. We also got a great address to buy natural products made in Sri Lanka like Herbs, Oils, Cosmetics, Spices and Essential Oils called Bowatte.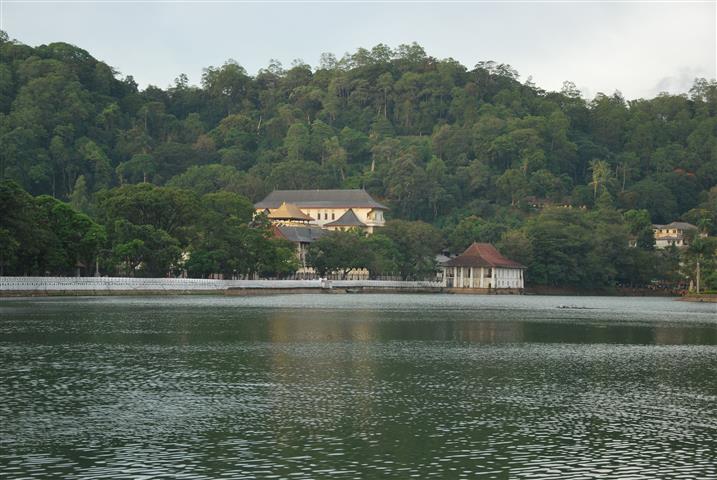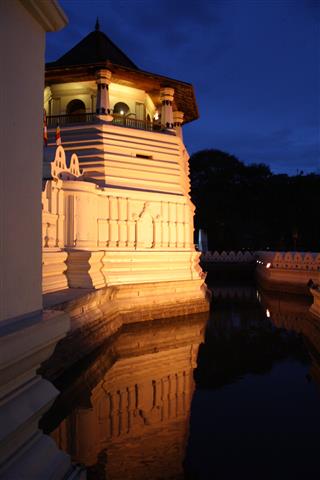 The next day, we took a tuk tuk to Pinnawela National Park which is a reserve for elephants. You get to ride them, bathe them and feed them. This experience, I will definitely never forget.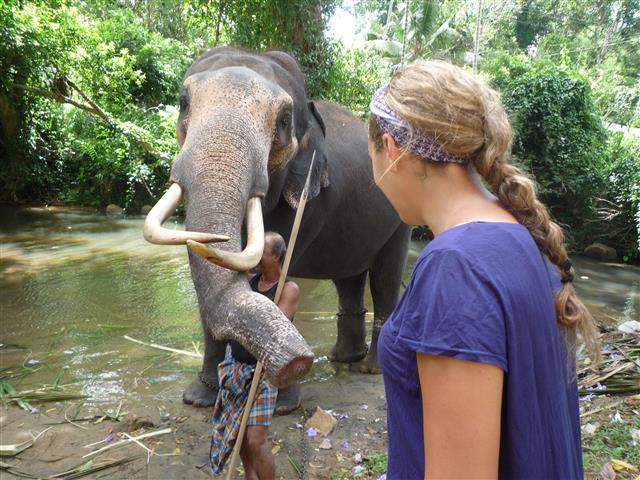 I'm stopping here for today and will be posting the rest of this wonderful trip next week. So stay tuned for the second part and have a nice daydreaming Monday! 😉