Last week, I started telling you here about our backpacking trip to Sri Lanka back in 2012. I stopped at Kandy and Pinnawela so I'll be continuing with Sigiriya, our next stop.
Sigiriya: Where we learnt the real meaning of a Jungle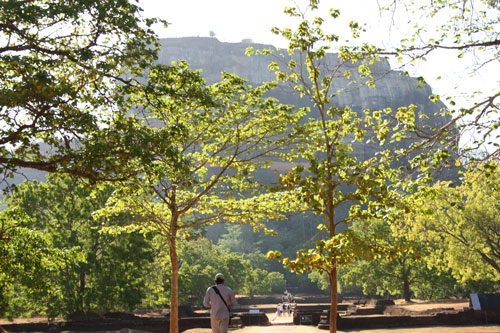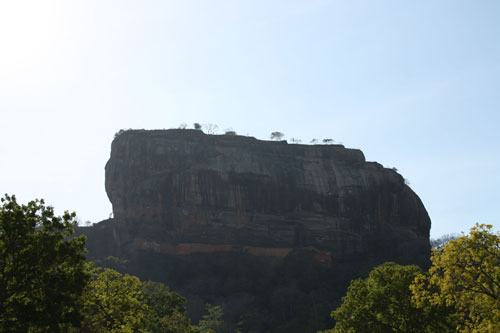 Sigiriya is the kind of place where, at night, you hear wild animal sounds but feel safe anyway. Basically, one night there is enough. You just have a nice curry dinner – homemade of course- in any nearby guesthouse (there aren't that many, you can see the good ones on www.lonelyplanet.com or in any travel guide you buy), and the next day, you must hike to the top of the Sigiriya rock for a wonderful view of the jungle. It's not an easy climb (you can have a glimpse at what awaits on the pictures below), but the view from the top is something for your eyes to see. We met Elodie, a French girl who had been in Asia for almost a year and Sri Lanka was her last stop. We had dinner together and climbed on top of the rock the next day.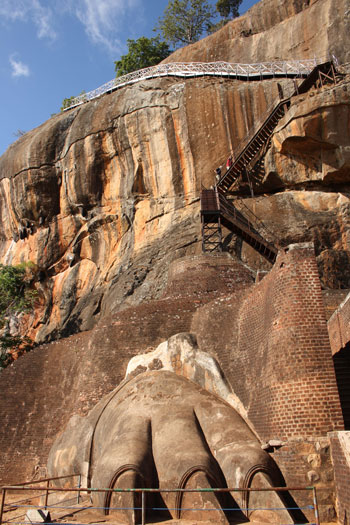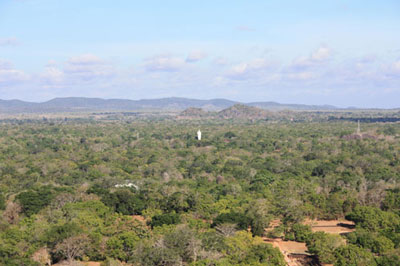 Our next stop was something typical, hard-core backpackers don't normally do, but we couldn't help it 🙂 We had to visit the Kandalama Hotel for 2 nights.
Kandalama Hotel: The place where we relaxed by the pool with baby deers and monkeys
It's a five-star hotel in the middle of the jungle (http://www.heritancehotels.com/kandalama/). A slip for backpackers but the best relaxation you can ever hope for. To get there, we literally had to brave part of the jungle. Walking to our room, signs were posted everywhere saying things like "Be careful, wild elephants roam around at night" or "Please check for wild monkeys before you close the door to your room" (wild monkeys are the ones with red faces – those are dangerous, the others are the funny ones). While you shower in Kandalama (rain shower of course), a monkey might stare at you from outside your window. The pool is an infinity pool with a view on a lake. While you relax by it, baby deers and funny monkeys walk around. Be careful, they seriously might steal all of your belongings (!). It became my happy place. We also treated ourselves to a SPA afternoon where you end up in a bath filled with natural lemons. Heaven 🙂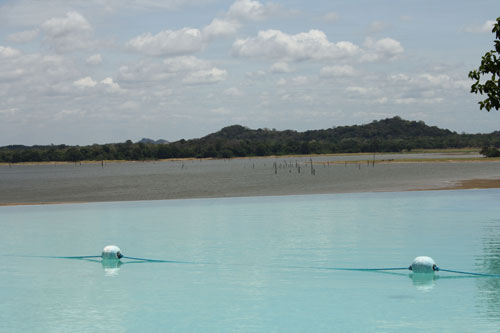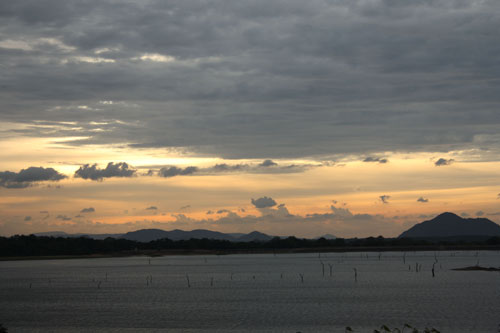 We then decided to go back to Kandy, then again to Mirissa (as backpackers) just because we loved those 2 places so much!
Colombo: For some last-minute shopping
Colombo was just for our last night and day for some last minute tea, spices and fabric shopping at Barefoot (http://barefootceylon.com/) and around the city. Barefoot is a store you have to visit if in Colombo as it sells the most beautiful and colorful things for the home and for your closet.
I think it's safe to say I could have stayed there a few months more. I'll be going back in a few years, that's for sure.
I hope you enjoyed this little journey and that I helped you somehow choose your next destination 😉