Because of this sudden heat, we're now, more than ever, in need of fresh and healthy meal ideas. Salads are on the list, and creativity is necessary.  So I've decided to start a new series: The Salad Series. I'll be sharing quick, creative and fulfilling salads you can prepare for dinner or pack for lunch. You'll find all of the nutrients you need and you won't feel hungry for a minute after having finished the bowl!
The first salad on the list is a fresh lentil salad with zucchini and sumac and a basic lemon oil dressing.
What you'll need (for 1 person)
– 1 to 1.5 cups of boiled Red Lentils
– Fresh Coriander leaves
– 2 small to medium tomatoes
– 1 small red onion, sliced
– 3 to 4 small zucchinis, diced
– Sumac
– Olive oil for the zucchinis
Dressing:
– Lemon juice
– Olive oil
-Salt and Pepper
How to make it:
1) Boil the lentils like you do with pasta and let them cool
2) In a hot grilling pan, heat 1 tablespoon of olive oil then throw the diced zucchinis on top, sprinkling them with sumac. Heat until slightly golden and let them cool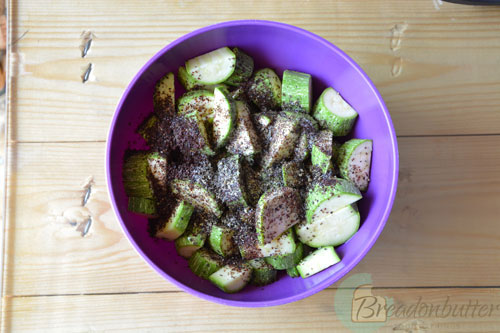 3) When the lentils and zucchinis have cooled down, mix them in a salad bowl with the tomatoes (diced), the onions and the fresh coriander leaves
4) Toss the dressing on top, mix and season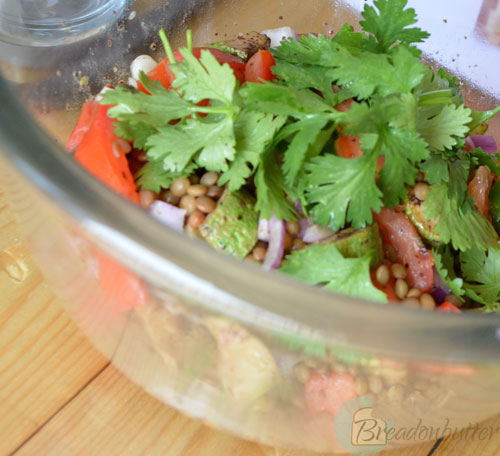 And there you go!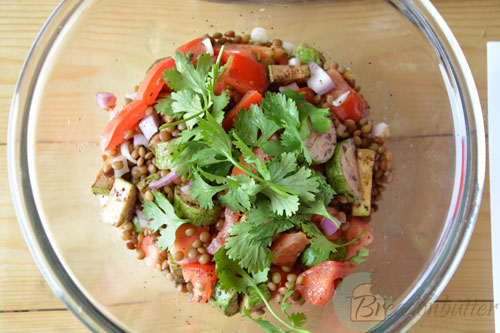 You can also boil more lentils and leave them in the fridge for another time 🙂