It's the final week of 2014's World Cup (if you can believe it!) and the games are getting tenser and tenser. People are eager to know who's going to take the Cup home and a fun and exciting atmosphere is settling in. Gathering for this necessitates drinks and "cool" food. So what shall you have while hosting or watching this week's games at home (if you are)? My advice is those finger-lickin' homemade (and baked!) chicken wings! They'll serve you as a snack slash dinner, and they're easy to have around the coffee table. Just make sure you get gloves!
So here's what you'll need (for 12 chicken wings):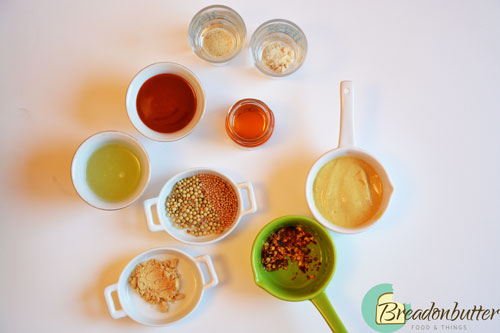 – 2 tablespoon of Dijon mustard
– ¼ teaspoon of garlic powder
– ¼ teaspoon of onion powder
– 1 teaspoon of mustard powder
– 3 teaspoons of honey
– ¼ teaspoon of dried coriander leaves
– ¼ teaspoon of ginger powder
– pinch of cayenne pepper
For the dipping sauce:
– 1 tablespoon of Dijon mustard
– 2-3 teaspoons of Sriracha sauce
– 1 teaspoon of Lime juice
– pinch of Dried Coriander
How to make them:
1) Pre-heat your oven at 200 degrees Celsius and place a baking sheet on the tray you want to cook the chickens in
2) In a big bowl, marinate your wings with all the spices and let them sit in the fridge for about 30 minutes to an hour or more to let all the taste infuse into the chicken
3) Place the wings in the oven tray lined with a baking sheet and cook them for a total of 1 hour, turning them halfway
4) Mix all the ingredients for the dipping sauce and keep in the fridge until the wings are cooked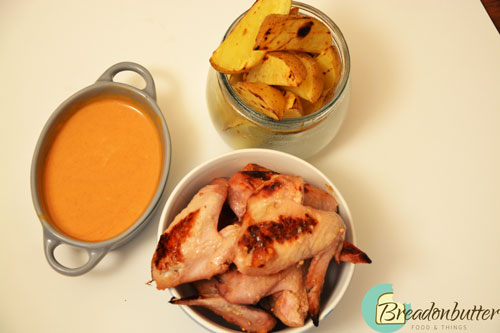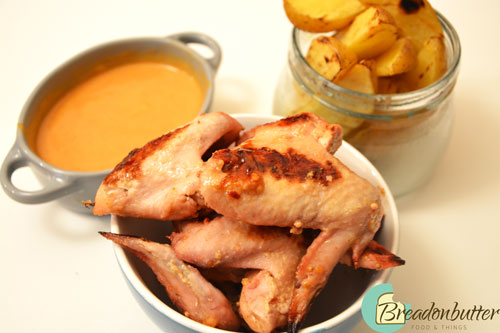 And there you go!! Easy, delicious and the perfect World up snack!
P.S. For you people who are not crazy World Cup  followers, there are 4 games left this week: Germany vs. Brazil on Tuesday 8th, Argentina vs. Netherlands on Wednesday 9th, and the 2 final games on Saturday and Sunday (playing teams to be decided). Enjoy the craziness! 🙂