The thing I like about Lebanon is that wherever you go to buy food, you get out of the place having learned something valuable to your cooking skills' evolution. In Mar Mikhael, the street where we live, I sometimes feel like time has stopped. Leaving new constructions and hip bars and restaurants aside, small merchants still exist, people living in the neighborhood for ages still stop by to buy their groceries, everyone knows everyone and life is not so complicated.
So when our guest chef Jean came back last week from the grocer's with a new kind of bean (white beans to be more exact) AND a new recipe, I was thrilled to try something new. This dish has Armenian origins and can serve as a nice homey meal when you have no idea what to cook.
What you'll need: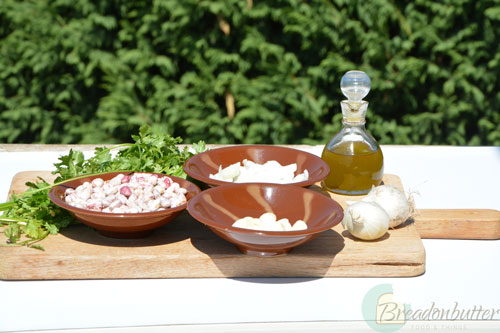 –  2 cups of White Beans
– 1 big White Onion, diced
– 6 cloves of garlic, crushed
–  Fresh coriander leaves
–  The juice of 1 lemon
–  Salt and Pepper to taste
– Olive oil
How to make it:
1) In a casserole, cook the onions in olive oil, then add the beans and stir
2) When the beans are cooked at 90%, add the crushed garlic and coriander leaves and toss until well combined. Season to taste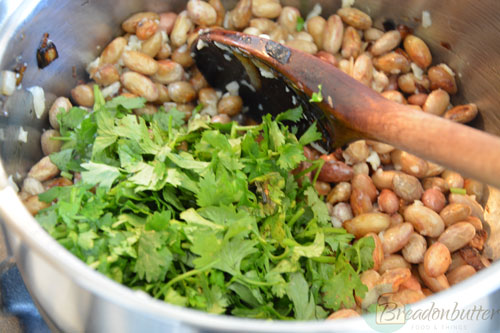 3) Add the lemon juice on top, toss and leave for a minute then turn off the fire and you're done!
Serve with fresh onions, slices of lemon, and green chili if you're a spicy lover 🙂
My advice would be to enjoy this dish on a summer day in the mountains, where the weather is fresh and you're away from city heat!