It's with great excitement that I finally introduce you to my favorite Lurpak Cook's Range product: BAKING! We bakers finally have a kind of butter that allows us to bake on a whim. I now can choose to bake at any moment, without having to put the butter out for hours for it to soften.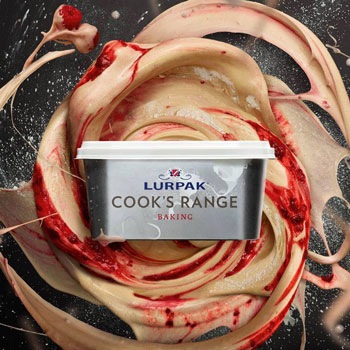 Lurpak Baking is the ideal blend of Lurpak Butter and Vegetable Oil. It has a softer texture and it's ready to mix straight out of the fridge. It easily folds into cake mixtures and gives them a light and fluffy golden finish. This product is happiness guaranteed!
A cake I baked with this wonderful product is this fluffy chocolate cake I had once made for a friend's birthday. I recommend you make it for any occasion. It can be a bit tedious at first, what with the separation of the egg whites and yolks then folding in the egg whites into the chocolate mixture, but with time you'll get used to it and you'll start making it any time you have something to celebrate.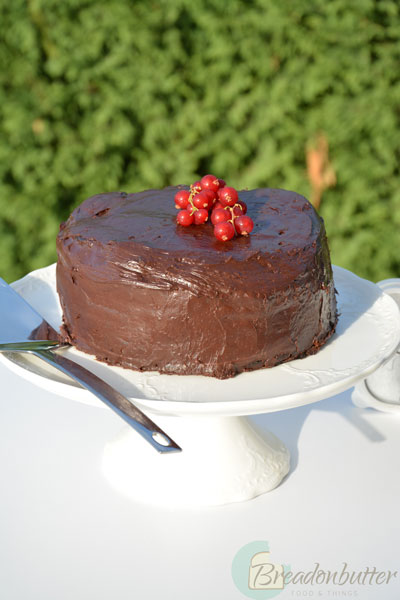 Here's the recipe:
Chocolate cake – Preparation: 45 minutes – Cooking time: 30 minutes
Ingredients:
For the cake:
 200 g Lurpak Baking butter
5 tablespoons of cocoa powder
1 glass of milk
3 cups Sugar
3 cups Flour
1 tablespoon Baking powder
5 Eggs
For the frosting:
 200 grams of dark chocolate
200 ml fresh cream
2 tablespoons Corn Starch
Instructions:
 Cake:
 In the bowl of a mixer, mix the sugar and butter until well combined
Separate the egg yolks from the egg whites
Add the egg yolks to the sugar and butter mix and mix until well-combined
In another bowl, mix the milk and cocoa powder until well-combined
Add the flour and baking powder and mix
Add the egg, butter and sugar mixture to the chocolate mixture and mix well
Beat the egg whites until mousse-like
Gently fold the beaten egg whites unto the chocolate mixture
Place in 2 cake molds of equal size and in a high temperature (280 degrees Celsius) preheated oven for 30 minutes
Frosting:
 Melt the dark chocolate in a bain-marie
Add the cream to it and mix until well combined
Add the corn starch to thicken it
Once the cakes are out of the oven, let them cool completely. Decorate the top of the bottom cake with the chocolate frosting, then place the top cake on the bottom one and cover them both with frosting. Decorate with red fruits (optional). Serve and enjoy for days!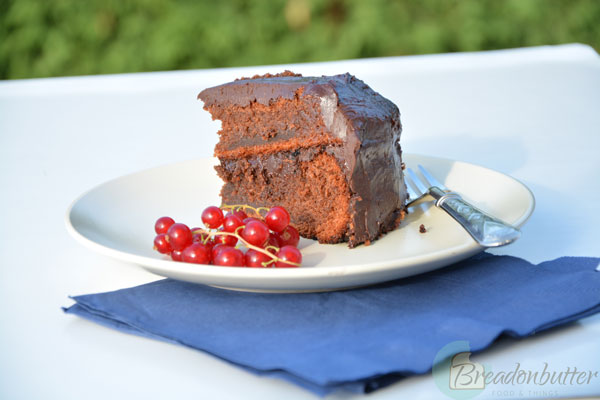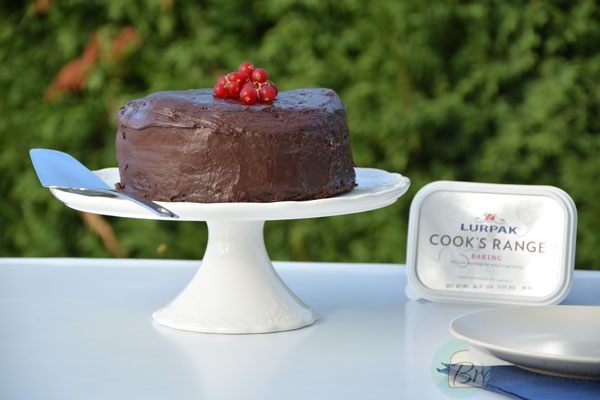 Brought to you by: