Pumpkins are not just for Halloween. They're in fact one of the lowest calories vegetables to make a meal with, and the most recommended by health professionals for lowering cholesterol and losing weight. Full of antioxidants, they're the perfect ingredient option.
There are loads of recipes that can be cooked with a nice pumpkin, but since we're in full Winter mode, Breadonbutter's soup series are here to make you feel warm this January. Make this pumpkin soup and be on your way to warmness.
Soup chases away chills, soothes the soul, nurtures the appetite and leaves you feeling warm and loved all over

– Donna Hay
This recipe is inspired by Donna Hay's. However, I kept it simple and basic and added just a little bit of cream. You can omit it if you wish to stay really light and healthy, but a little cream doesn't really hurt 🙂
So here's what you'll need (for 5 persons):
2 tablespoons Olive Oil
800 g of Pumpkin, peeled and diced
4 small cloves of Garlic
1 Onion, sliced
2 tablespoons of Honey
1 liter of Chicken Stock
250 ml Light Cooking Cream
Salt and Pepper
Bread (optional)
How to make it:
1) Preheat the oven to 180 degrees celsius
2) In an oven tray, lined with a baking sheet, toss together the oil, pumpkin, onion, garlic, honey, salt and pepper. Roast for 35 minutes or until the pumpkin is tender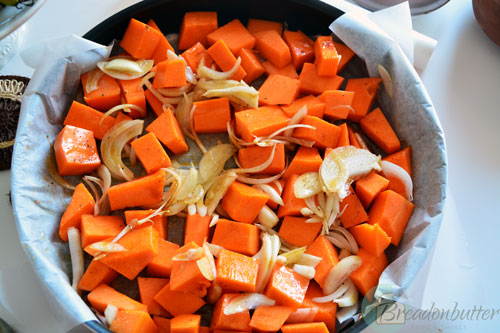 3) When the pumpkin is roasted, place half of the mixture in a food processor along with half of the chicken stock and blend until smooth. Set aside in a big casserole and repeat with the second half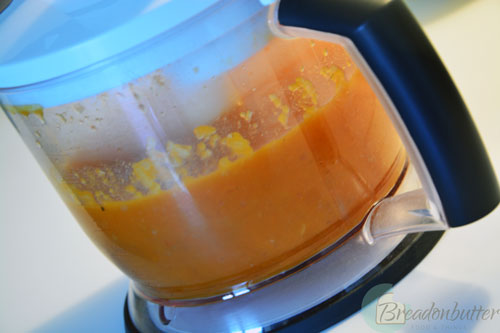 4) In the casserole, add the light cream to the pumpkin purée and bring to the boil (on high heat)
5) Reduce the heat and let it simmer for 5 minutes until the soup has thickened
Note: If the pumpkin you bought is huge (like mine was), you can store the extra quantity in the freezer and make another soup this winter.
And serve!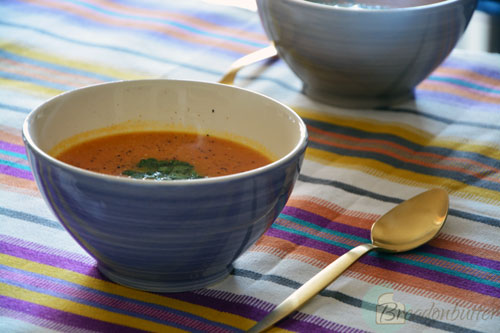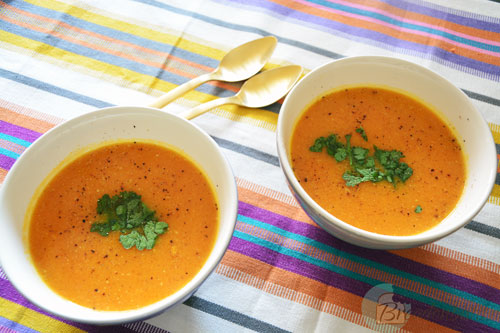 You can check previous soups from Breadonbutter's soup series lentil,potato and chard and noodle soup.
Items used in photos: All from Zara Home
Click HERE to follow our foodie and travel journey on INSTAGRAM
and don't forget to tag @breadonbutter if you try our recipes!