Countless are the weeknights when you crave something good to eat that doesn't require a lot of work. Because we are Asian-food obsessed, we find ourselves thinking about this dish whenever we are tired after a long day but still want to make a healthy dinner at home. We make it so often that a good quality wok became a necessity, which is why we got a jumbo-sized one that makes our cooking worry-free when it comes to stir-frying and cleaning afterwards.  We also make this dish when we're having a few friends over and want to cook something easy and tasteful while enjoying their company at the same time.
For this Asian Stir-fry recipe, you'll just need a cutting board, a good knife and a wok.
Ingredients you'll need (for 4 persons):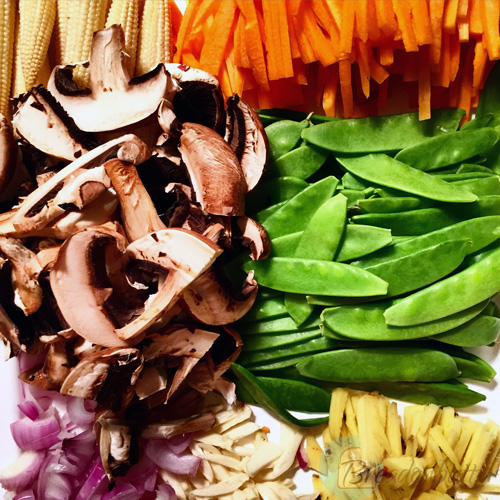 4 medium-sized carrots
250 g baby peas in their shells
250 g bok choy
2 Tbsp fresh ginger
250 g baby corn
10 medium-sized mushrooms (optional)
1 red onion or 3 spring onions (optional)
6 garlic gloves
4 Cabbage leaves (optional)
400 g beef, sliced (optional)
2 Tbsp Fish sauce
2 Tbsp sesame oil
4 Tbsp low-sodium soy sauce
1 Tbsp Mirin
How to make it: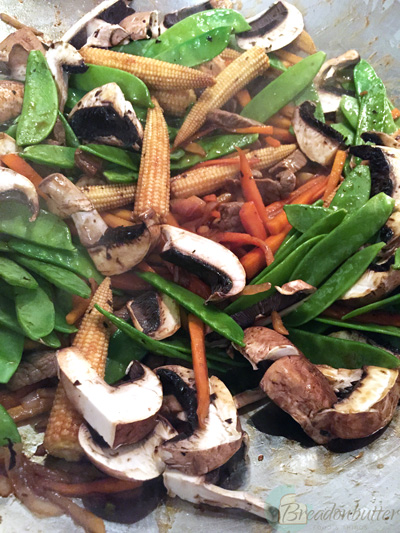 Slice the carrots, ginger, mushrooms, onions, garlic and cabbage thinly.
In the wok, toss the ginger, onions, carrots and garlic with the sesame oil and fish sauce. Stir fry until slightly tender.
Add the the beef and cook for 2-3 minutes.
Add the baby peas, corn, cabbage leaves and mirin. Stir fry until all vegetables are tender.
Add the bok choy and soy sauce and toss until the bok choy are tender.
Serve hot with soy sauce on the side for those who love themselves some extra sauce.
Note: You can also find Gluten-free soy sauce at any supermarket, making this dish also suitable for gluten-allergic people.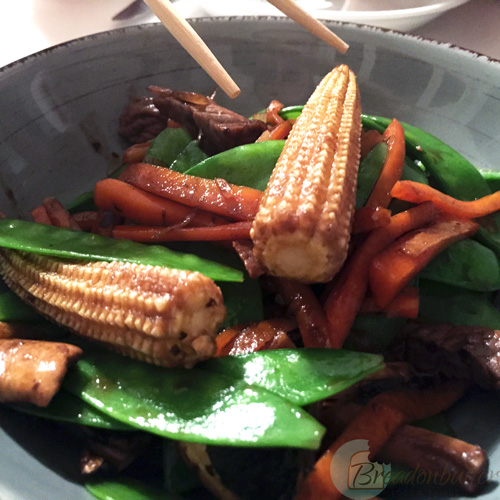 Are you a fan of stir-fries? 
P.S.: Click here for an easy and delicious Bok Choy hot salad.
 Click HERE to follow our foodie and travel journey on INSTAGRAM @breadonbutter_
and HERE to get your daily Breadonbutter news on FACEBOOK
Don't forget to tag us if you try our recipes and tips: #breadonbutter