For no apparent reason, I became the go-to person for friends and colleagues when they need advice on healthy but enjoyable eating. For the past month and mainly because of the excessive heat, I've been basically recommending salads. All types of salads, containing all types of proteins and creative ingredient combinations.
I admit this requires a lot of careful and time-consuming shopping and a lot of washing and prep-ing, but it's worth it. You'll feel full, not so bloated, fresh and healthy.
In my opinion, a nice fulfilling salad for lunch should contain the following components:
Any type of lean protein: my favorites are turkey breast, grilled chicken breast, grilled calamari, eggs and tuna (raw or canned)
Greens: my favorites are rocket leaves, french lettuce, lollo rosso and chives – my advice would be to mix all kinds of greens together
Healthy fats: my favorites being avocado, almonds, and black olives
A type of fruit: generally tomatoes, but it can also be kiwi (surprisingly good), cherries, strawberries or oranges
A simple but delicious dressing: my favorite being dijon mustard, melted in lemon with olive oil
Pepper: I might be leaving salt aside because it's already present in most of the ingredients above, but pepper is a must for me
Chili flakes or Chia seeds: these are defintiely optional but I've been sprinkling them everywhere lately as they're healthy and full of fibers
Without further ado, here are 7 salad recipes to inspire you. I suggest you make one for every day of next week.
1) This refreshing Strawberry Spring Salad Mix with Sweet and Sour Dressing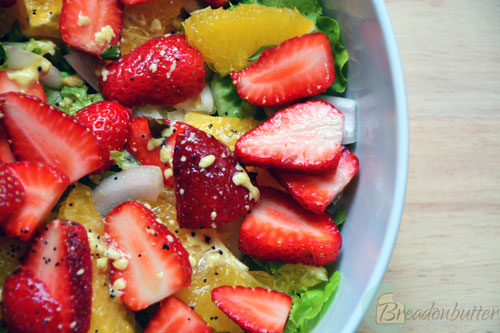 2) This full of flavor Lentil Salad with Zucchini and Sumac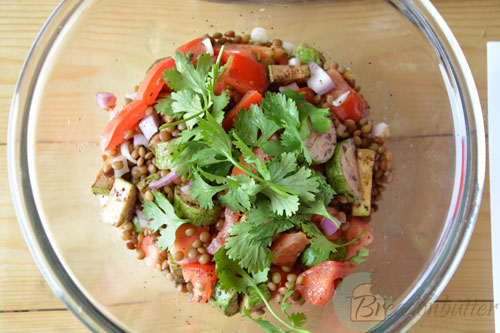 3) This Marinated Cherries and Goat Cheese Salad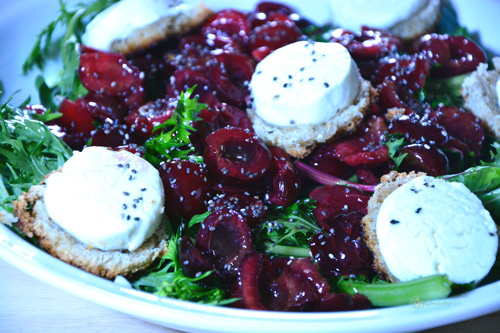 4) This Corn Salad as a side dish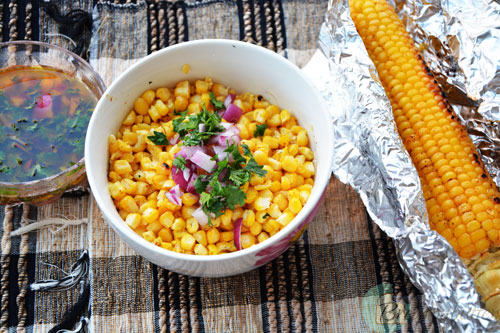 5) This Watermelon and Greens Summer Salad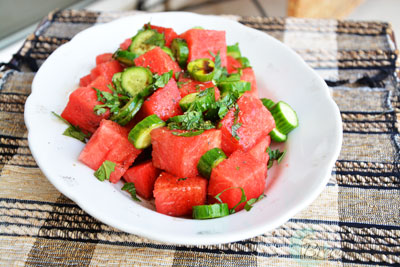 6) That Halloumi and Nigella Seeds Salad tossed with a vinaigrette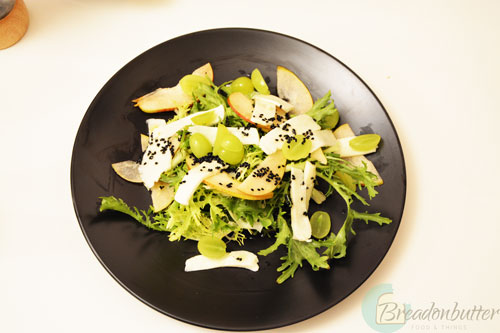 7) And that Summer Peach and Feta Cheese Salad Topped with a Basil Vinaigrette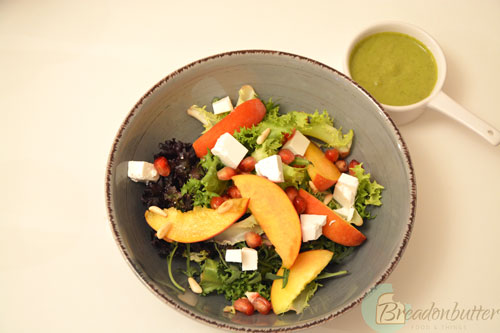 You can always discard the fruity part if you're not a sweet and sour type of person!
So there you go! 🙂
Which salad is your favorite?
Click HERE to follow our foodie and travel journey on INSTAGRAM @breadonbutter_
and HERE to get your daily Breadonbutter news on FACEBOOK
Don't forget to tag us if you try our recipes and tips: #breadonbutter