Most of you must be aware by now that Jean is one of Bibayti's co-founders. This amazing platform, similar to La Belle Assiette in France and the UK, aims at gathering profiles and menus of Chefs (amateurs or professionals) for people to choose from when they organize a brunch, lunch, or dinner at home.
Jean is also a Chef on the platform and I'm his helper and dessert person.
A few weeks ago, we got to cook dinner for 24 people in Saida. It was the craziest food experience I ever had (after the Beirut Street Food Festival saga), and I thought I'd share the recipe of the Pesto Bruschetta we made that night.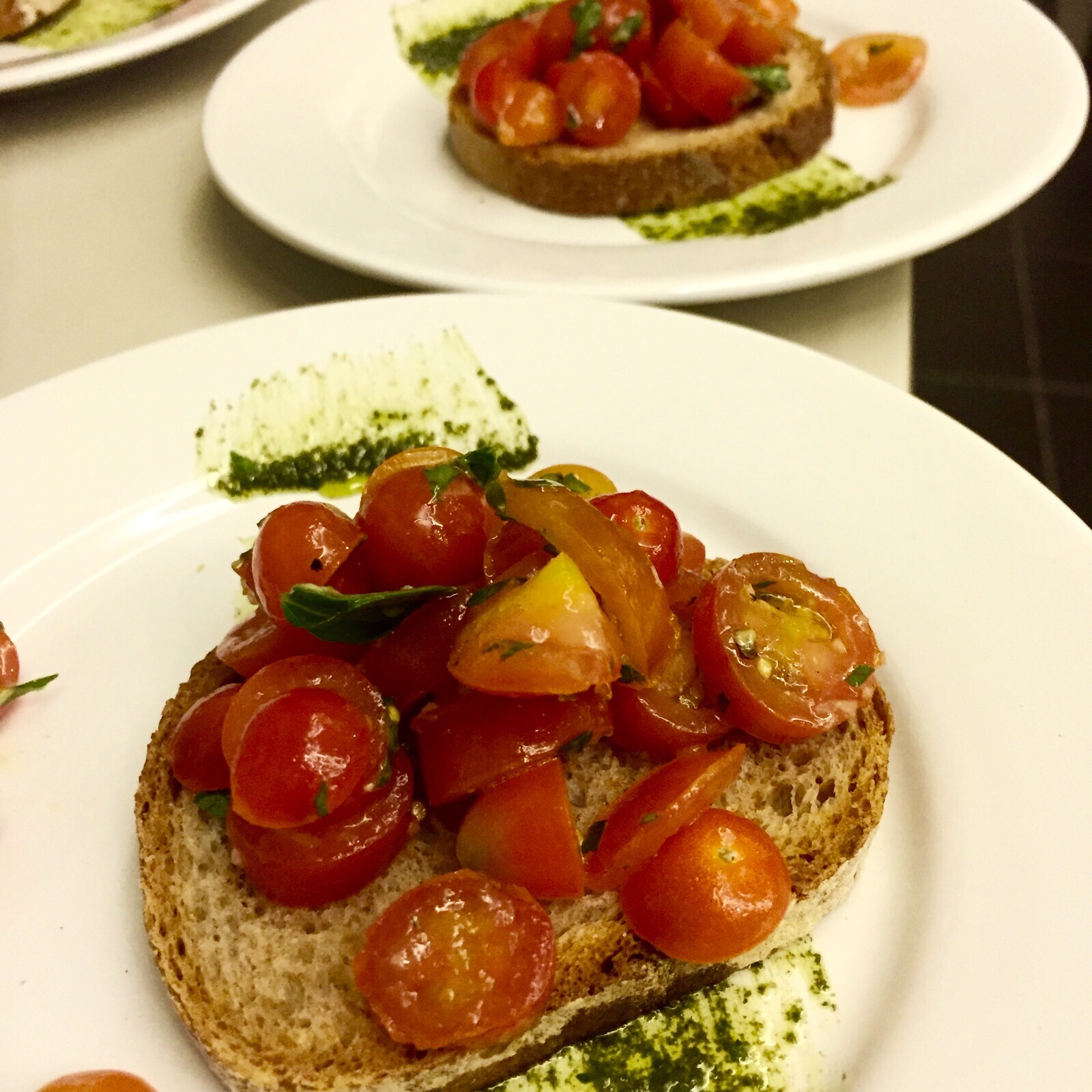 Pesto Bruschetta Recipe
What you'll need (for 6 persons)
6 small to medium tomatoes (make sure to choose them red and juicy), diced
3 cups of fresh basil leaves, chopped
3 cloves of garlic, crushed
5 Tbsp olive oil
Salt and pepper, to taste
6 medium slices of bread (the kind you prefer) – I chose a whole-wheat country bread
How to make it
In a bowl, mix the tomatoes and garlic
In a small blender, place the basil leaves, 4 Tbsp of olive oil and 1 tsp of salt and blend until you get the texture of a pesto sauce
Add the sauce to the tomatoes and garlic and mix
Sprinkle salt and pepper to taste
In an oven dish, place the bread slices with a sprinkle of olive oil on top and heat them in the oven until golden
Take the bread out of the oven and distribute the tomato mix evenly on top of the slices
Serve and enjoy!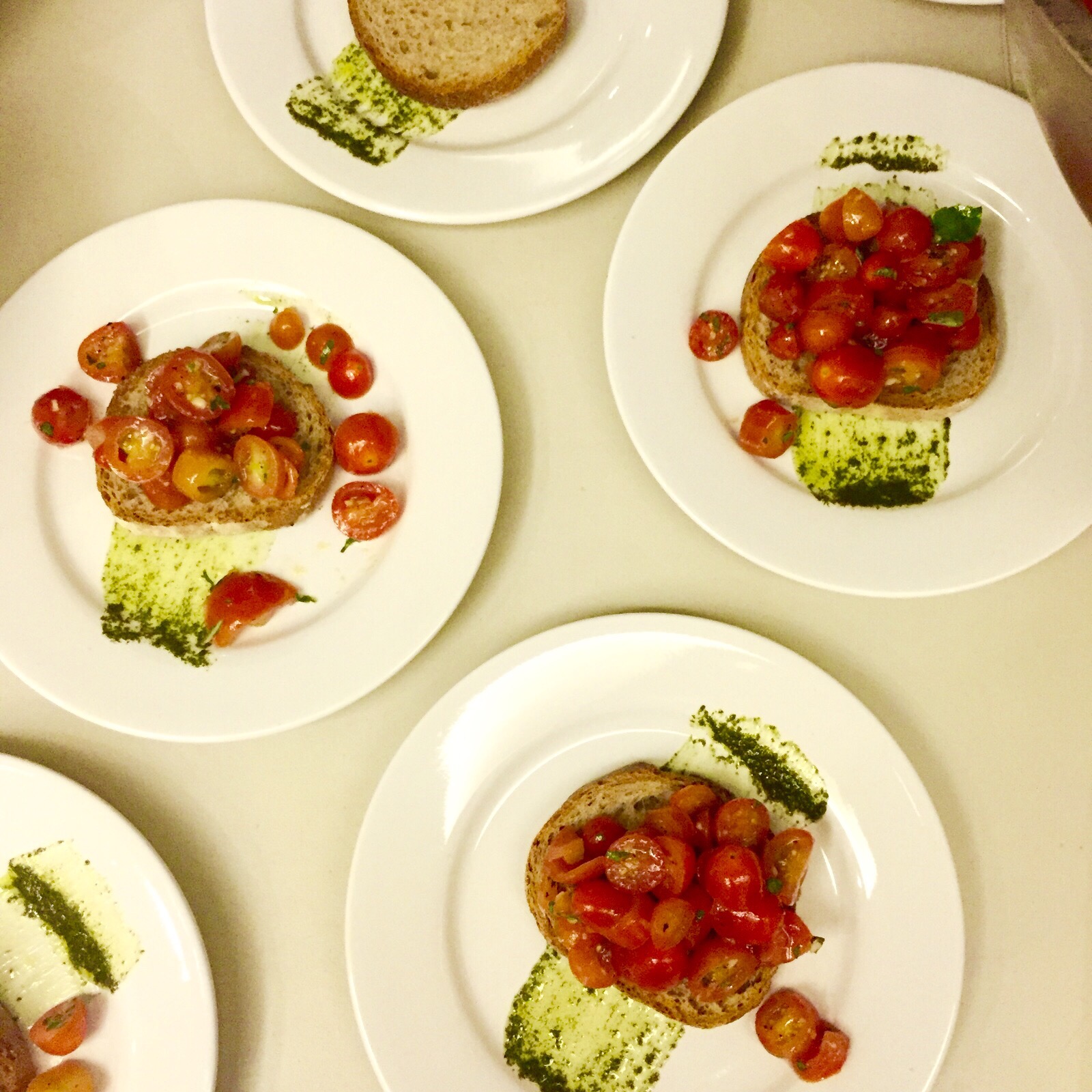 So, what's for dinner? 🙂
Click HERE to follow our foodie and travel journey on INSTAGRAM @breadonbutter_
and HERE to get your daily Breadonbutter news on FACEBOOK
Don't forget to tag us if you try our recipes and tips: #breadonbutter