Since my early childhood, I've been the one asked to take the first spoonful of tabbouleh when it was freshly done. Once the combination of tastes was perfect for my tastebuds, it was served on the lunch table. The perfect taste is one that combines the sour feeling brought by lemon juice, the mediterranean olive oil's familiarity, and the crispiness of the fresh ingredients: parsley, not-too-juicy tomatoes, and really fresh onions. The bulgur was always a little extra for me, I never really cared for it and the Lebanese recipe of a tabbouleh doesn't call for a lot of it anyway.
As I've grown up and been doing my own cooking, making tabbouleh is a tad complicated and it's all because of the parsley. When I get back home from work, the last thing I want to do is pick and wash parsley, so tabbouleh is mostly had at family lunches or in restaurants. Rare are the times when I get the same one I used to when I was a child.
Not long ago however, I found a way! It's all thanks to one thing: ingredient replacement. By simply substituting parsley with rocket leaves, chopped the same way as parsley, you're one step away from a delicious tabbouleh on a weeknight! Here's the recipe.
What you'll need (for 2 persons)
5 cups of chopped rocket leaves
3 medium to large tomatoes (choose them sour, not very juicy)
2 medium white onions (we sometimes use red onions instead)
1 Tbsp of bulgur, soaked in water (optional)
For the dressing:
The juice of 2 lemons
4 Tbsp olive oil
1 Tbsp pomegranate molasses (known as debs el remmen)
Salt and pepper, to taste
How to make it:
Chop the rocket leaves, dice the tomatoes and the onions
Soak the bulgur in a bit of water
Place all ingredients in a bowl and start adding some of the lemon, then oil and mix. Sprinkle with salt and pepper and have a spoonful to determine what's missing. Continue adjusting the dressing until you're satisfied 😉
And there you go! Tabbouleh made easy!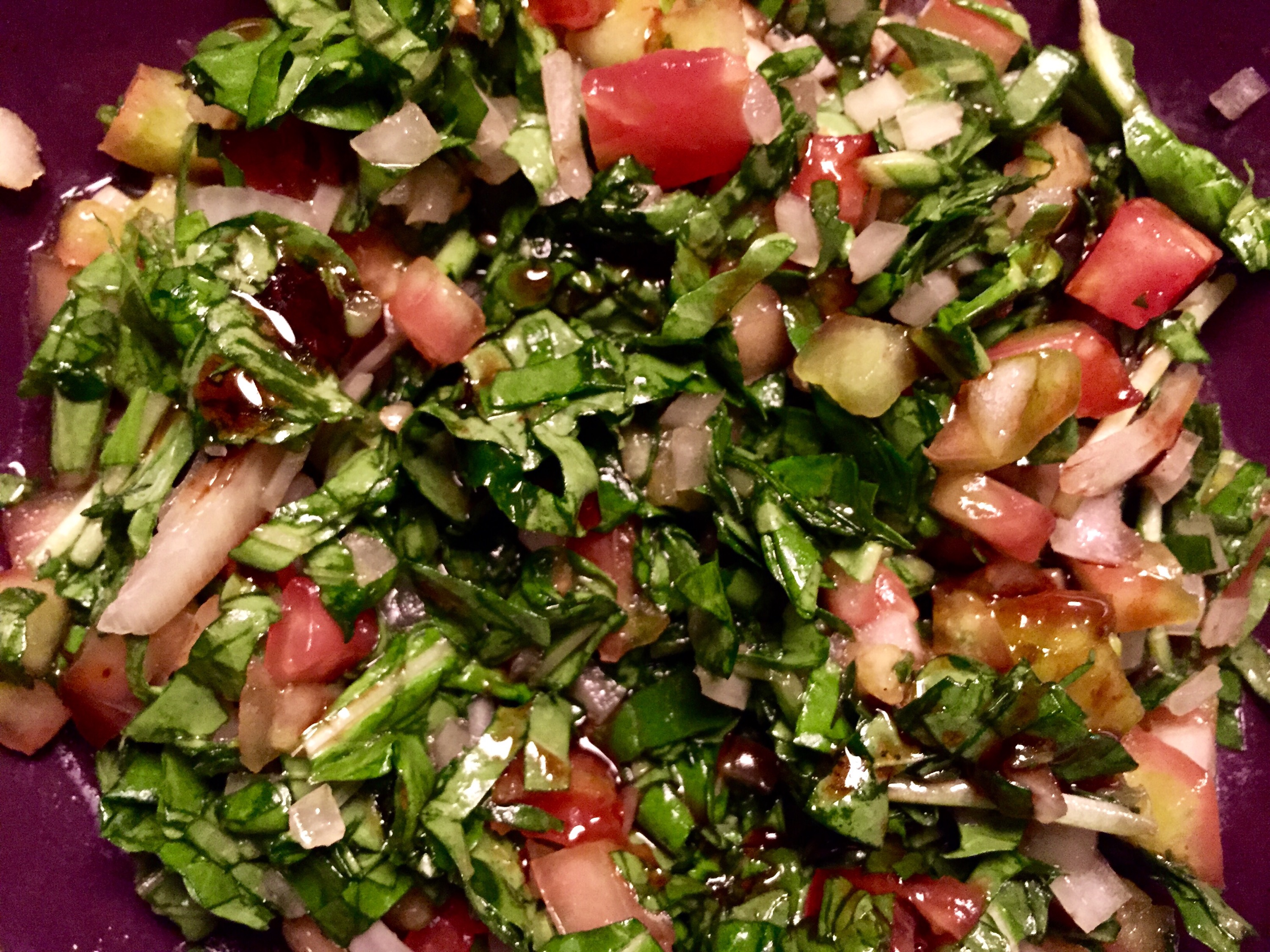 What do you think?