For this week's pasta series, you won't need more than 15 minutes to prepare a nice pesto, pour it over some spaghetti, top it all with fresh mozzarella and be on your way to tasty town. 
So here's the recipe.
What you'll need (for 4 persons):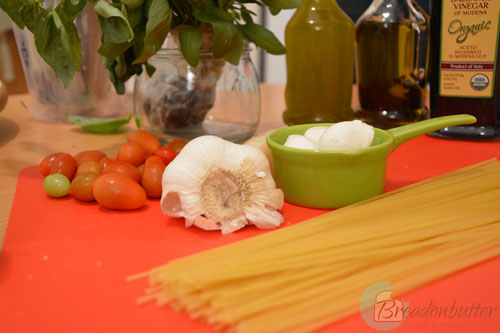 – 500 grams of pasta (your choice of spaghetti, penne, etc…)
– Fresh basil leaves (2 bunches)
– 100 grams of pine nuts
– 6 cubes of parmesan cheese
– Olive oil
– Salt and pepper
– 3 cloves of garlic
– 250 grams fresh mozzarella
– Cherry tomatoes and a few basil leaves for decoration
How to make it:
1) Boil the pasta al dente, drain and set aside
2) In a blender, crush the basil leaves, garlic, pine nuts and parmesan cheese with 2 tablespoons of olive oil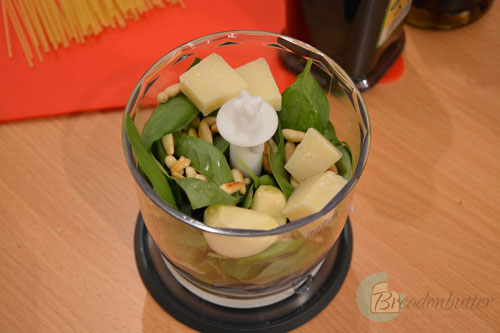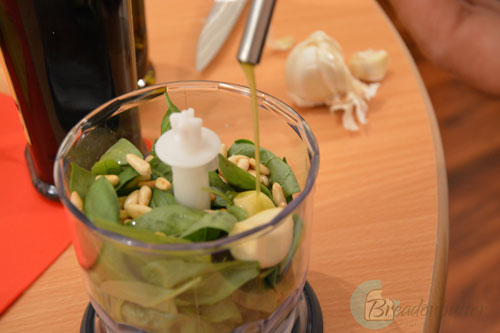 3) Place the pasta in an oven dish, mix in the pesto and top it all with fresh mozzarella cubes. Then place them in the oven for a few minutes until the mozzarella is all melted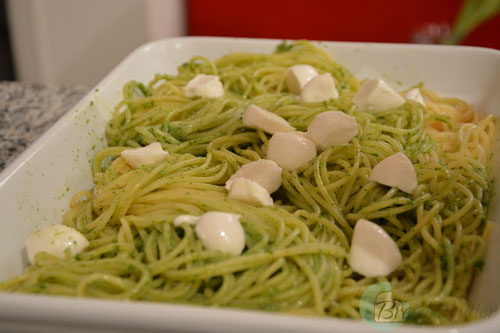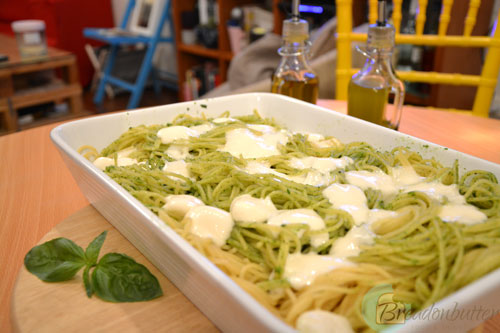 And serve!