Every culture in this world has a certain profile when it comes to food. As I'm sure I've said before, I think that to get to know a culture, all you have to do is taste the food and you'll instantly know its values and environment.
What I like the most about Thai food (and thus the culture of the Thai people) is its texture, color, variety of tastes and flavors and attention to details. It's the light cooking dishes with strong aromas and a spicy edge. It's about juggling with many ingredients but creating something harmonious. That's what I like about Thai food and that's what I like about this Thai dish I made, that reflects exactly what I said above.
Here's what you'll need for this improvised Thai Chili Beef (for 3 persons):
– 300 g of beef, sliced
– 2 medium red and spicy chilis, sliced
– Fresh coriander
– 1 tablespoon sesame oil
– 2 tablespoons oyster sauce
– 3 tablespoons soy sauce
– 50 g wild mushroom mix
– 1 medium onion, sliced thinly
– 1/4 cup of fresh ginger, diced
– A dash of lime juice (optional)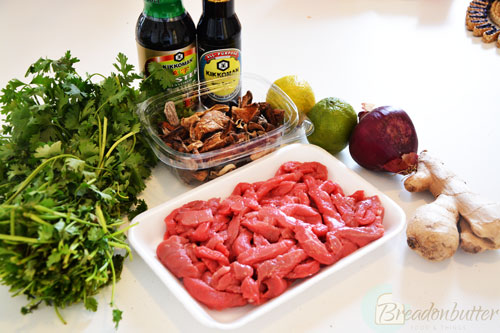 How to make it:
1) Heat a small casserole of water, turn off the fire and place the mushrooms inside for 15 minutes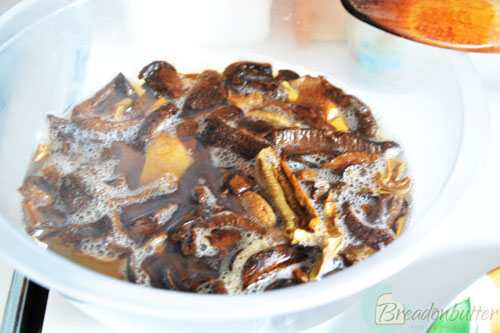 2) In a wok, heat the sesame oil, then throw in the diced ginger and sliced onions. Cook until tender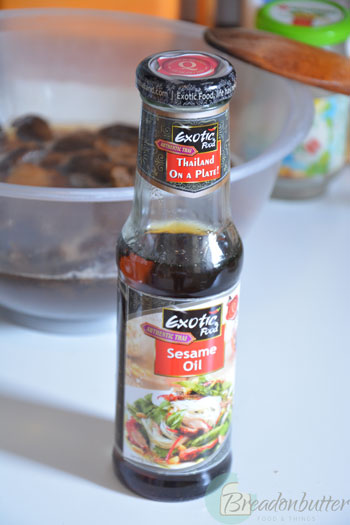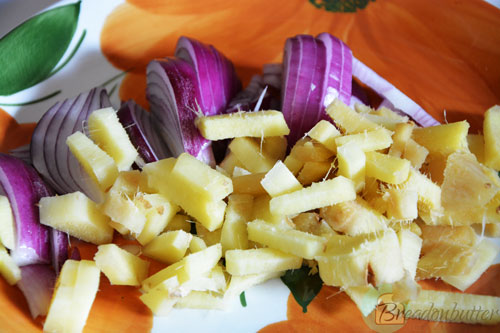 3) Add the beef and mix often until cooked from the outside
4) Add the oyster sauce and mix
5) Add the soy sauce and mix
6) Add the red chili and coriander and mix
You can add a dash of lime juice if you want to spruce it up (optional).
Serve with or without rice.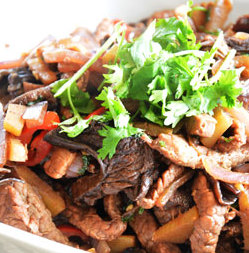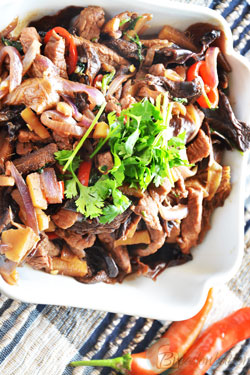 Enjoy! 😉