We often get home tired and hungry during week nights. The only things we bring ourselves to cook, or sometimes even order from our favorite places, are really fast things that could easily be grilled or eaten all at once. We often forget our vegetables, which are essential to our health. Today, I bring you another side salad that is so simple, fast to make, and full of flavors. That way, you'll be able to have a well-balanced meal 🙂
What you'll need (for 2 persons):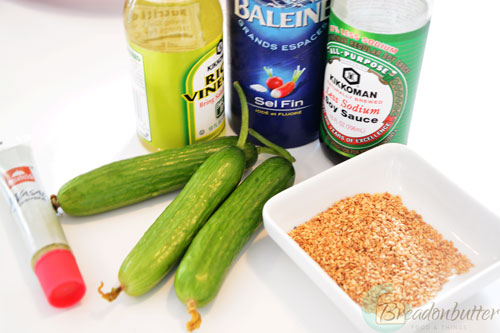 – 3 to 4 medium-sized cucumbers, sliced thinly
– 1 teaspoon of salt
– 2 tablespoons of baked sesame seeds
– 2 tablespoons rice vinegar
– 2 teaspoons wasabi paste
– 1 teaspoon soy sauce
How to make it:
1) In a bowl, place the sliced cucumbers with salt and mix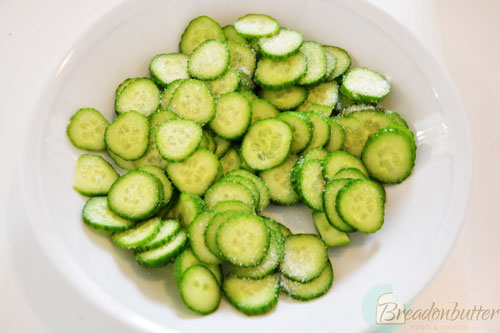 2) Sprinkle with sesame seeds and mix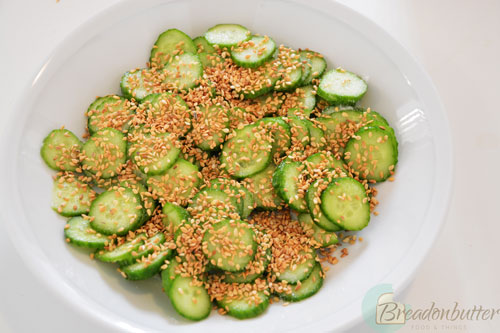 3) Prepare the dressing: Mix the rice vinegar, soy sauce and wasabi paste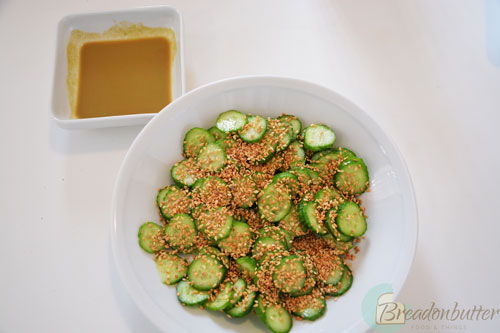 Mix and enjoy the Asian freshness!