This soup was the only one I ate when I was younger. On rainy days, we'd come back home from school and we could just smell it. The best thing about it was the whole process. My mom would serve soup in an oven-friendly dish, grab a round toast, toss it in, top it all off with grated Emmental Cheese, and let it all heat up in the oven for about 7 minutes.
I used to think that onion soup was a complicated one to make, but turns out it is really easy. It could also be a great start for when you throw a dinner party at home, especially that you can make it ahead of time and add the cheese and bread as soon as your guests arrive.
So here goes!
Breadonbutter's Toasty Onion Soup Recipe
What you'll need: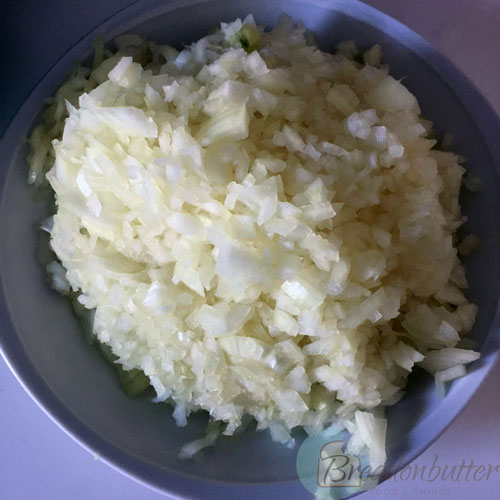 5 to 6 medium white onions, diced
2 tbsp cooking oil of your choice
30 g unsalted butter
2 liters of water
Salt and Pepper, to taste
Bread, of your choice
Emmental cheese (or if you prefer brie or camembert cheese, you can do it!)
How to make it:
1) In a large casserole, throw in the cooking oil, butter and diced onions and cook until lightly golden
2) Add the water and bring to the boil
3) Lower the heat, add salt and pepper, then let it simmer for about 10 minutes until the water is slightly colored. Turn off the heat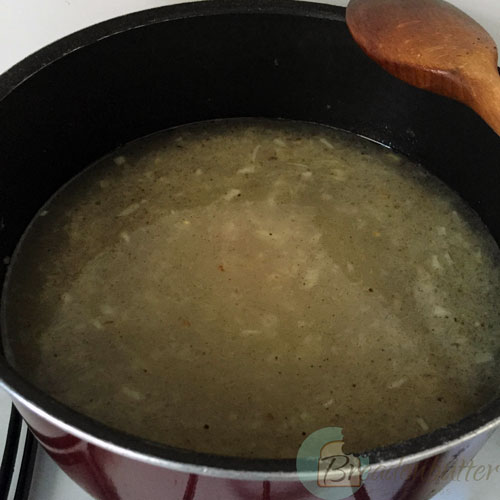 4) In a soup bowl, spoon a bit of soup, add the bread and cheese on top and place in the oven for a minimum of 10 minutes, depending on how you prefer the cheese to be (slightly burnt or just melted)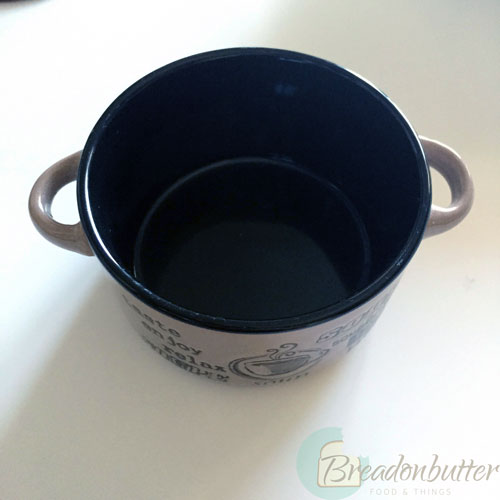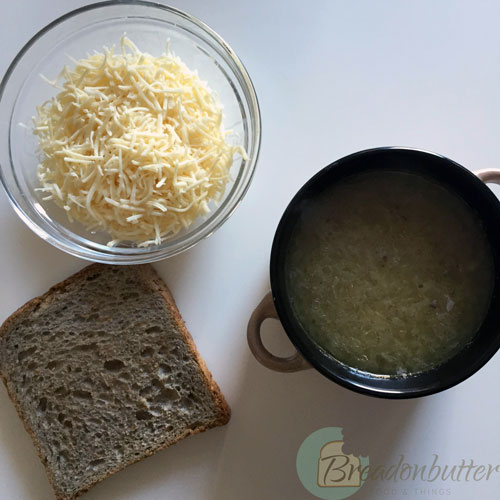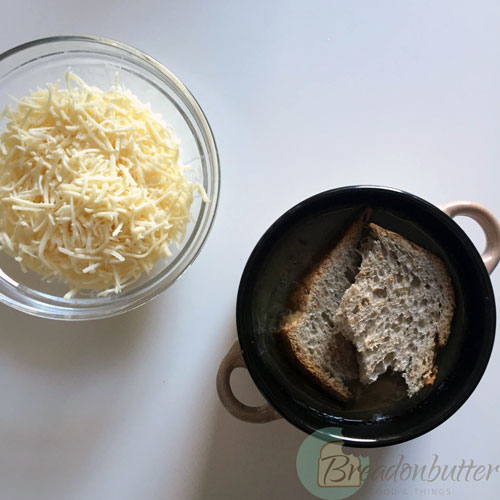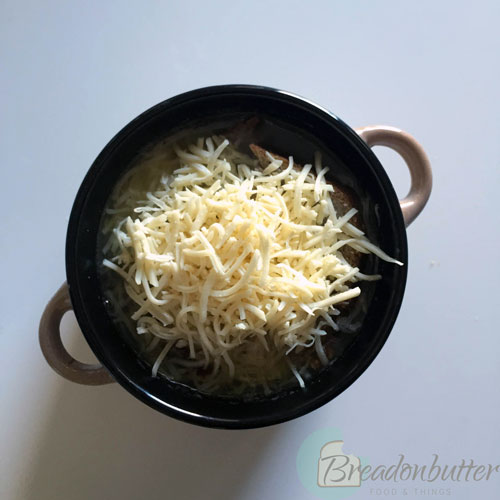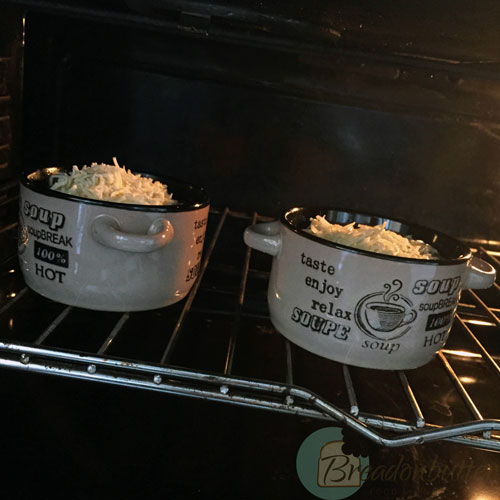 And serve! Satisfying, tasty, toasty and full of flavors!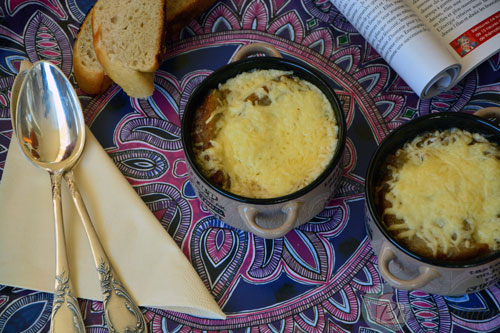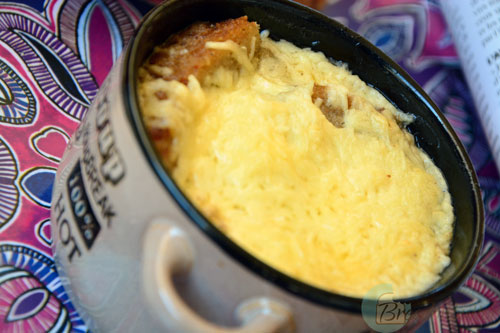 Are you a fan of onion soup?
P.S. Check out previous recipes from the soup series here.
Click HERE to follow our foodie and travel journey on INSTAGRAM
and don't forget to tag @breadonbutter if you try our recipes!