Our 'thing' this summer is – as you might have guessed – having barbecues by the sea. When I wrote about how to beat the Sunday Blues, one of the recommendations was to stay out late on Sunday. Who sleeps early anymore anyway, right? On one of our BBQs, we made these amazing shrimp tortillas that all of our guests loved. This recipe was cooked straight out of the grill by the sea on a nice summer day. It's easy and delicious! I strongly recommend it to add an extra touch to a simple BBQ.
Shrimp Tortillas Recipe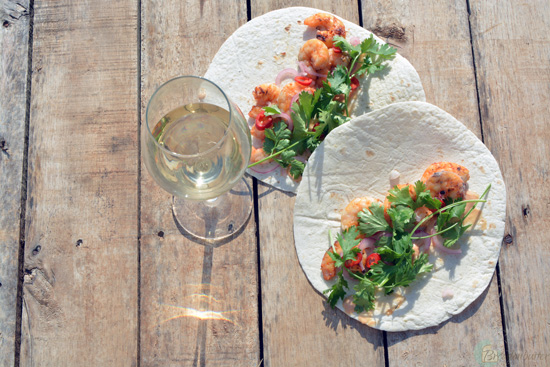 What you'll need (for 6 persons):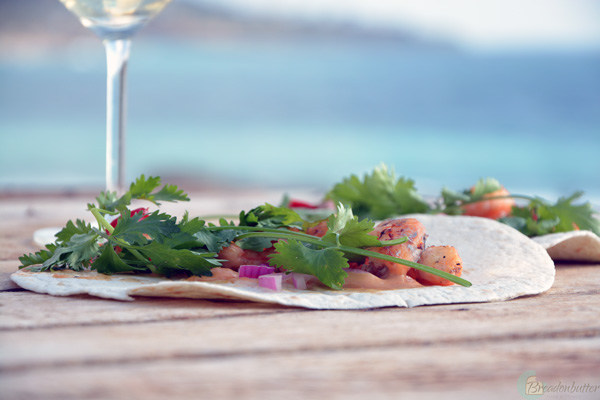 Fresh shrimps (count 8 medium ones per person)
A bunch of fresh coriander leaves
3 fresh red chili peppers
2 medium shallots
Juice of 1 lime
Mixed spices: we used Jamie Oliver's salt and chili mix
12 Tortilla bread of your choice (2 tortillas per person)
For the sauce
3 Tbsp Mayonnaise

3 Tbsp Ketchup

1 Tbsp Worcestershire sauce
Juice of 1 lime
Paprika, to taste
Chili powder, to taste (optional)
How to make it: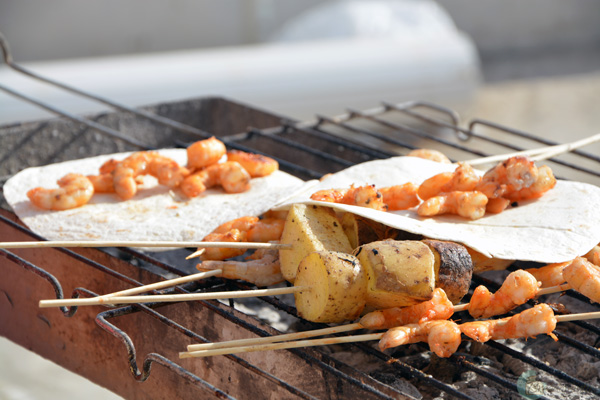 Marinate the shrimps in the lime juice and mixed spices, then place them on the grill.
While they grill, make the sauce by mixing all of the ingredients together until well-combined.
When they're done, place the shrimps on a tortilla bread and sprinkle the sauce on top.
Top everything with fresh red chili, coriander leaves and shallots.
Wrap and enjoy!
Click HERE to follow our foodie and travel journey on INSTAGRAM @breadonbutter_
and HERE to get your daily Breadonbutter news on FACEBOOK
Don't forget to tag us if you try our recipes and tips: #breadonbutter