While we were preparing for a BBQ out on the terrace last Saturday, a sentence in one of Donna Hay's cooking books caught my eye. It said that
There is nothing easier or simpler than serving food on a skewer. There's no cutlery to clean and one hand is always free for drinks. It's a win-win situation.
As I thought about it for a minute, I realized that was the kind of get-togethers I preferred the most. The ones where everyone is relaxed and walks around freely, drinking and eating wherever they want, mixing into different conversations. 
A great recipe to use when hosting such a BBQ would be this Chili and Lemongrass Prawns.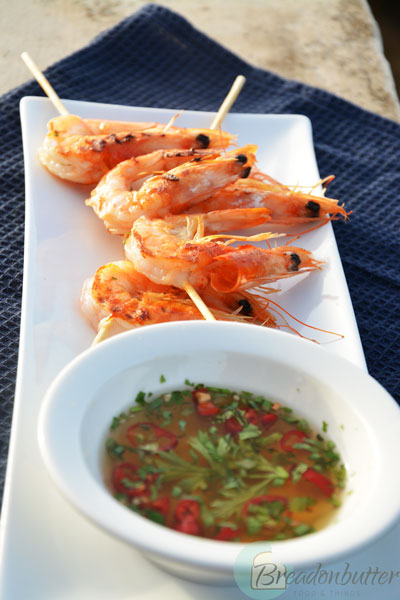 Here are the ingredients (for 12 medium prawns):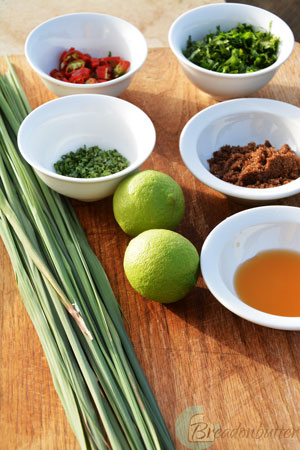 – Raw prawns, cleaned and peeled (leaving head and tail intact)
– 6 lemongrass stalks, cut in small pieces
– Olive oil
For the Chili sauce: 
– 1 Red Chili, chopped
– 1/4 cup of fresh coriander leaves, also chopped
– 1 tablespoon of chopped lemongrass
– 2 tablespoons lime juice
– 1 tablespoon fish sauce
– 1 tablespoon brown sugar
How to make it:
1) Put the prawns on skewers (3 at a time) and brush with olive oil
2) Make the sauce: place the chili, coriander, lemongrass, lime juice, fish sauce and brown sugar in a bowl and mix
3) BBQ the prawns 3 minutes on each side until fully cooked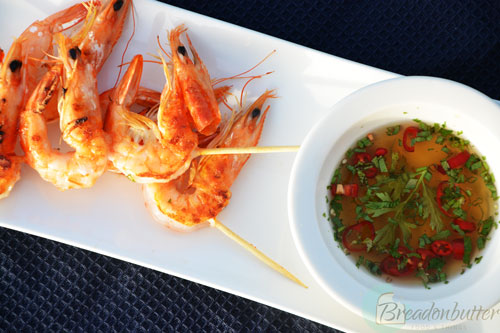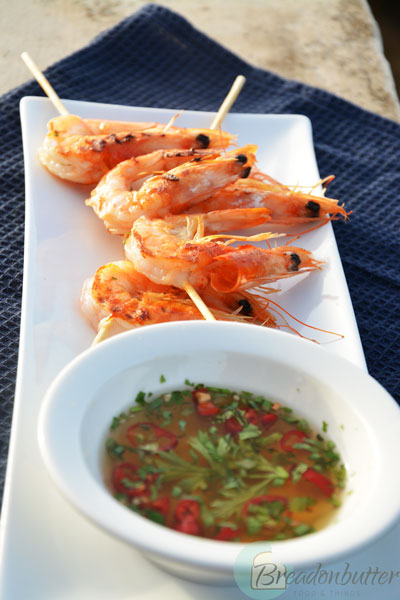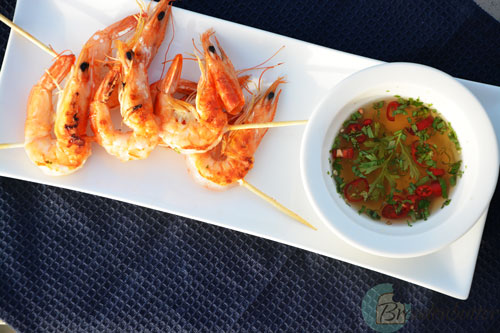 Serve with the sauce and enjoy with a white sangria in your other hand!