During the Holidays, those of us who love to cook are always in need of menu inspiration for the parties we throw for friends and family. With time, I have found that simple and quick party food is the most successful to make when all you want to do is join the crowd and enjoy your time. I learned this the hard way when I saw that when we host gatherings at home, there's always one of us stuck in the kitchen while the other one's busy entertaining our guests. So today, to spare you fighting over who will be staying in the kitchen to supervise the oven, I bring you 6 recipe ideas for quick, easy and delicious party food.
Before we get to the good stuff, you should know that the most important thing to do is to properly manage your time and organize yourself in the kitchen for you to be ready before the party. I suggest you:
Preheat the oven a good 15 minutes before you start
Prep all of the ingredients
Choose the dishes you will be serving in (don't forget to be creative!)
Then throw everything together, plate the food nicely and enjoy the evening with your guests
Following these simple steps will help you get everything ready and not have to go back and forth between the kitchen and living room.
Here are the 6 party food recipes to inspire your next gathering.
Party food recipe I : Manchego and Chorizo dipped in Sherry
Preparation: 4 minutes – Cooking Time: 5 minutes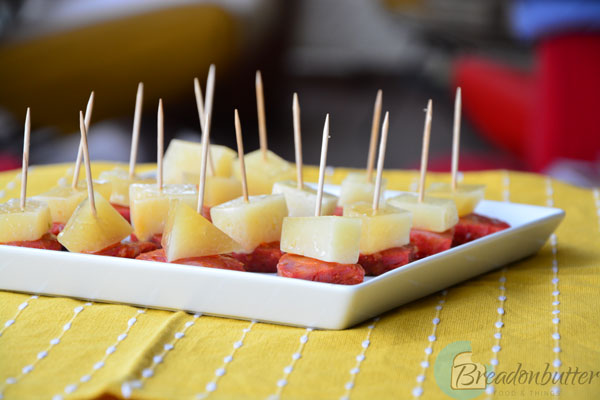 For 4 persons
Ingredients
How to make it
Cut the manchego and chorizo into cubes
Pair manchego and chorizo on toothpicks (with the chorizo on the bottom)
In a pan, heat the sherry and cook all of the bites in it for 5 minutes
Party food recipe II: Mushrooms Provencal
Preparation: 2 minutes – Cooking Time: 5 minutes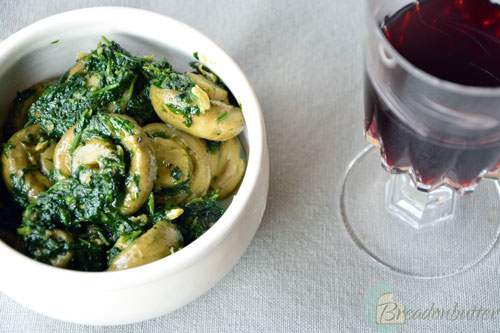 For 4 persons
Ingredients
3 tbsp olive oil
1 tbsp margarine
1 tsp crushed garlic
1.5 cups fresh coriander leaves
750 g mushrooms
How to make it:
In a pan, heat the olive oil and margarine
Add the garlic and heat until all combined
Add the coriander and the mushrooms and heat on low fire until the mushrooms are tender
Cook on high fire for 1 minute then serve
Party food recipe III: Parma Ham and Mozzarrella Crostinis
Preparation: 6 minutes – Plating: 3 minute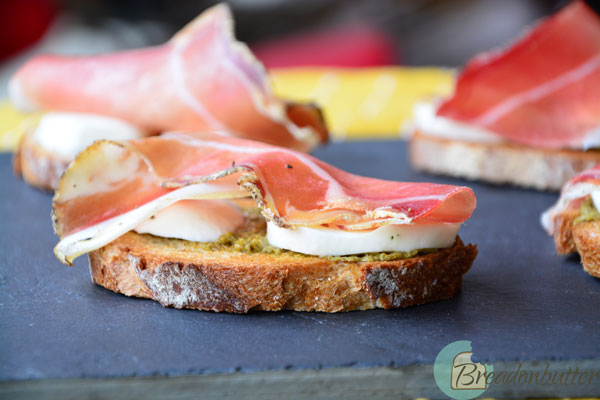 For 4 persons
Ingredients
100 g fresh mozzarella cheese
4 tsp pesto sauce (you can either buy it ready-made or go to this link to make your own)
200 g parma ham
Crostini bread
How to make it:
Spread 1 tsp of pesto on each crostini
Top them with sliced mozzarella then parma ham and serve
Party food recipe IV: Bruschettas
Preparation: Preparation: 5 minutes – Plating: 2 minutes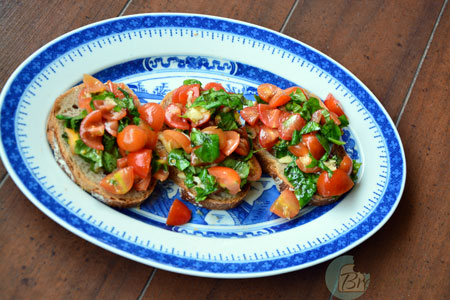 For 4 persons
Ingredients
Half a box of Cherry tomatoes cut in cubes
Olive oil
3 cloves of crushed garlic
Fresh basil leaves, cut in small pieces
Salt and Pepper
Country bread cut in slices
How to make it
Mix the tomatoes with the olive oil, basil leaves, garlic, salt and vinegar
Spoon the mix on each piece of bread and serve
Party food recipe V: Baked Camembert Cheese
Preparation: 2 minutes – Cooking Time: 6 minutes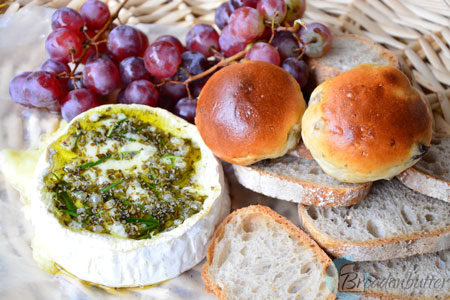 For 4 persons
Ingredients
1 camembert cheese (whole)
2 tbsp olive oil
Fresh rosemary leaves
Thyme
Mixed herbs (fresh rosemary leaves, dried oregano, dried basil)
Pepper
How to make it:
Open up the top of the camembert
Sprinkle with oil, herbs and pepper
Bake in the oven for 6 minutes
Serve with red grapes and bread
Party food recipe VI:Parmesan Biscuits
Preparation: 2 minutes – Cooking Time: 2 minutes
Ingredients
Grated parmesan
Dried basil
How to make it:
On an oven platter covered with a baking sheet, form round-shaped biscuits made of grated parmesan
Sprinkle with some dried basil
Allow to cool for 1 minute and remove the biscuits off the baking sheets
And voila! 🙂
I'd love to know your party foods ideas! What do you cook for your guests?
Click HERE to follow our foodie and travel journey on INSTAGRAM